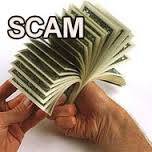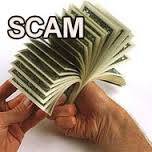 You may happen upon a seeming news article in the Forbes' online for a sleep-aid backed by Shark Tank uber-entrepreneur Mark Cuban.  It's hailed as a"breakthrough discovery".  As you read more, see references to Harvard Medical School and Dr. Oz.  And you'll learn about a sleep-aid supplement called Avinol PM that will improve your sleep…..guaranteed.   The only real guarantee, however, is that everything in this so-called story is fake bull****.  It is so far from the truth that even the Hubble space telescope couldn't see it.
Another website called "Lifestyle Journal Review" touts the same sleep-aid.  It, too, is a fake website.  No such academic journal actually exists.  It is hawking two sleep-aids: the bogus Avinol PM and something called Alpranax.
The truth is that this is a fake Forbes webpage, it is not a news story and Mark Cuban never promoted Avinol.   Both of these falsified websites will lead you to the place where you can buy Avinol PM.  As we will explain below, you don't want to spend your money on these sleep scams.  In fact, Avinol and other Internet-hawked sleeping pills are nothing but very expensive placebo pills.   Worse yet, the scammers selling this shi* are looking to exploit any consumer ensnared by their treacherous Web web.
So what exactly is Avinol PM offering?
Avinol PM is not so much a nutritional supplement as a sophisticated sales pitch.  If you peruse their website, you'll see no formulation of the ingredients for their "smart drugs" other than the claim that it harnesses "melatonin and 5-HTP" to work its wonders.
Nor will you see the price for these supplements.   The website offers nothing but empty and unquantifiable promises……along with embarrassing typos.  You have to give them your name, address and email address before they'll tell you what it will cost to buy melatonin and 5-HTP pills.
We can save you time and tell you what it costs:  $9.   That's right, for a bottle of 60 tablets you need only spend $9 at Vitacost — a reputable natural remedy online retailer.   So what do you think Avinol costs?   Try $85….or more.   And that's not a typo.
Like so many of the "sleeping pill" products peddled on the Internet, you are treated to slick videos, slicker webpages full of scientific sounding terms and, in many cases, a medical doctor who is recommending the product.   But most of these kinds of products are rip-offs and infoscams that have infected the Web over the last three years.
What Will You Pay?
Avinol PMwill offer trial of its $9 pills for $4.95, but you will more likely be charged between $87 for recurring shipments that are exceedingly difficult to stop.  The Better Business Bureau has documented a large number of overcharge rip-offs by Avinol PM.   It's tactic is buried in the terms and conditions hidden in the fine print:
In fact, the scammers who sell Avinol are infamous for using any tactic to rip-off its customers.   They use the same tactic for another faux-pill, Neuro Blast. Check out this fine print at the very bottom of their website:
But Avinol PM has become almost infamous for not only lying but treating its customers with impunity.   The Internet is littered with complaints about this product, ranging from unauthorized charges to selling nothing more than caffeine pills.  Just check out the sad stories by some consumers who were ripped-off by Avinol:
Beware of Fake Reviews
Is it a scam?   Is it a rip-off?  Does it work?   You'll never find out, largely because of an increasingly pernicious Internet industry that uses fake product review sites to hide customer reactions.  Avinol has a bunch of fake review sites that are singing the praises of this dubious drug.
We call these sites infoscammers because they mostly follow the same template:   Product Description, Examination Record,  Review or Analysis, Site Preview, Download button,  Pros and Disadvantages and Conclusion.   Many of them also have a Leave Page Pop-Up that makes it difficult to return to your Google search.   They are hawked by affiliate websites that come by a whole array of names, such as "Daily Scam Reviews", "Review Tools" "Scam Review Today", "ScamX", "Queen's Reviews" and other such sounding websites.  The vast majority of them are  little more than automated shills for these scam sites, designed to conceal real scam reports.   They are authored by professional fake review writing services or "reputation management" companies. While they are all hawking different "products", the share many common sales tactics:
  They have a link or embedded video of the product/service offer.  If the outgoing link on the review product includes an affiliate tracking code, then you can be sure they are being compensated by the link.
  They don't have a link describing the qualifications of the "reviewer".
  Many of them don't have a "Contact Us" menu or reveal information about the reviewing organization itself.
  The quality of the writing is odd — either bad translations or boilerplate sounding sentences.
  The information at the web site is limited to reviews.    If the entire site is nothing seemingly impartial reviews, then the author has no expectation of having visitors return, and consequently, no risk of losing regular visitors.
They make some urgent Requirement for Paying a Fee or Payment. If the deal requires an advance fee or some kind of urgent response or cash payment. If you feel any pressure to make a decision, don't do it. Responsible financial advisors do not rush prospective clients into hasty, and regrettable, decisions.  They should welcome your scrutiny.   In fact, use the Internet to do a search for any transactions in which they've been involved and see what others say.
How To Actually Improve Your Sleep — For Free
Perhaps most importantly, you don't have to spend any money at all. There is an abundance of free or low-cost sleep information on the Internet.    Amazon offers a number of ebooks that cost nothing and provide the kinds of well-established and proven sleep therapies that can help.  And very reputable medical institutions such as Harvard Medical School and the Mayo Clinic offer free and documented information.
Cognitive behavioral therapy for insomnia (CBT-i) is the first place to start.  CBT-i teaches you to recognize and change beliefs that affect your ability to sleep. It can help you control or eliminate negative thoughts and bad habits that keep you awake or disrupt your sleep.
Harvard, in particular, warns that all sleep-aids are risky and should be used only as a last resort.  Like Mayo Clinic, Harvard strongly encourages the use of CBT-i.   It's available — it costs nothing.   Lots of information about better sleep habits are posted at the National Sleep Foundation website.  You might also find some useful tips at this sleep-oriented site.
Don't buy Avinol PM or any other sleep aid — they'll not only make you lose sleep, but you'll lose a lot of your hard earned money as well!
https://www.sandiegocan.org/wp-content/uploads/2016/11/monitor-thumb.jpg
190
190
mshames
https://www.sandiegocan.org/wp-content/uploads/2018/07/Logo4-sm.png
mshames
2022-05-15 12:13:50
2022-05-19 11:07:57
SCAM ALERT: Internet Sleep-Aid Ads Are Seriously Sinister