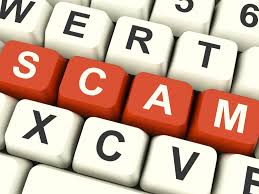 Raise your hand if this has happened to you.  You receive some email or text touting a cool sounding "system" or "device" or "cure" and you want to check it out.    So you go to your trusty Google or Bing search engine and type in the name of the offer plus the words "complaint", "scam" or "review".   They will display a slew of websites that have reviewed or investigated or evaluated the exact offer that you are researching.  BAM!   You just got scammed…..again.    Nine times out of ten, these sites are supplemental sales sites created by marketers to make it as difficult for you to find actual complaints or warnings about the offers that they are pitching.    They are not independent.   They are not objective.   In fact, these new faux review sites are a new tactic in Internet shopping.  They are generally funded by marketers attempting to sell you overpriced or misleading information at premium prices.
These sites mostly follow the same format:   Product Description, Examination Record,  Review or Analysis, Site Preview,  Download button,  Pros and Disadvantages and Conclusion.   Many of them also have a Leave Page Pop-Up that makes it difficult to return to your Google search.   They come by a whole array of names, such as "Daily Scam Reviews", "Review Tools" "Scam Review Today", "ScamX", "Queen's Reviews" and other such sounding websites.  The vast majority of them are  little more than automated shills for these scam sites, designed to conceal real scam reports.   They are authored by professional fake review writing services or "reputation management" companies.
Here are the telltale signs of such bogus review sites:
1.   They have a link or embedded video of the product/service offer.  If the outgoing link on the review product includes an affiliate tracking code, then you can be sure they are being compensated by the link.
2.   They don't have a link describing the qualifications of the "reviewer".
3.   Many of them don't have a "Contact Us" menu or reveal information about the reviewing organization itself.
4.   The quality of the writing is odd — either bad translations or boilerplate sounding sentences.
5.   The information at the web site is limited to reviews.    If the entire site is nothing seemingly impartial reviews, then the author has no expectation of having visitors return, and consequently, no risk of losing regular visitors.
6.   Run the images of anyone giving a testimonial through Tineye reverse image search. Writing fake testimonials is easy and extremely common. Images are scarcer and might be used with different names, locations, and experiences on other websites.
Needless to say, don't fall for the ruse.    Make sure that whatever review site you rely upon has information about the reviewer and the organization and isn't going to be making any money by linking you to that offering web site.  They are getting increasingly sophisticated.   For example,  "Real vs. Scam" is a very convincing faux review site.   It lists a large number of online product offerings  that are "reviewed" by some guy aptly named "Steven Wright".   Not surprisingly, EVERY single offering that he "reviews" he seems to love.    And he has links at which you can buy all of these great products,that include the "No Think- Fool Proof Way to Lose Fat" Diet and a number of cellulite elimination programs.     Movie studios would love this guy……….but consumers shouldn't.
The good news is that some large internet companies are starting to crack down on fake review sites.   Recently, Amazon filed a lawsuit against several websites that publish paid-for reviews on Amazon.   According to Amazon's suit, the websites promise to write bogus five-star reviews for customers that pay between $19 and $22 per review.  They include buyamazonreviews.com and buyazonreviews.com  (owned by Jay Gentile).   Unfortunately, it'll take more companies like Amazon to bring such lawsuits.   And because many of these fake review sites are outside of the U.S., law enforcement has difficulty reining them in.
https://www.sandiegocan.org/wp-content/uploads/2015/03/scam-1.jpg
150
155
mshames
https://www.sandiegocan.org/wp-content/uploads/2018/07/Logo4-sm.png
mshames
2015-04-13 02:31:45
2015-04-13 02:31:45
ALERT: Bogus Fake Review Sites Scam Consumers