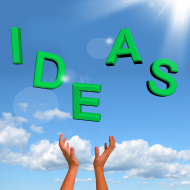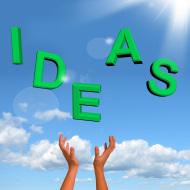 To buy or not to buy — a car.  That is the question that U.S. consumers are increasingly asking themselves.   In the face of increasing car prices, insurance costs and gasoline price instability, any prospective car buyer needs to consider the alternatives to automobile ownership.   And there are a lot of feasible alternatives, not least of which are rideshares, short-term rentals and dockless scooters.  Ultimately, whether to buy a car is a very personal decision and it is involves more than just price.  In some rural areas, car ownership is not really an option.   However, in most urban areas — including Southern California — consumers are crunching numbers only to discover that a combination of alternatives-to-ownership are now very viable.   This article will explore the calculations every consumer should undertake before deciding to purchase a car and list alternatives to car ownership.
Calculate the Costs of Car Ownership
This calculation should include:
Car purchase  (including sales tax and title fees)
Depreciation  (how much the value of your asset drops each year) which is the single biggest cost of ownership!
Interest on your car purchase financing
Insurance
Fuel costs
Maintenance and repairs
Storage
Parking and toll costs
Licensing
The opportunity cost  (how that same money might be used in other ways)
Doing these calculations sometimes can be a bit complicated.   Try using some of these online calculators to do your math — but use no less than two different calculators are they are all a bit different:
In general, what you'll find is that the true cost of car ownership — assuming 15,000 miles annual driving — will range between $9,000-$12,000 per year.   Yes, that's right.  New vehicle ownership has hit the highest levels since AAA began tracking expenses in 1950.  AAA found that the true costs of owning a vehicle extend far beyond maintenance and fuel — finance costs account for over 40% of the increase in car purchases.
And if you don't want to take the time to do the calculation, you should read the analysis done by Money Under 30.   They do the calcs for you and you'd be alarmed at what they found:   expect to pay $8000-$1000 a year for a new car purchase.
Alternatives to Car Ownership
The second part of your calculation should be a comparison of ownership alternatives.   For most consumers living in urban areas, those options include:
Car Sharing  (ZipCar, Turo, Hertz, Enterprise, GetAround)
Ride Sharing  (taxi, Uber, Lyft etc)
Short-term Car Rentals (daily or monthly, on an as needed basis)
CaaS Services – aka Flexible Subscriptions  (Fair, Canvas,  Carma,Flexdrive all offer car-as-a-service subscriptions)
Public Transport
Dockless Bikes and Scooters
HOV Carpooling Services
Walking  (it's good for you!)
Generally, you'll find that a combination of these eight options will serve as a lower-cost substitute to the $1000 a month (or so) that you'd spend owning a car.   Then, you'll want to factor in the external costs, i.e. environmental costs of operating your own car rather than sharing it with others.
You don't want to buy a car until you've completed this comparison of alternatives-to-ownership.   You'll discover what more and more consumers are realizing:  car ownership make no longer make sense for the majority of Americans.   This is no secret:  American car manufacturers figured this out a few years ago.
During the 2008-2010 recession, car sales tanked by almost 70%.  Shortly thereafter, sales rebounded back to 2005 levels.  BUT, they leveled off in 2015 and then started dropping.   All of the forecasts are that the drop will continue.  That's why US automakers cut a whole bunch of models in 2017-2018.  Ford stopped making sedans…….full stop.
Here's what is actually happening:  U.S. car sales are dropping.  Light-vehicle deliveries are declined between 1.5 and 3.3 percent from June 2019 compared to June 2018. That would mark the sixth straight month of declines and the third time since 2009 that the industry hasn't experienced a monthly increase during the first half of the year. It also happened in 2009, at the peak of the last economic downturn.
The Federal Reserve concurs
 that auto sales will be falling in the foreseeable future. 
As does Goldman Sachs
.   Furthermore financial markets are anticipating….and this is assuming no recession in the next few years, which we already know is wrong……that 
this trend will continue
.   So, my take on the article that its not wrong, but it is the journalistic equivalent of driving a car off the cliff because it assumed that the road behind it would continue indefinitely.  As we saw in 2008 and will see in 2019-2020, car sales will not just drop but that the smart money is betting it will drop A LOT.
https://www.sandiegocan.org/wp-content/uploads/2018/07/Logo4-sm.png
0
0
mshames
https://www.sandiegocan.org/wp-content/uploads/2018/07/Logo4-sm.png
mshames
2020-10-01 11:12:26
2020-10-05 14:38:59
ANALYSIS: To Buy or Not To Buy A Car?