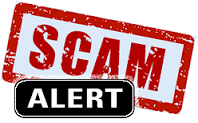 What would you do if you meet a new person and the first thing they tell you is clearly a lie? You'd likely runaway. Well, pretty much the first thing that 5G Male tells you is a lie: all of the reviews that tout this modern snake oil are fake. And that's not the only lie to which you'll be subjected. Our advice: runaway!
Pity the poor person who has stumbled upon a 5G Male erectile dysfunction ad.  It claims that its "proprietary" formula of herbs outperforms other ED drugs.   It asks for a bunch of your personal information in order to get a "30-day supply" for only $69.95.   That's well over $2 per pill.  This Internet scam is almost a carbon copy of numerous other bogus ED offerings on the Net. They come and go, but all of them rip off your money and personal information and offer only a bottle of benign herbs in capsule form.   They are selling you garlic, ginseng, gingko, ginger and green tea — and charging a ridiculous amount for these readily available ingredients.
They claim you need to take it for 60-90 days for the pills to be fully effective — but you only have 90 days to try it before you get locked into a monthly purchase at a much higher price.  So, you can't really "try it out" unless you shell out $179 for three months supply.   And if you don't cancel in time, you are locked into an automatic refill that will set you back at least $179, or more.  Our advice:  DON'T FALL FOR IT.
What Exactly Is the 5G Male Formula?
As we note above, the pills are made of commonly accessible herbs.  These so-called ingredients are dubious medicinal herbs BUT they aren't in this worthless drug.   You can buy most of these herbs for a fraction of the price being sold by 5G.   For example, 300 Ginseng pills that are 5-times more potent than 5G Male pills will cost you less than $25 at Vitacost.   But, in reality, ginseng will do little for erectile dysfunction.   It allegedly helps energy and memory functions because of its mild stimulant properties.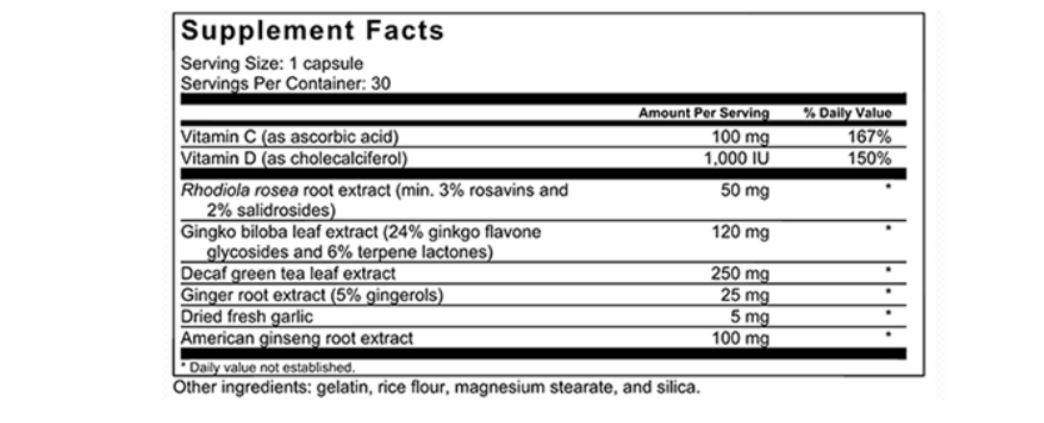 This blend is an almost carbon copy of a bunch of other bogus ED herbal remedies that pop-up and then disappear every few years.  Check out the following other scam ED remedies that have showed up on the web.  They are almost identical in their formulation and their ineffectiveness:
Penetrex
Blackcore Edge
Testo Vital
Fierce
Cianix
Zyalix
The U.S. Food and Drug Administration warns consumers that these pills may be more dangerous than they seem.  FDA lab tests have found that nearly 300 of these products contain undisclosed drug ingredients. These can include the same active ingredients found in prescription drugs that are FDA-approved for the treatment of erectile dysfunction (ED), such as Viagra, Cialis and Levitra.  Some of the ingredients in these products have chemicals that have never undergone any type of safety analysis in the United States. You just don't know what you're getting.
Beware the Fake "Reviews" for 5G Male
5G Male supplements are "reviewed" by a number of seemingly independent websites that claim to test this product.   We call these sites infoscammers because they mostly follow the same template:   Product Description, Examination Record,  Review or Analysis, Site Preview, Download button,  Pros and Disadvantages and Conclusion.   Many of them also have a Leave Page Pop-Up that makes it difficult to return to your Google search.   They are hawked by affiliate websites that come by a whole array of names, such as "Daily Scam Reviews", "Review Tools" "Scam Review Today", "ScamX", "Queen's Reviews" and other such sounding websites.  The vast majority of them are  little more than automated shills for these scam sites, designed to conceal real scam reports.   They are authored by professional fake review writing services or "reputation management" companies. While they are all hawking different "products", the infoscammers share many common sales tactics:
1.   They have a link or embedded video of the product/service offer.  If the outgoing link on the review product includes an affiliate tracking code, then you can be sure they are being compensated by the link.
2.   They don't have a link describing the qualifications of the "reviewer".
3.   Many of them don't have a "Contact Us" menu or reveal information about the reviewing organization itself.
4.   The quality of the writing is odd — either bad translations or boilerplate sounding sentences.
5.   The information at the web site is limited to reviews.    If the entire site is nothing seemingly impartial reviews, then the author has no expectation of having visitors return, and consequently, no risk of losing regular visitors.
Please save your hard-earned dollars and your personal information by avoiding this and other similar ED webscams.  They lie about their endorsements, their effectiveness and the terms by which you get your "free trial".    If you've accidentally gotten ensnared by this, or similar, ED scams, check out our discussion here about how to extricate yourself from this scam trap.
Our Recommendation
You might want to ask your doctor about Sildenafil—it's the generic version of Viagra. Sildenafil is also the same active ingredient that's in the brand-name drug, Viagra. For those who pay out-of-pocket (your insurance may not cover it unless you have pulmonary arterial hypertension), the generic version is way less expensive than Viagra—we found it for less than 50 cents per pill compared to almost $70 per pill for the branded version. Accordingly to Consumer Reports, if your doctor says it's OK, you could save a lot.  DrugMartDirect.com is offering 100mg sildenafil for about $7 for 16 pills or 48 pills for $20.  This is less than 10% of the cost of the same Viagra pills and 25% of the price charged by 5G Male Plus.
The bottom line: the price differential between Sildenafil and Viagra is ridiculous.  Viagra is simply a branded version of the sildenafil citrate generic.  Yet, customers who buy Viagra are paying well over 1000% more for the drug.    Just buy sildenafil citrate instead.   At 50 cents or less, per pill, you will be paying a quarter of what 5G Male wants from you and you'll be getting a scientifically valid (and safe) pill that will actually work for most men.  In some countries, such as England, you don't even need a prescription.
https://www.sandiegocan.org/wp-content/uploads/2015/02/pills-150x128.jpg
128
150
mshames
https://www.sandiegocan.org/wp-content/uploads/2018/07/Logo4-sm.png
mshames
2019-10-31 14:06:15
2020-01-10 06:37:59
SCAM ALERT: 5G Male Plus is a Total Minus