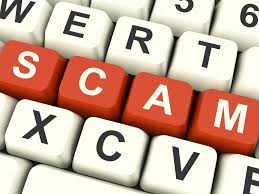 Lean Belly Breakthrough and its companion Net-based publication See Your Abs are highly problematic Net offerings.  By our definition, they are scams and are disturbing examples of  how Internet marketers are trying to wrest money from unsuspecting consumers.   They claim to rid you of ALL of your belly fat in 30 days.   The story is similar to most other scam stories: Mr. Krahn cites an unnamed German hospital where he met a certain 'Dr. Heinrick,' who gave him a 'breakthrough new protocol' to help him lose his belly fat and save his life. This program, Heinrick claims, has a '100% success rate' with his patients. Long story short, he comes across 'two, 3-ring binders each containing 29 pages of easy-to-follow instructions' from Dr Heinrick.  He claims that this 'shockingly effective, simple 2-minute ritual'  is capable of making you look and feel 'decades younger.' He also alleges that this 'one simple method' had been 'covered up by unethical drug companies' who are only interested in making 'profits' and not in telling the 'truth.'    As we explain below, Dr. Heinrick doesn't exist.   But that's not the only reason we call this offering a scam:
It Relies Upon Misleading "Reviews" to Find Customers
These two scams resort to a marketing strategy in which it enlists an army of "marketing affiliates" who create the fake review websites that use terms like "scam" "does it work" and "review" to rope in unsuspecting consumers who think they are actually getting objective information.  Instead, they are getting fake info for which the affiliates will receive commissions .


As this ad on Clickbank shows, it'll give commissions of 85% to any affiliate marketer who gets a sale.  And the average sale price is over $39, even though they only charge $37.   This means you'll be subjected to some major upselling.
The Use of The Discredited Sneil Kumar
When we first evaluated this scheme, the advertisement on Lean Belly's website included a 'Doctor Certified' logo bearing the stolen identity of Dr Suneil Kumar. This Doctor Certified service had  been exposed as a fraud by Clickbank.  Moreover, the hijacked identity of Suneil Kumar has been used to put a doctor's touch to scams like The 3-Week Diet, ED Miracle, Red Smoothie Detox Factor, Heartburn No More, Yeast Infection No More and Pregnancy Miracle. All these scams are exposed here.
The Dubious Dr. Heinrick
It is pretty clear that Bruce Krahn, or the fictional Dr Heinrick, is just making things up;  they offer no scientific validation for the claim  that some 'internal irritation' causes fat to accumulate around the waist and abdomen or arteries. Fat accumulates in the body due to bad lifestyle, hormonal imbalances (insulin, steroids) and hereditary factors.   We know that Dr. Heinrick doesn't exist — Krahn claims it is a pseudonym, but doesn't come right out and say that.
Summing Up
Our greatest concern about this diet scheme — and one that you should share — is that these marketers are less interested in selling you this book and its information.  They are laser focused on upselling you are much as possible and making as much money from you as possible.   Their e-books are the bait to ensnare you.   If you must take that bait, so be it.   But attempt to avoid the other traps that lay await for you by unscrupulous marketers who apparently will bombard you with offers once you enter their realm.
https://www.sandiegocan.org/wp-content/uploads/2015/03/scam-1.jpg
150
155
mshames
https://www.sandiegocan.org/wp-content/uploads/2018/07/Logo4-sm.png
mshames
2019-09-09 21:29:04
2019-09-10 09:49:49
SCAM ALERT: Internet Belly Fat Cures Are Chock Full of Lies