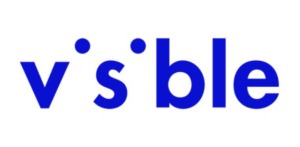 Visible is a very competitive MVNO (mobile virtual network operator) service plan that is owned by and runs on Verizon Wireless' network.  The Visible Unlimited Plan is pretty bare-bones—you get unlimited talk, text, and data for anywhere between $25-$40.  Party Pay, which is similar to Verizon's family plans however, each line has their own account so that one person doesn't have to be responsible for everyone's lines.  This service may be a game-changer in its simplicity and low-pricing for unlimited service.   But, like any almost-too-good-to-be-true, there are some trade-offs that you should consider.
One of Visible standout propositions is the generous prepaid-card promotions if you buy a phone through Visible.  It is offering $50-200 Mastercard prepaid cards with each phone purchased.   For example, we purchased the Pixel 4a – 5g phone for $480, but got a $200 Mastercard, making the total out-of-pocket cost for the Pixel phone only $280.  (After two service payments you'll get an email to redeem your Virtual Account)   Currently, you'll also be eligible for a free Amazon Fire TV Stick the purchase of Visible's own phone manufactured by ZTE.
Here's our analysis of the Pros & Cons of the Visible cellphone proposition:
PROS
Price:  Visible's Party Pay feature, groups of two, three and four can reduce their bill to as low as $25/month per line. Each member of the party gets their own account and is billed separately.
Hotspot: Its unlimited plan also includes mobile hotspot.  However, mobile hotspot speeds are capped at 5 Mbps and limited to one tethered device at a time, so it will be useful for music, web browsing and email, but probably deficient for video streaming.
Network:   It provides full coverage on Verizon's 4G LTE and 5G networks (one of the few MVNOs that have full access to the Verizon network)
Contract:  There are no annual contracts.  Even their special Mastercard promotions only requires a one-month commitment.
Taxes & Fees:  Taxes are included in your monthly charge of $25, you pay a flat rate.  That, alone, constitutes a 10%-20% savings from other cell carriers.
CONS
Customer Support:  Visible doesn't have  Customer support is available through chat, text and Facebook.  Billing matters are also handled through the app. All correspondence is via email or chat.  We used the chat feature and it was surprisingly fast and easy. Note: In order to cancel, you must use the chat feature.
Streaming Caps:  For those who like to stream video in HD on their mobile devices, you may want to consider Visible's resolution cap.  Its video streamint rate is set at a resolution of 480p on your phone.
Data speed caps:    Visible's network download speeds of 5-12Mbps and upload speeds of 2-5Mbps. Video typically streams at a resolution of 480p—nice and crisp on your phone. Also, if you're on one of our 5G** Networks, speeds will be capped at 200Mbps.  So, while you get unlimited talk, text and high-speed data, your data may be slowed during network congestion.
Roaming:  Visible doesn't offer roaming on other networks.  However, the strength of Verizon's coverage should largely make up for this limitation.
Hardware Availability:  Visible has a very limited selection of phones that it sells. But it is worth considering its name-brand Blade X1.   With the $150 pre-paid card and Amazon Fire TV stick, that amounts to a 5G phone for about $190.  That's a hard-to-beat offer for a 5G phone.
Other Low Cost Carriers
According to Clark Howard, (a very credible consumer education source) you may want to check out other low-cost cell phone providers that rely on Verizon's network.  They include Total Wireless, Xfinity Mobile, Spectrum Mobile, Straight Talk and Red Pocket Mobile.  We also recommend Google Fi, which offers the best cell plan for those who do a lot of international travel.
Our Bottom Line
We recommend the Visible service if you can get two or three people to join you.  For $25 per month, it's hard to get high-quality unlimited data service.   Plus, you can get your first month of phone service for only $20 when you join Visible with promo code "SAVE2021" anytime this month.
https://www.sandiegocan.org/wp-content/uploads/2017/01/signpost-thumb.jpg
158
190
mshames
https://www.sandiegocan.org/wp-content/uploads/2018/07/Logo4-sm.png
mshames
2021-01-28 08:21:20
2023-02-20 11:16:31
COOL TIP: Visible Cellular Unlimited Data Plan - Pros & Cons