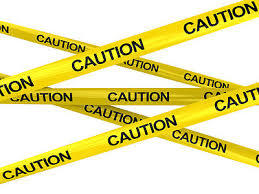 Your "friend" recommends online paid survey sites as a side-gig to make some additional cash.   What that "friend" likely isn't telling you is that you'll be lucky to make much more than $2 per hour filling out surveys.  Worse yet, you'll be repeatedly lied to and upsold.   And even worse, the only way to make any sizeable dough from online paid surveys is to ensnare others into the same trap.   All-in-all, the paid online survey gigs are NASTY if your goal is to make decent cash!   We surveyed seven of the largest paid survey sites over a period of one month.  We checked out Inbox Dollars, Survey Junkie, Toluna Influencers, Vindale Research, The Survey Club and PineCone Research. We found only one honest and decent site.  The others were…..well, read on.
These survey websites are effectively "research recruitment" companies geared to fill out surveys.  The surveys are sourced from the various companies and businesses who post research and market studies on the site in an effort to gain more knowledge about their target consumers.   Survey takers offered cash, bonuses, free items and other rewards.   But here's the catch:  survey companies often hold themselves out as "get rich quick" schemes and they are decidedly not!  Moreover, they are heavily marketed through "fake review" sites frequently used by affiliate marketers.  That's right;  most of the "surveys" that are delivered to survey takers are actually  advertisements and unwanted newsletters, not surveys.
Are these survey websites scams?   Technically not, as they do offer some marginal opportunities for income.  However, they walk a fraudulent fine line when they hold themselves out as lucrative income generators.
Inbox Dollars
Among the worst of the sites is Inbox Dollars.   The compensation is VERY low. The rare high paying surveys are very selective — you need to either be in a certain industry, have health issues or financial issues.   Rarely are any high paying surveys available.  Worse yet, they'll send an"mystery topic" email promoting a high paying survey but when you click on it, you'll always (without any exceptions over five days) be switched to a lower paying survey.
But the most offensive part of Inbox Dollars is how they are really designed to upsell products and services to their surveyers.  Within short order, you'll begin to realize that they've tagged you as someone who likes to buy.   Everyday, you'll receive offers called "paid emails" which are just advertisements.  They promise you points (not cash) if you buy something.   Thie low compensation rates, combined with their hard-sell tactics, suggest that an Inbox Dollars surveyer is likely spending the few dollars they earn, if not losing money outright.   This site should be avoided.
Vindale Research
Vindale isn't as hard sell as Inbox Dollars.  But it engages in systematic bait and switch with its surveyers.   Only a daily basis, we averaged 10 emails touting survey opportunities.  Most of the emails promised between $1-3 dollars for less than 10 minutes of work:
However, when we click on the "Begin Survey" link, we are repeatedly sent to a survey that took 20 minutes or more and paid less than $1.   In fact, on most days we NEVER were sent to a survey whose terms were as advertised in the email solicitation.  Never!   After about a week of this, we stopped looking at the emails of these seemingly serial liars.  It's a really poor business practice to systematically lie to your reviewers.
Also, like Inbox Dollars,  Vindale offers very low compensation.  In most cases, we never "qualified" for any of the higher paying surveys touted on their website.   In fact, the "preselection process" which requires you to fill out information about yourself, amounts to a mini-survey for which you are paid nothing.  The only surveys for which we qualified tended to take 20 minutes or more and pay $1 or less.   We calculated our rate of compensation to be less than $2 per hour.   When Nerdwallet engaged in a similar investigation, it's staffers averaged $1.80 per hour.
Survey Junkie
This site was also a low-paying serial liar.  It offers between 3-9 cents per survey – surveys run 7-25 minutes.  Like Inbox Dollars, there's lots of hard-sell upselling.  We were alarmed by Survey Junkie's efforts to get you to add their extension to your browser.  They claimed it would allow them to better track surveys for which you would qualify.  However, what they don't tell you is that the extension allows them to track all of your browser activity .  In other words, their extension basically tracks your search data so they can get a general idea about what you're interested in.  They claim they won't share your personal info….but they will know it.  It's valuable data and And they can sell it in aggregated form.   We quickly fled Survey Junkie.
Toluna Influencers
Toluna's selling approach is that its surveyers are actually influencers who are able to "make a difference".  It claims that by giving your feedback to brands and businesses, these companies are better able to shape their products or services.  The bottom line:  this is just marketing spin.  Toluna wasn't hard-sell, but it was fairly low-paying.  The good part is that they didn't engage in the persistent bait and switch tactics used by Inbox, Vindale and others.  They appear to pay slightly more for their surveys and the surveys themselves are fairly high quality.   If you are absolutely certain that you want to spend your time doing paid surveys, Toluna seemed to be one of the better ones.
The Survey Club
"The Survey Club" claims to have 16 million "members" who earn between $50-200 per hour.   Both of these claims are dubious.    To its credit, it doesn't see upfront dues or fees.   Instead, it offers a free directory of allegedly paid surveys.   However, our review of the numerous complaints on the web is that Survey Club is a spam-generator and privacy-obliterator, not an income-producer for its members.   Moreover,  since they apparently don't screen companies that use them,  "members" get besieged with unwanted promotions and will find that there are no protections about how their personal information and details are used.  If you value your privacy and your email inbox, Survey Club is not for you.
PineCone Research
Of all of the sites that we examined, PineCone Research was the only one that seemed to act with integrity.  When they emailed you a survey opportunity, it was largely accurate and available to you.  PineCone is owned by the Nielsen ratings folk, so they've developed a base of high-paying companies who use Nielsen's services.   While the surveys are nothing close to high-paying, they are among the better compensating ones.   However, we only received a few opportunities each week, so we ended up earning very little at PineCone.
Our Recommendations
Our analysis finds that there are numerous survey websites popping up all over the Net, such as TakeSurveysForCash, PaidSurveysatHome, SurveysPaid and GetCashForSurveys.  Most all of them generate a significant number of complaints.   Scambusters had one volunteer try to earn money filling out online surveys.   The result: she earned about 37 cents an hour for her work.   One enterprising blogger has attempted to use a large number of survey sites and have found all of them wanting — and most time wasters.    Most of these sites are essentially middlemen — you can find many of the surveys they list on your own.    Moreover, most of the "surveys" are actually trial offers for shady products that try to lock you into long-term purchase deals.   Unfortunately with most survey websites, if you don't fit the demographics or get disqualified you're not going to make money. And you definitely can't count on any survey site for consistent income.    For a list of over 150 "survey websites",  we recommend you check out ScamXposer.
Are there legitimate online survey companies?  Yes, possibly but unfortunately,  they pay so little that it is rarely worth your time to engage.  Finding decent paying surveys is akin to picking a needle out of a haystack.   The only real way to make money on these sites is to refer friends.  They are buying your network.  This is essentially a form of affiliate marketing by spreading the love to other people with these referrals.
Don't trust the websites that claim to have rated the "best" or "top" survey websites;  they are likely fraudulent as well.  Regrettably, when it comes to survey websites, all of the ones we've seen will overpromise and underdeliver.   We call this fraud.  They probably call it………..well, we'll let you decide.  But if you do make the mistake of signing up for one of these sites, please consider the following:

Rule 1:  Don't view a survey website as a lucrative opportunity to make big bucks.  Ain't gonna happen.   If you receive a solicitation from a survey website promising you any sort of significant reward – be it cash, an iPod, a laptop computer, or whatever – you can safely assume it is fraudulent.
Rule 2:  Don't pay any upfront fees to access to these surveys or any website offering access to surveys.
Rule 3:  Don't use your personal email address if you sign up for one of these survey websites.   You'll become a spam magnet in short order and will need to abandon that email address.
Rule 4:  Avoid surveys that require you to divulge a lot of personal information.
Rule 5:  Use Google or your favorite search engine to see if you can find info on the company that is offering you access to surveys and the surveying companies themselves.   Check out how many complaints have been lodged against the companies, but beware the fake review sites that provide cover for some of the survey scammers.
Our Final Rule: Find another way to make money.   This is more for bored hobbyists than anyone else.    We recommend you heed the words of the Minnesota Attorney General when she warns the public that survey sites are more likely to be trying to steal your personal information or rope you into some expensive trial offer than pay you a dime.   Be cautious…..be very cautious.
https://www.sandiegocan.org/wp-content/uploads/2014/01/herbs-150x150.jpg
150
150
mshames
https://www.sandiegocan.org/wp-content/uploads/2018/07/Logo4-sm.png
mshames
2019-06-01 13:53:00
2019-06-07 05:47:58
SCAM WATCH: Online Paid Survey Sites Hacks and Traps