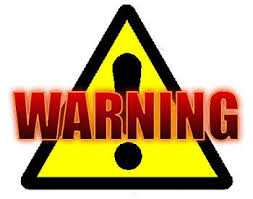 You've probably never heard of Bill Bonner, but you HAVE heard of his many publications and bulletins that litter the Internet:  Agora Financial, Common Sense Publishing, Insiders Strategy Group, Laissez Faire Books, Money Map Press, NewMarket Health, OmniVista Health, Opportunity Travel, Institute for Natural Healing, Oxford Club,  Stansberry & Associates Investment Research, The Daily Reckoning, Banyan Hill.   These are all variations on investment schemes that promote expensive and risky investment propositions.    Here's some common sense advice:  avoid these "financial advisers".   Before you do give your hard earned money to any of these bulletins, we urge you to get to know Bill Bonner.
We've written blogs on some of the specific publications:  Stansberry, Palm Beach Newsletter and Laissez Faire.   They are all highly disreputable and share a bias towards heavy Internet marketing, abusive email practices and preying upon seniors looking for higher returns on their investments.  They propound scare tactics but don't propose solutions to the people who would benefit most from real help.   They have been overtly supportive of Donald Trump and rely upon strongly worded ad-hominem attacks on Barack Obama — most of them unfounded.  In fact,  Bill Bonner wrote an article where he said Trump would literally be one of the greatest presidents ever. These publications offer an overriding investment policy based upon a belief that  the United States government is making it extremely difficult for people to act as "sovereign" over themselves, with all of the taxes they push on people and the regulations regarding investments.
Bonner Publishing didn't want you to know about their nefarious tactics and unsuccessfully sued SDCAN in 2016.   Their case was thrown out of court by a Florida Federal judge on August 3, 2017.
They've taken millions of dollars from consumers by selling "biblical" cancer cures and fear of apocalyptic market meltdowns.  They especially target seniors, many of whom are extremely susceptible to scare mongering.  Are they scams?  Probably, but they walk a fine line.   Bonner recognized well before Donald Trump that paranoid populism can be sold with the trappings of prestige.  An Agora subsidiary sent out a 116-page book titled Who Murdered Vince Foster? that claims the White House lawyer's death was "the biggest financial story of our lifetimes." Another pitch warned of a coming global plague "like the Black Death."
Another recent offer is the "$39 computer" that will be as transformative as television or the internet."  For $2500, you'll get signed up for a newsletter that will tell you about a dubious over-hyped stock pick:  Magic Leap, which uses a $39 augmented reality chip produced by Meta.   "$39 computer" concept is basically "virtual and augmented reality devices" — which are available in some forms now, Pokemon Go,  the Google Cardboard "fancy viewmaster", Oculus Rift headset or other competing higher-end gaming headsets.  This is an exceedingly risky investment in a field that has a lot of big players.   It is certainly nothing that should be considered by unsophisticated investors — and yet Bonner's bulletins try to entice these investors into these risky propositions.
The Sovereign Society was allegedly established by four financial professionals all of whom have been associated with other known investment scammers, such as Agora Financial, Stansberry and Palm Beach Newsletter.    They claim unusually high investment returns but offer no independent validation other than planted beta testers.  All their marketing material sells currencies as a great investment vehicle in a down and volatile market. After all, currency trading is relative to another currency, as one currency is going up the other one is going down, relatively speaking.   Most importantly, they are so wrong, so often, that their investors can't have achieved anything close to their advertised returns.
Here's just one example.   Back in 2012, they warned that "your retirements could be destroyed, small businesses will plummet and the dollar will be worthless".
Yet, as of the end of 2016, none of these predictions have come about. In exchange for overblown fearmongering, they demand thousands of dollars per year in fees with the false expectations of impossible returns. They've also been reported to engage in sending spam to spamtraps.  (Spamtraps are email addresses never used for legitimate email. The addresses are created and then hidden in inconspicuous places on the internet, where email harvesting bots will find them but humans won't.)  It's illegal to harvest email addresses using automated harvesting bots. The people sending this spam are either harvesting addresses illegally, or buying them from people who do. So why would they email people who aren't their clients to tell them about some wonderful stock? Especially when the person they are emailing doesn't exist, because it's a spamtrap address? If these stocks were such a good bargain, they'd be borrowing cash and buying all the shares they could for themselves.
Watch out for their"pump and dump" schemes — they buy up some nearly worthless stock cheap, send out an email telling people the stock is sure to increase in value, then sell all their own shares to the fools who believe the spams. The stock price goes up for a couple days while the spam recipients are trying to buy, then goes down lower than ever when there is no one left who is stupid enough to buy it.
Legitimate investment advisers expect to be paid for their expertise, and they don't want to be mistaken for scammers by sending unsolicited emails. We strongly recommend you avoid all of Bonner's overpriced, over-hyped, over-the-top fear mongering.
https://www.sandiegocan.org/wp-content/uploads/2014/04/warning-150x150.jpg
150
150
mshames
https://www.sandiegocan.org/wp-content/uploads/2018/07/Logo4-sm.png
mshames
2016-10-26 15:07:40
2016-10-26 15:07:40
SCAM ALERT: Beware Bill Bonner Bogus Bulletins