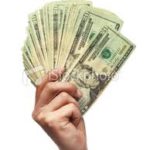 The Huffington Post recently posted an article listing 9 frequent money mistakes made by people in their 20s or 30s.   It is entertaining and largely correct.  They include:
Incurring too much education-loan debt
Spent too much money fixing up a rented apartment
Didn't save enough or plan for retirement
Over-relied upon Craigslist to make purchases
Bought too many haircut deals
Made financial decisions that limited flexibility
Racked up too much credit card debt
However, while many of these are legitimate and common mistakes, they aren't the biggest ones.  As a general rule, millennials are pretty good shoppers.   They've endured a very serious recession and are faced with an uncertain job market in a quickly evolving technological world.   Bloomberg reports that the average college graduate now enters the job market owing about $30,000—just under the $34,500 average salary that someone with an undergraduate degree makes right out of college. Here's our list of the most egregious errors made by these less-experienced consumers:
Failure to Budget
Their problem isn't necessarily using credit cards as much as using them too much.   Unfortunately, millennials are more likely than any other age group to overdraw their checking accounts, according to the Consumer Financial Protection Bureau. About 11% of millennials overdraft more than 10 times a year, and these overdrafts were typically for small purchases under $24 and were paid back within three days. With the median overdraft fee equaling $34, borrowing $24 for three days is like taking out a loan with a 17,000% annual percentage rate, the study found.  The bottom line: using a credit card should be directly tied to a monthly household budget.
Rainy-Day Savings
Yes, global climate change is creating drought in some areas of the U.S., but it's still going to rain and most all millennials will need rainy-day funds for unexpected events.   However, only 29% of millennials say they have undertaken a retirement plan assessment. That's a disturbing number, as the Social Security pot could well be dry by the time this demographic reaches retirement.   Besides, rainy-day funds do more than just help with retirement…..they are necessary for unplanned or unforeseeable expenses.  They are Plan B in a world that requires Plans A,B,C and probably a few more options.
Overuse of "Daily Deal" Offerings
Groupon, Living Social, Amazon Local Deals, Cool Savings, Daily Steals, Scoutmob, Google Offer, Woot and just about every local magazine/newspaper offer "discounts" in exchange for upfront payment.  Groupon, in particular, is reported to have a quarter of its users fall in the 18-24 age bracket.  If you purchase one of these deals, you are locked in to some local service, product or travel commitment.  Some of the deals are good, some are marginal but it can be an addicting pursuit to which some less experienced shoppers succumb.   Before you know it, you are locked into hundreds of dollars of "deals" that you can't afford.   When living on a budget,  daily deals should generally be avoided.
Excessive Travel Costs
Millennials like to travel — it is something that can't be taken away from them.  Millennials, more than any other age group, have the greatest desire to travel in 2015, according to Hotwire. A survey conducted for Hotwire by Harris Poll found that one-third of Millennials plan to travel in 2015. Of the 2,000 adults age 18 to 34 surveyed 35 percent plan on taking one or two large vacations in the coming year. In comparison, only 25 percent of adults ages 45 to 54 said they would be taking large vacations. Millennials also are fairly adept at research.  However, comparing travel options is not easy and the implosion of the travel agent market has left millennials to rely upon the Internet and word-of-mouth.  Both are unreliable.   Millennials  have embraced  "loyalty programs" which, currently, are being substantially devalued by airlines and hotels that are making it more difficult to use these miles.  Millennials need to adopt some of the more savvy travel strategies available to them and rely less upon the Hotwire/Priceline/Expedia bundlers.
https://www.sandiegocan.org/wp-content/uploads/2013/05/dollars-150x150.jpg
150
150
mshames
https://www.sandiegocan.org/wp-content/uploads/2018/07/Logo4-sm.png
mshames
2015-01-21 13:45:29
2015-01-21 13:45:29
Common Consumer Miscues Made by Millennials