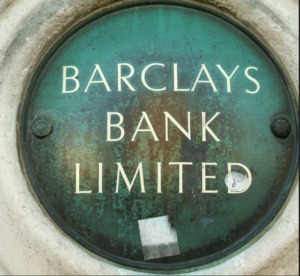 You are probably a Barclays Bank customer and you don't even know it.  And, as we'll explain below,  there are a number of reasons that you don't want to be a Barclays customer.   You don't have to take our word for it…..Barclays conducted a recent customer satisfaction survey of 17 financial competitors in Great Britain and found itself near the bottom in every single metric, including overall service quality and online/mobile services. This is Barclays' own commissioned survey!   England's own Which Magazine (similar to Consumer Reports in the US) ranked Barclays #15 out of 20 British Banks.   And if you don't trust the professional surveys, just do an Internet search of Barclays customers' experience with the financial giant.  (spoiler alert:  it's a rant-fest).   Search "Barclays rip-off" and you'll be overwhelemed by over a hundred documented accounts of Barclays shoddy customer service.
Barclays may be one of the oldest banks around but it has not aged well.  It was started in 1690 and it entered the credit card business in 2005.  The bank's credit card policies have infuriated customers around the globe — especially customers of the 23 co-branded credit cards it issues in the US.  It issues cards for consumer brands like the National Football League, AARP, a number of cruise lines,  Wyndham Hotels, Barnes & Noble, Priceline, Apple and the following airlines: American, JetBlue, Hawaiian Air and Lufthansa.   If you hold a travel rewards credit card, it may very well be a Barclays-issued card.  Our advice: you'll want to change cards, quickly.
Barclays Horror Stories Abound on the Internet
Throughout the Internet, you'll read stories written by frustrated, if not exasperated, consumers reporting upon Barclays particular brand of banking hell.  JetBlue credit card customers report upon indifferent and incompetant customer service.   Reports of Barclays' US operations are too hot to read without sunglasses.  If you are a cruising enthusiast, you'll need to read about customers' frustrations with Barclays' cruise-line cards.  If you happen to be in coma, you might be in trouble with Barclays, as one consumer reports that he was not allowed by the bank to make a payment to the account of his comatose wife.  The reviewsite Reviews.io gives Barclays a 1 out of 5 rating because of the horror stories documented on its site.
You can expedite your search by just going to ComplaintsBoard.com and breeze through the almost 200 complaints about this ne'er-do-well bank.  And, finally, for sheer entertainment value, you should check out the Twitter-verse's take on Barclays' horrible customer service.  While banks are generally not known for being the consumers' best friend, the vitriol that Barclays has generated is unusual, even for banks.   This is just a sample:


But wait, there's more.   One Facebook member documented her almost surrealistic battle with Barclays: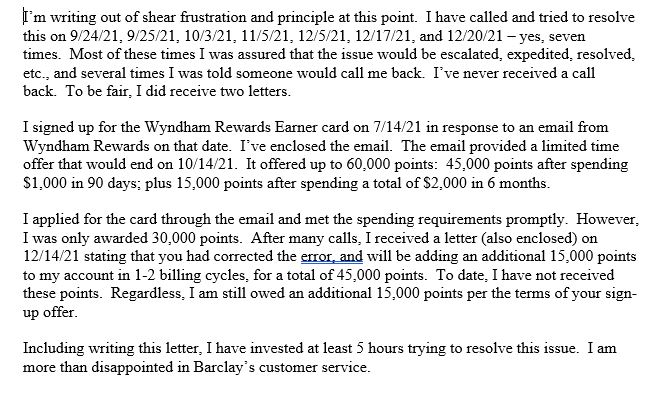 The nature of the Barclays transgressions are extensive.  Throughout all of its offerings, it has generated customer scorn.  In late 2021, AARP members were subjected to Barclays' incompetence as AARP's switch of credit card issuer Chase over to Barclays went very wrong, very quickly.   Documented reports of lost payments, activation errors and long call hold times gave AARP members a taste of what the rest of the Internet has been saying about this bank for the better part of a decade.
Our advice
Check your rewards cards.  If any are issued by Barclays Bank, you may want to cancel them or close them out.  Many travel companies offer multiple rewards cards issued by many banks.   The one thing about which we are reasonably certain is that Barclays has real, deep-seeded customer service issues that you might read about but you really don't want to experience them first-hand.
https://www.sandiegocan.org/wp-content/uploads/2014/04/warning.jpg
199
253
mshames
https://www.sandiegocan.org/wp-content/uploads/2018/07/Logo4-sm.png
mshames
2022-01-25 14:12:18
2022-01-26 09:39:03
ALERT: Why You Want to Avoid Barclays Bank, At all Costs!