Let's face facts:  France invented champagne.   Since the 1700s, the French have been making some kick-ass sparkling wines and, 300 years later, they are still doing it.  Champagne is made only the region in France's northeastern corner.  Outside of this region, French sparkling wines are known as "Cremant".   And while they are good, they aren't quite Champagne.  Damn!    At this price point, you will only find non-vintage (NV) sparklers.
We taste-tested 4 champagnes sold in the U.S and most of them were under $40.   What we found surprised us and will likely surprise you.
Oh, and we discovered that if you are really want to enjoy these French sparklers, PLEASE drink them in glass flutes.   You'd be surprised what a difference the glass makes in imbibing decent champagne.  So, without further ado, here's what we found:
Kirkland Signature Champagne
Made for Kirkland by the House of Janisson in the village of Verzenay, we found this to be a very decent sparkler.   At $19, it was one of the better values we found.   A blend of pinot noir, meunier and chardonnay,  the Janisson winemakers clearly know what they are doing.  While not complex, it was smooth, clean with a lovely finish.  Has a hint of citrus and yeast.  Pairs well with seafood and/or salad.   We'd be comfortable suggesting that you add a touch of your favorite fruit liquor (such as a Chambord) to this champagne or Creme de Cassis to make a kir royal.  It would make an excellent mixing wine but it stands up nicely on its own as well.   One of Kirkland's better wine values.
NV Piper-Heidsieck Extra Dry
Rich, complex, nutty with a hint of sweetness, this is a very nice example of classic champagne.  While it is not easy to find at $39 or less, it can be found at that price with some shopping sweat.   Is it twice as good as the Kirkland champagne.   Uh, no.   But it is a lovely full-bodied champagne that doesn't go wrong in any way.   If you don't like very dry champagnes, you might also try their brut — it's also excellent and nicely priced.
NV Taittinger Champagne Brut La Francaise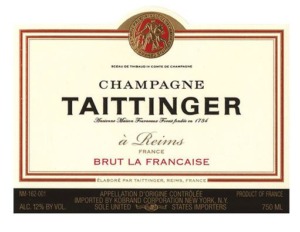 Goes down smooth and easy with a very clean finish and a hint of citrus.  Its soft, low-acid style makes it very easy to pair with food as well as sip before a meal.  You won't be disappointed.  It can be found for between $30-35 with some effort.  For the money, we thought it to be one of the better champagne values.  It is a lighter style brut, not as complex as the Piper-Heidsieck.
NV Veuve Clicquot Yellow Label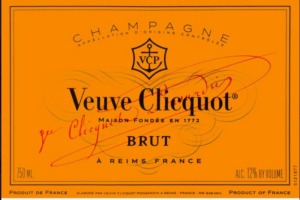 This is one of the better-known champagnes sold in the U.S.  It is not easy to find it under $40 any more.  Costco recently sold it for $52, and that was one of the best prices we found for it.   For $40, it is a competent but unexciting example of French champagne.  For $50+, it just ain't worth it.  Yeah, they succeeded in branding it, but the quality of the juice and winemaking just isn't worth the money.
https://www.sandiegocan.org/wp-content/uploads/2016/12/mystery.jpg
152
152
mshames
https://www.sandiegocan.org/wp-content/uploads/2018/07/Logo4-sm.png
mshames
2021-10-24 09:17:31
2023-02-20 10:57:14
REVIEW: Best Under $40 Champagnes Readily Available In the U.S.