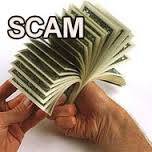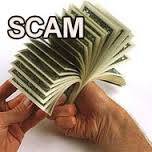 Federal Savings Bank is a Chicago-based bank that targets its services to veterans and seniors.  It is controversial because its chairman was indicted for giving an illegal loan to former Trump-advisor Paul Manafort, a convicted felon who is likely to be pardoned by Donald Trump later this year.   But now Federal Savings has been accused of yet another scandal — abuse of vets refinancing their home loans.   The way in which they exploited one specific veteran was using a very complicated scheme to hike the loan interest rate just before the loan was closed.   The scheme revolves around the Adverse Market Refi Fee.
What is the Adverse Market Refi Fee?
In August 2020,  Fannie Mae and Freddie Mac announced a surprise "Adverse Market Refi Fee" that some estimate could tack on an unexpected $1,500 fee to the average borrower's refi for a $300,000 loan.  The mortgage industry pushed back on the two large mortgage purchase giants and secured an extension until December 1st before this fee went into effect.   This fee is also known as a "Loan-Level Price Adjustment".  They are one and the same.
The fee is designed to be a one-time 0.5% fee imposed on any home refinance.  With this new fee, for example, refinancing a loan of $300,000 after December 1st would cost an extra $1,500.  Given the historically low mortgage rates,  the fee is inconvenient but not a deal-killer for most people refinancing.   However, Federal Savings Bank took a very nefarious twist on this fee.  Rather than impose a one-time fee,  instead the bank used the fee as an excuse to raise a homeowner's interest rate from 2.3% to 2.8%.
How Did Federal Savings Bank Rip-Off its Vet Client?
In the case that we documented,  Federal Savings Bank committed three fraudulent actions:
1.  After committing in writing to a 2.3% refi APR loan for $280,000,  the bank raised the rate to 2.8% without getting consent from its client;
2.  The FannieMae fee was not supposed to go into effect until December.  Yet, it imposed this rate increase on a loan that closed in September
3.  The client was not given the option to pay the $1,500 fee in a lump sum.  Instead, the client was told that the fee was to be collected through an increase in the interest rate from  2.3% to 2.8%.   Over the life of the loan, this client would have ended up paying $27,000 more, rather than the $1500 fee that he were supposed to pay.
If three strikes results in an out,  Federal Savings Bank should have been not only declared out but it should have been kicked out of the game, entirely.   In this case, the client reported this abuse to the
Consumer Finance Protection Board
, which is charged with investigating fraudulent loans.
What To Do If This Happens To You
If you are in the process of refinancing and the mortgage company attempts to increase your APR interest rate because of the Adverse Market Refi Fee,  direct the lender to this post.  If that doesn't work, then
submit a complaint
to federal regulators, as they need to know about this scam.  You might also send a copy of that complaint to mortgage lender attempting this scam, so they are put on notice that you are contesting the way in which they are applying the Adverse Market fee.
https://www.sandiegocan.org/wp-content/uploads/2017/08/scam7.png
123
198
mshames
https://www.sandiegocan.org/wp-content/uploads/2018/07/Logo4-sm.png
mshames
2020-10-20 10:45:45
2020-10-20 10:47:00
SCAM ALERT: Federal Savings Bank Abuses Vets Refinancing their Homes