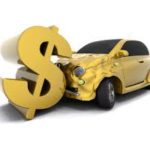 Price Optimization.   These two words are creating some complications for consumers seeking to renew their auto insurance.   You need to understand it before you renew your auto insurance policy….and before you shop for alternatives.    Record high levels of unemployment and the 52% of auto insurance customers who say they plan to either reduce coverage, shop for another carrier or switch to another carrier because of COVID-19 is waking up the auto insurance industry.   They are planning to use their forced-free-time to shop for auto insurance.
Bob Hunter, insurance expert with the Consumer Federation of America, warned consumers that insurers were changing the way in which they priced insurance.   Rather than set policies based upon actuarial analysis + profit margins,  they were now setting prices based upon what they thought their customers were willing to pay.   As a former actuary and insurance regulator, Hunter was appropriately alarmed.   Here's what he found:  half of large auto insurance companies report that they use a technique called "Price Optimization" to increase premiums on certain customers despite no increase in risk associated with those policyholders.
Why Price Optimization is a Problem
Hunter wrote a letter to insurance regulators in a number of states.    He offered his evidence about this new "price optimization" practice that, he asserts, is illegal in those states.    One state regulator,  Dave Jones of California, stated that this practice would be illegal in California and announced that he had initiated an investigation.  Insurers vaguely deny Hunter's charge using language that suggests that while they may not be using "price optimization", they are applying "flexible" pricing techniques. This controversy will churned for awhile in the regulatory and insurer offices, as state regulators try to sort out the truth behind the CFA letter.   However, this "scandal" does raise an important point for auto insurance customers;  shopping is more important than ever.
How To Find Good Auto Insurance Deals
Now, in light of COVID-19 financial pressures, consumers will be doing more shopping.   Even before your auto insurance renews, it is now essential that you comparison shop.   It isn't that difficult.   Many auto insurers offer web-based quote systems that can be filled out in about 10 minutes and provide instant quotes.   If you are current or former military, you might even consider some of the discounts available to soldiers and veterans.  Some of the insurance websites we recommend include:
www.costco.com  (if you are a Costco member)
www.thezebra.com – a one-stop auto insurance shop that offers a broad spectrum of different insurers.
Oddly, consumers appear to be car insurance shopping less than they have in the past.  According to a J.D. Power And Associates 2020 Insurance Shopping Study, the percentage of consumers shopping around for a better deal on auto insurance is at a six-year low. Strangely, this is happening at the same time that a) the number of policy holders being hit with premium hikes is up sharply and b) the dollar amount of those increases spiked.  So, if your insurance is up for renewal, take an hour out of your day and check out three other insurers.   You will likely be able to save some money and, perhaps, avoid price optimization.
One of the Best Options:  Consider Getting Rid of a Car
Ask yourself:  is it worth $15,000-20,000 a year for me to own a transport machine that I use approximately 10 hours a week  (or, 520 hours per year).     If you calculate based upon mileage, then you are paying out $1 or more per mile.  If you calculate based upon hourly usage, you are paying about $30 per hour when you drive your car.   $30 per hour is more than the majority of wage-earning jobs in the U.S.
There's no longer really a need for two dedicated family cars.  So save yourself a bundle of money and dump a car. It may seem counter-intuitive, but more than one family car is more than just unnecessarily.  It's a costly extravagance.    Here's why:
That extra car may cost you as much as $20,000 per year. How many other things can you do with $20,000 a year?
Cars cause traffic, pollution and other environmental havoc.
There are new alternatives to car ownership that shouldn't be ignored.
Sharing a car involves greater scheduling coordination. A family that coordinates together, thrives together.   Thus the term: "togetherness".  It's a good thing.
https://www.sandiegocan.org/wp-content/uploads/2014/04/autoinsurance-150x150.jpg
150
150
mshames
https://www.sandiegocan.org/wp-content/uploads/2018/07/Logo4-sm.png
mshames
2020-07-01 06:15:55
2020-07-15 16:52:39
Auto Insurance Renewals Getting Trickier