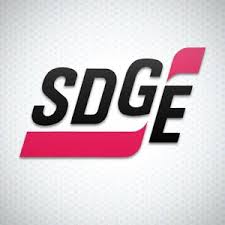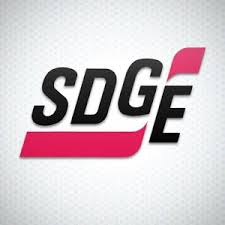 You've either just received a notice from SDG&E that you must choose a Time-of-Use rate or you've been on one for about a year and need to decide whether you should switch to a friendlier rate.   Either way, get ready for some hair-tearing, chest-pounding, brain-fogging confusion.  It's not easy……and we do rate analysis for a living!   We're not going to try to explain all of the rates to you because they are not only perplexingly complex, but they are always changing.   Suffice to say that we are seriously comtemplating buying some storage batteries to add to our solar array and simply cutting the cord to SDG&E's system.   But not everyone can do that.  What you will find below are five helpful tips about how to choose the right TOU rate for your household.   If you follow the tips, you'll find that you'll get the right answers to your questions without having to spend hours deciphering the cryptographic rate charts that SDG&E provides to its customers.
California's policymakers hoped that the creation of TOU rates would result in a boost in sales of battery storage systems paired with solar panels. With battery storage, homeowners with solar panels can save up the energy generated by the sun during the day and then use it later, when the sun goes down and solar generation produces less power.  We recently priced out the Tesla Powerwall battery storage.  In 2020, a typical solar battery storage system cost about $12,000 but after federal and California incentives, the figure can be reduced to about $6500 out-of-pocket.   Not cheap, but over the long-term, it may make sense for some customers.
Tip #1:  Use SDG&E To Confirm Any Choice You Make
SDG&E is presenting three residential TOU rates to customer  (there are actually more, but we'll talk about that below).  The good news, is that they aren't that different.   But once you've made your tentative decision about which rate you want to choose, you should call SDG&E and talk through your decision.   SDG&E has trained a number of employees who are well-versed about TOU rates.   They can be reached at 1-800-411-7343, option 5.    Have your account PIN number handy, because they'll need it to open up your account.
Tip #2:   If You Have Solar Power,  Consider DR-SES
If you installed solar panels on your roof, you'll likely want to consider a rate that was specifically set up for solar customers.   It was originally designed to allow customers to utilize their production of power at peak time (1pm-5pm).   Now that SDG&E has changed the peak time to 4pm-9pm,  that benefit has been reduced.  However, because the solar panels are still producing power at 8pm during the summer, there is still some benefit that you can capture using this rate.  When you call SDG&E, ask for their "solar specialist" and they'll connect you with someone knowledgable about options for solar customers.
Tip#3:   If You Have an Electric Vehicle,  Consider EV-TOU
If you own an electric vehicle that you charge at your house, it is worth checking out the EV-TOU rates.  SDG&E offers a number of options, including one that has a fixed $16 monthly fee in exchange for very low sub-10 cent super-off-peak rates.   However, as many businesses offer discounted charging stations, it is worth doing the calculations to figure out whether the EV-TOU rate works for you.
Tip#4:   If You Don't Use A Lot of Electricity,  The Choice May Be Easier
One of the little known facts about the DR-TOU rates are that SDG&E provides all customers with an additional 30% of baseline energy. This means you have an extra 30% of energy billed at the lowest price.  For customers on a Standard plan, the calculator also displays the amount that, when reached, triggers a High Usage Charge.  However, Time-of-Use pricing plans are not subject to a High Usage Charge. You can calculate what your baseline allowance is at SDG&E's website.  For most coastal homes, it is 270 kWhr.   If you don't have a pool or air-conditioning, it is very likely that you don't exceed the monthly baseline allowance.  So you can benefit if you don't use more than 270 kWhrs each month.
Tip #5:  Bill Protection
Under CPUC rules, customers will get "bill protection" for their first year until TOU rates.  This means that when you switch to a TOU plan, SDG&E fwill include in customers' monthly statements a "shadow bill" that will show the difference between the TOU plan they've selected and the standard, tiered-rate plan so people can see if they really are saving money. If, at the end of one year, customers paid more under TOU, the difference will be credited to them.   More importantly, after the first year, you can switch to a different rate plan that may be better suited to your consumption patterns.   So take advantage of the first-year bill protection!
https://www.sandiegocan.org/wp-content/uploads/2014/04/SDGE1.jpg
225
225
mshames
https://www.sandiegocan.org/wp-content/uploads/2018/07/Logo4-sm.png
mshames
2020-04-10 19:23:39
2020-05-12 16:25:07
SDG&E's Residential Time-of-Use (TOU) Rate Cluster-fork