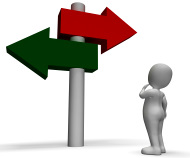 There's a lot that has been written about the threat of COVID-19, the disease caused by the novel coronavirus.   We'll not dwell on the medical elements of this threat, as they are well covered by far more expert authorities.   However, we do believe it is worthwhile to investigate the potential ramifications of the virus upon American society in the coming weeks.  In light of the suspension of the National Basketball Association season, (along with the inevitable MLB suspension), California's stay-at-home restrictions and too many events/conferences/concerts cancellations to list, it is important to distinguish between panic and preparation.  The coming weeks/months will be a test of our nation's character and cohesiveness.
San Diego County has been spared, so far, from the virus.  But there's no plausible scenario by which we'll avoid the epidemic, unless the coronavirus decides it simply can't afford the cost of living in San Diego.  So, in the coming weeks, expect to see colleagues, friends and family fall ill with the virus. We know it won't be a fun test of our national psyche.  And we also know that people's lives are going to be changed — in some cases, irreparably.   People will die.  People will lose jobs.  People will be displaced.  And people will likely become justifiably paranoid about potential contamination.  All of this disruption could last a few months.  This is why panic will not serve anyone — it is self-imposed stress and will make you and those around you miserable.  We'll tell you how to prepare for the coming disruptions and give you tools to not only survive, but perhaps even thrive!
Author and screenwriter Robert McKee has observed:  "True character is revealed in the choices a human being makes under pressure – the greater the pressure, the deeper the revelation, the truer the choice to the character's essential nature." In sum, the choices one makes in a tough situation, reveals his or her true character.  If Americans succumb to fear-based panic, they'll make a lot of bad choices.   Only through perseverence, charity and good humor will we endure the coming ordeal in a way that we can all be proud.
We use the word ordeal purposefully.   The ramifications of this virus may be very disruptive to our lives.   To wit:
All sports events will likely be cancelled.
All movie, music and theater events will be streamed or cancelled.
Dining out will be impractical — and many restaurants will be forced to close.  Many will never re-open.
Theme/amusement parks will be closed.
Schools/Universities will shut down and become virtual classrooms.
All offices for non-essential services will either be subject to telecommuting or closed down
Travel will prove to be difficult, if not impossible.  Hotels, cruises and national parks will not be available.  For now, travel will have to be in your mind.
Mass transit will prove to be overly risky, leading to reduced availability of trains and buses.
Delivery services (including Amazon) may be curtailed, leading to disruptions in eCommerce
Stock market trading may be affected as well, as stock exchanges market floors will likely be closed down.  Stock prices will become extremely volatile.
The Post office may have to curtail deliveries due to transit restrictions.  Expect shipping to be slowed down significantly.
Jails/prisons may not be able to take new inmates – or their health systems will be overwhelmed unless they go into prolonged lock-down or early release.
U.S. healthcare system will be severely stressed if not overwhelmed, unless the curve can be flattened.
Supply chain interruptions will make tech and common goods unavailable (or overly expensive) for the coming months.
Bankruptcy courts will be overly stressed and the justice system will go into treage mode, handling only the most important cases.
Real estate transactions will need to be suspended, as open houses won't work and mortgage markets lose equilibrium.
Banks will have to close their brick and mortar stores — online banking only
Senior residences will be thrust into forced months-long quarantines throughout the country, because seniors are the most vulnerable population.
Retail stores will likely be closed, along with most shopping malls, but eCommerce may not be able to serve as a substitute because of delivery constraints.
Supermarkets, if open, will be offering only limited items and possibly little fresh produce (because of harvesting/transport issues).
Food production chains will be disrupted — both produce and meats/fish will become less available and more costly.   Canned meats may be the best option.
None of these possible scenarios are intended to induce panic.  To the contrary, we offer this dystopian forecast to help you prepare for what will be coming and to make choices about how to best handle this temporary disruption of life.   Here is a list of some of the things we recommend you do to prepare for the coming ordeal.
 Create a one-month meal plan and stock up on foods you need to prepare those meals.  (that doesn't include buying bottled water…..what's that about?)
 Buy 90% isopropyl alcohol — it is an excellent disinfectant that can be mixed with soap, aloe or even water to disinfect most anything. Hydrogen peroxide is an alternative.
 Don't worry about the hand-sanitizer shortage.  You can make your own very inexpensively.   Here's a similarly inexpensive home-made option.
 Put aside some money now to allow you to cover your monthly expenses for no less that two months, or perhaps more.   If you don't have it, you may consider taking out a   small personal loan now so that you have some money to cover essential costs in the near future.
 Splurge on a few streaming services for your entertainment pleasure.  There are many reasonably priced ones currently available.
 Pay a visit to a liquor store/marijuana dispensary and stock up on your favorite de-stressors.  Remember, moderation is a virtue.  Excess isn't gonna help.
 Create a telephone/internet support group of friends and family with whom to have daily conversations and check-ins.   It really does take a village, folks.
 If you are older or more vulnerable to viral infection, stock up on home remedies for coughs and fever.
 Make sure you have at least a month (or more) inventory of any necessary medications upon which you rely.  There may be pharmaceutical supply disruptions.
 Because the COVID-19 disease is life-threatening, this is a good time to get your financial affairs in order.  You'll have the time, so just do it.
 Don't make plans to travel out of the country — getting back in might be challenging.   And there are no safer countries to which to travel.  This pandemic will be global.
This doesn't mean that life in the "age of coronavirus" has to be horrible.   CNN was nice enough to offer a list of things to do during the national social-distancing effort.  They include things like getting long-delayed errands completed, touching base with your friends and family, reading books, reconnecting with nature and learning new things.   Sort of like all the things that we claim we don't have time to do.   Now, we get to do them!
When Will This Contagion End?
According to the brilliant doctor Larry Brilliant,  three things must happen before we are "out of the woods".
Through significantly more testing, we can figure out whether the distribution of this virus looks like an iceberg, which is one-seventh above the water, or a pyramid, where we see everything.
Scientists can create and widely distribute both an anti-viral treatment as well as a vaccine.
We begin to see large numbers of people—in particular nurses, home health care providers, doctors, policemen, firemen, and teachers who have had the disease—are immune, and we have tested them to know that they are not infectious any longer.
The bad news is that we are probably a year or 18 months from those three objectives.  So strap yourself in for a wild ride in 2020 and 2021.
For more information about the coronavirus itself, we recommend some of the following very credible authorities:
https://www.sandiegocan.org/wp-content/uploads/2018/01/signpost-thumb.jpg
158
190
mshames
https://www.sandiegocan.org/wp-content/uploads/2018/07/Logo4-sm.png
mshames
2020-03-11 22:24:22
2020-06-25 07:52:06
Coronavirus: Prepare. Don't panic.