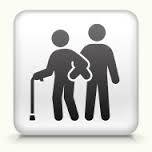 It may be the most gut-wrenching decision you make in your lifetime: moving your parent into a nursing home. This is the same parent who gave birth to you and cared for you through your terrible twos and terrorizing teens.  He or she is no longer able to care for his or herself and now you need to find a way to help them through their trying twilight years. Worse yet, you promised both your parent and yourself that you would never "put her away" in a nursing home. But now you are faced with a bitter reality; you simply can't care for your parent any longer.  The most common scenario is your parent has developed severe dementia along with debilitating physical ailments that makes independent living impossible.  What do you do?
Welcome to the big business of senior care, a humongous $400 billion industry , in the United States alone, that you never knew existed.  In addition to being big, it is confusing, expensive and poorly designed.  You have a few options, but they are unlikely to work for you if your parent has severe dementia coupled with chronic health problems:
Get in-home agency care – Certainly this is an ideal arrangement because your parent would prefer to stay at home. But finding high quality home care is challenging and it is not clear to you that turning your parent's home into the equivalent of a prison cell and hiring "prison guards" for around-the-clock supervision is really the best thing for your parent. Isolation is one of the most commonly cited causes for depression among seniors.
Using Adult Day Care – Again, a more preferred arrangement if your parent is mobile and capable of a higher level of interaction. But for those seniors unable to care for themselves or for those with moderate or higher levels of dementia, this is not an option.
Find Assisted Living Facilities – These facilities offer options ranging from "independent living" to "assisted living with nursing". They became popular in the early 1990s through a backlash against the institutional setting often found in skilled nursing facilities at the time. It offers an atmosphere of independence and autonomy while providing meals, laundry service and light housekeeping. Essentially, it offered hotel-like accommodations at nursing home prices. They allow seniors to stay in their familiar surroundings until the end of life (a concept known as "aging in place"), until a serious injury or medical problem necessitates continual medical care. However, unlike assisted living, nursing homes (also called skilled nursing facilities or SNFs) assisted living is not designed to provide round-the-clock medical attention to residents or provide service to elderly with severe cognitive impairment or debilitating medical problems.    Increasing numbers of assisted living facilities are adding dedicated memory care facilities and units for memory care, which specialize in patients with cognitive impairment.  These patients don't necessarily need skilled nursing care because they aren't physically impaired but they need lots of supervision and help with the activities of daily living (ADL's) – bathing, meds, eating, dressing, etc., because of the cognitive impairment.   If your parent doesn't have significant medical challenges, then assisted living facilities might be able to accommodate you.
Move Your Parent Into Your Home – This requires that you have a safe place in your home (think about child-proofing and then some), become a caregiver and divert almost all of your free time to supervising and caring for your parent. If you are lucky enough to have the money, time and motivation, then this may be a viable option. But for those people still working or with a family, this may not be an option. You are left with only one remaining choice: A nursing home/skilled nursing facility.
HOW TO AFFORD A NURSING HOME
These facilities are not cheap.  Imagine sending your child to an Ivy League college and then add a few more thousand dollars per month.  Oh, and your parent won't get a degree in anything.  Generally,  SNFs will cost between $3,00-$7,000 per month, depending upon your parent's needs.  Here's a brief summary of some of the financing options.
• Medicare is a federal health insurance program providing health care benefits to all Americans age 65 and over. Insurance protection intended to cover major hospital care is provided without regard to income. Medicare will only provide 100 days of nursing care and only if a person requires skilled care and is referred by a doctor when discharged from the hospital. If a person needs custodial care alone, Medicare won't cover it.
• Medicaid is a joint federal/state health insurance program providing medical care benefits to low income Americans who meet certain requirements. Nursing home care is covered through Medicaid, but the requirements and covered services vary widely from state to state. To become eligible for Medicaid coverage, people usually have to spend all of their assets first. This means that they might pay for nursing home care out of pocket initially. Once their money runs out, Medicaid would kick in. If your parent has limited assets, it is almost essential that you consult with a lawyer who specializes in elder law when determining Medicaid eligibility.  In California, this program is called "MediCal".
• Veterans Administration coverage may be available if either of your parents ever served in the armed forces.  The VA not only runs dedicated facilities for seniors but also provides pension benefits that can help defray the cost of nursing homes.   You'll likely be most interested in "Aid and Attendance" benefits that cover costs where assistance is required on a "daily basis".  The benefit is not insignificant: up to $2,019 monthly for a veteran and spouse, and up to $1,094 for the widow of a veteran.
• Private long-term care insurance is a health insurance option that, if purchased, supplements Medicare coverage. Private long-term care insurance policies vary greatly. Each policy has its own eligibility requirements, restrictions, costs, and benefits.   For the most part, this article will assume that your parent doesn't have long-term care insurance and has few financial assets that can be used to pay for SNF care.
HOW TO CHOOSE A NURSING HOME
Since the 1990s, a new industry of senior placement service or "elder care referral" agencies have developed — in large part driven by the emergence of the Internet.   These companies advertise as "living consultants" but they are essentially senior care brokers.   Somewhat like real estate brokers, they attempt to match seniors with appropriate living arrangements and their compensation usually comes in the form of a commission from the facility in which your parent is placed.  But beware: these agencies are lightly regulated and finding one that will truly serve your parent is not easy.  Many of them advertise a "free" service, but there is nothing free about it.  As with real estate brokers, they are paid by fairly generous commissions (often $3000 or more)  paid by facilities that recoup those commissions from your parent.  We were uncomfortable with the inherent conflict of being paid by the facilities but representing the interests of our parent.
An alternative to free referral services is to hire a "geriatric care management" agency. These agencies typically employ licensed professionals with training in geriatric issues who typically meet with both the prospective resident and his or her caregivers as part of a comprehensive multi-hour evaluation process. A listing of these agencies, arranged by region, agency name or zip code, can be found on the website of the National Association of Professional Geriatric Care Managers. Their assessment process may cost somewhere between $300 and $800.   In San Diego, we used a service called Finding Home for Older Adults run by an experience, former-nursing-home administrator named Brian Abramson.  He was very responsive and helpful.  He charged us $100 per hour for his assistance.
Even if you choose to use consultants to locate a nursing home/skilled nursing facility, you still need to ask a number of questions — to both the prospective facilities as well as your consultants.  AARP has created a Nursing Home Checklist that you may want to print out for each facility you visit.   It includes questions that include:
Is the nursing home Medicare certified?
What is the waiting period for admission?
Does the nursing home specialize in the disease that your parent suffers from (dementia, stroke, etc.)?
Is there a special Alzheimer's or dementia unit?
Is the staff licensed and certified?
Are background checks conducted on all employees?
Does the facility have an abuse prevention training program?
Does the facility have any complains or lawsuits filed against it?
How does the facility monitor for abuse?
What menu options/special dietary needs are available?
Does the food and smell good and is it served at proper room temperatures?
Can residents continue to see their personal doctors?
Is the facility fully staffed at nights and on the weekends?
Is there regular communication between families and administrators?
Are there medical professionals (doctors, nurses) on staff and what hours do they work?
Is there an arrangement with a local hospital for emergencies?Are there handrails and grab bars throughout the facility?
An even more exhaustive list of questions can be found at this website.
NURSING HOME ON-LINE RESOURCES 
No doubt, you'll have questions as you proceed through this end-of-life care journey with your elder parent.  Here are some useful online resources that may provide some of the answers you'll need in the future:
California Advocates for Nursing Home Reform –  This website is chock full of great info about nursing homes, including consumer advice and ratings of Nursing Homes.
Medicare Nursing Home Comparison Tool –  An online resource by which you can evaluate every Medicare-authorized skilled nursing facility in the U.S.
CalQualityCare
 –  Features information on California hospitals, nursing homes, and other long-term care facilities, along with tips and checklists about how to choose a health care provider, questions to ask, how to pay for care, and what to do if something goes wrong.
https://www.sandiegocan.org/wp-content/uploads/2016/04/elder-care-1.jpg
152
152
mshames
https://www.sandiegocan.org/wp-content/uploads/2018/07/Logo4-sm.png
mshames
2020-01-14 21:28:41
2020-01-14 21:28:41
San Diego's Suitable Senior Residences