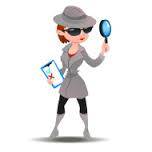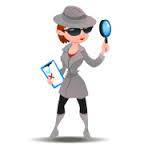 Choosing a caregiver is not an easy endeavor.  This, despite the fact that there are close to a thousand senior care facilities to choose from in San Diego County!  Yikes! Having all of these choices is both good and bad.  You'll need to make an informed choice, which requires you to realistically assess your personal, health, and household needs.   Another important choice you need to make is whether you want to use a  home care agency or a private home-care worker.    In San Diego County, there over 100 home care agencies who could help you find caregiver.  However, we recommend that initially you attempt to find a private caregiver rather than go through an home care agency.  As a general rule, the private caregivers will have more experience, can be more available to you and you can choose the individual with whom you'll be sharing intimate parts of your life.  Make no mistake, a personal and committed relationship can develop between a caregiver and client; you creating a new friendship and confidante who will play a big role in your life.   You want to take this task very seriously.   Moreover, a bad caregiver could result in theft, abuse and, in extreme cases, death.   So, yeah, this is a serious undertaking.
To find a private caregiver in San Diego County you pretty much have only three options:
 Use a website such as Care.com.   Private caregivers will often advertise on this site.  However, it costs anywhere between $13-39 per month to use the site.
 Adult Day Care.  There are centers all around San Diego which will provide transport to you (and your partner) where you'd get care and interact with others from 8am-5pm.  Then you are returned to your home for the evening and weekends.  The state maintains a list of adult day care centers in San Diego.
 Word of mouth.  Your friends or family may know of or heard of someone who fits the criteria you've established for caregiving.
Words of Caution:  You should not begin the search for a private caregiver until you have completed your home care assessments AND you've written a "job description" that includes all of the things that you are looking for from this person.  These should include, but are not limited to:
Experience level
Price that you are willing to pay  (usually on a per-hour basis)
Whether they need to provide transportation
Will they help with household chores?
Do you need them to be able to lift you or operate special equipment
Qualifications:  do they need CNA or LVN training?
Beyond these basic job description items, you'll also need to have created a Job Contract for your prospective candidates to review.   It'll clearly set out your expectations and their commitment.  It should include:
Your name of and the caregiver's name, address and contact information;
Agreed upon Payment or Wage terms (including tax withholding) and benefits (e.g., mileage, meals, vacation, holidays)
Hours of work and availability
The caregiver's Social Security number
A list of the duties to be performed (use your the job description for this)
Unacceptable behavior (e.g., smoking, abusive language, tardiness, etc.)
Termination (how much notice, reasons for termination without notice, etc.)
This contract should definitely deal with some of the services that the caregiver cannot and will not do.   For example, he/she should not:
Deal with your financial matters
Have access to your incoming or outgoing mail
Have access to your computer
Use your credit or debit cards
Write checks on your bank accounts
Borrow money from you…..EVER!
If you are having difficult dealing with your finances, consider having a trusted relative or friend, licensed professional fiduciary, or bank handle all accounts, pay bills, etc.
Once you've chosen a caregiver and agreed to the written terms in the Job Contract, your work isn't over.   You should also call the San Diego County Courthouse at (619) 544-6401 to find out whether there are any outstanding San Diego County warrants on the applicant. All you need is his or her first and last name and birth date. Warrant information is available to the public and it's free. A search of outstanding San Diego County warrants can also be made on the County Sheriff's website(link is external). Just click on Warrant for Arrest. For records of cases and warrants in other counties you must contact the court clerks and sheriffs in those counties.
As an employer of an unlicensed person providing non-medical home care to an aged adult you can also get a California criminal history of the applicant from the Bureau of Criminal Identification and Information by asking the applicant to submit fingerprints to the California Department of Justice. This can be done electronically at any Live Scan site in the state. The locations of these sites are listed on the Office of the Attorney General's website.
https://www.sandiegocan.org/wp-content/uploads/2016/12/mystery.jpg
152
152
mshames
https://www.sandiegocan.org/wp-content/uploads/2018/07/Logo4-sm.png
mshames
2020-01-01 22:05:04
2020-01-15 07:33:36
How to Find A Caregiver for Your Elder Parents