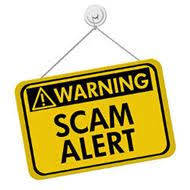 What would you do if you meet a new person and the first thing they tell you is clearly a lie? You'd likely runaway. Well, pretty much the first thing that Hearburn No More tells you is a lie: its creator Jeff Martin doesn't exist. And that's not the only lie to which you'll be subjected. Our advice: runaway!
Fraud is prevalent on the Internet.  Scattered through the Net are Web-based infoscams that overcharge or steal your money for "products" that don't work or can be found for free. A common scheme they use is "affiliate marketing" by which they try to trick you into thinking that other consumers vouch for the product.    Heartburn No More by the so-called 'Jeff Martin' is a Net scam conjured up by the same scammer behind known scams Yeast Infection No More and Pregnancy Miracle!   They should all be avoided.   They are authored, allegedly, by 'Jeff Martin' who claims that his eBook has helped 'more than 154,000 men and women' from 'over 150 countries' to get rid of their heartburn in just 2 days and in 2 months obliterate the cause permanently.  However,  Jeff Martin is NOT a 'certified nutrition specialist.' He is NOT a 'health consultant.' He is definitely NOT a 'medical researcher'.   In fact, he doesn't exist……except as a stock photo at Shutterstock.
We call these sites infoscammers because they mostly follow the same template:   Product Description, Examination Record,  Review or Analysis, Site Preview, Download button,  Pros and Disadvantages and Conclusion.   Many of them also have a Leave Page Pop-Up that makes it difficult to return to your Google search.   They are hawked by affiliate websites that come by a whole array of names, such as "Daily Scam Reviews", "Review Tools" "Scam Review Today", "ScamX", "Queen's Reviews" and other such sounding websites.
Why To Avoid Heartburn No More
Heartburn No More finds unsuspecting consumers by paying these affiliate marketers to send you to their site.   They'll pay these scam "reviewers" 75% of the $47 you fork over.

And here's what they tell these affiliates about how they are going to siphon off approx $110 from you:

And as for those who may be wondering whether the testimonials on the pop-up page are legit, please be informed that they are fake. According to Contrahealthscam.com, one of the testimonial photos – the photo bearing 'Karyn Thompson (New Zealand)' to be precise – to a scam website hawking a Hidradenitis Suppurativa eBook, and there it bears the name Melissa Brown from London, UK. This confirms that the photo was stolen and to further convince you without any doubt, the scammers behind that website have been exposed as South African cyber fraudsters who are now 'begging for forgiveness,' from the Hidradenitis Suppurativa community so that they won't be reported to the FBI or FDA.
Where to Get Free Info About GERD and Acid Reflux
A number of very reputable expert resources are freely available to consumers.   For example, the esteemed Mayo Clinic has pages and pages of useful information about what causes it and how to treat it.  They even offer some home remedies, such as licorice and chamomile.   Ginger tea and baking soda has also been reported to relieve GERD symptoms. As does chewing gum or roasted almonds.   And even fermented foods (like kimchi or sauerkraut) or mustard have proven to be very successful in reducing GERD symptoms because of their high alkalinity.    And a number of people report that drinking aloe juice reduces throat irritation.
Another reputatable website is Healthline.  It has published a list of actions that let you take control of your acid reflux symptoms.   Most importantly, it doesn't cost you $47.  It's free.
One additional warning:  once you give them your money, you'll be tagged as "meat".  Once they know that you'll fall for this pitch, the same marketers will be coming back to you over and over and over for other such pitches.  So understand that if you pay these marketers anything….let alone $47…..they'll continue to hound you with more slick schemes designed to prey on your fears and concerns.  Don't open your door or wallet to them.
https://www.sandiegocan.org/wp-content/uploads/2018/07/Logo4-sm.png
0
0
mshames
https://www.sandiegocan.org/wp-content/uploads/2018/07/Logo4-sm.png
mshames
2019-09-19 21:07:59
2020-01-10 06:40:09
SCAM ALERT: Don't Get Burned by Heartburn No More Scheme