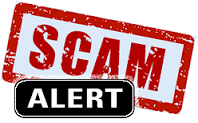 Fat Cell Killer, marketed as Do-it-Yourself Coolsculpting (aka cryolipolysis) is not what it seems at all and, we believe, should be avoided.   It is yet another variation of the Internet weight-loss schemes that promise unrealistic results.   It is sold via the Clickbank portal that we've found to be extremely unreliable.  Worse yet, this particular scheme promises guaranteed weight-loss within 12 weeks (although they only offer an 8-week window for a refund) despite no changes in diet or exercise.   Like so many of the other scam diets advertised on the Net, it offers this "program" for $29.    More than two-thirds of Americans are either overweight or obese, and scammers hope to profit from the desperation many of us feel to lose weight.  Here's why we don't recommend Fat Cell Killer — even though it is sponsored by a reputable authority on weight loss.
What exactly is Cryolipolysis and how does it relate to Coolsculpting
A number of spa and fitness businesses offer non-invasive procedures such as: Zeltiq/CoolSculpting, Bella Contour, CavaLipo and Liposonix.  In fact, there are currently there are over 25 such marketed procedures.  All of these treatments use either high-intensity focused ultrasound (HIFU) devices or thermal treatments (cryolipolysis)  to "melt" or destroy fat cells which are eliminated through the body's natural metabolic process.   In fact, the fat cells are not melting, as the processes rely upon the body to "degrade" the damaged fat cells.
These procedures are preferable to liposuction because of:
Convenience and simplicity of the techniques. Most people don't like the idea of being cut open if they can avoid it—so naturally a technique that doesn't involve cutting is preferable if you can avoid going under the knife.
Non surgical techniques have the potential to be more gentle to your body; you don't have to deal with bleeding, bruising, and swelling, and much of the discomfort is reduced.
There is also no need for general anesthesia, which carries many risks and should be avoided when possible.
Shorter recovery period
Lower cost relative to surgical procedures such as liposuction
However, they are not a replacement for liposuction as they do not have the capacity to remove large volume of fat cells.  Instead, they destroy fat cells.  They are better suited for smaller, targeted areas of excess or unwanted fat deposits.
Cryolipolysis, a technique that freezes fat away, has been around longer—about seven years—and so a little more is known about its effectiveness and safety than ultrasound/radiofrequency techniques. It targets fat cells (adipocytes), which are more sensitive to cooling than other cells of the skin and nearby tissue.  It involves placing cooling panels on the area to be worked on.  Suction pulls the area into a well between the cooling panels and freezes the fat in its grip without damaging the skin or surrounding tissue. After being frozen, the fat cells crystallize, break down and pass into the bloodstream and are eliminated by the body.  Cryolipolysis is also a rapid procedure—taking one to two hour-long sessions—and side effects are minimal.   Some of these devices, such as CoolSculpting, Cellulaze and VelaShape3 have been FDA-approved.
What Fat Cell Killer Offers
We don't exactly know….nor will you unless you plunk down $29.  And that's the crux of our problem.  Unless it is a primer on cryolipolysis, it isn't what it suggests it is.  Here's just one of many emails that promote the Fat Cell Killer scheme:
By the way, the author of this alleged email is an acupuncturist located in Southern California.  This email is a copy of marketing text written by the promoters of this scheme.  This "doctor" is actually just an affiliate marketing shill trying to con the public.  What Dr. Shojai doesn't tell you is that this promotion fits the profile for the weight-loss scams that we've found on the Net:
Here are some red-flashing lights to alert you to a probably scam:
The product claims you will lose more than one pound per week. Diet experts believe about one pound per week is the ideal rate for healthy weight loss. Any product that claims it can shed weight faster is probably too good to be true.
The product advertises you can lose weight without diet or exercise. It's not fun to hear, but if you really want to lose weight, a diet and exercise are the only proven and healthy paths.
Be alert if it claims you can lose weight from a specific part of your body, that a single factor is preventing your weight loss, and/or any advertisement using the words "miracle," "scientific breakthrough," or "secret formula."
The pictures accompanying the ads show dramatic "Before" and "After" pictures.
Claims that the supplement blocks the absorption of fat or calories to enable consumers to lose substantial weight;
Any product that causes substantial weight loss by wearing a product on the body or rubbing it into the skin.
Promises substantial weight loss no matter what or how much you eat.
How the Marketers Get Internet Sellers to Lie About This Scheme
It's all about money.  This scheme offers affiliate marketers over $17 of the $29 you are charged.   Here's the details of the offer to affiliate marketers through the Clickbank portal:
However, where the Fat Cell Killer promoters really make their money is in the upselling.   Once they reel you in, they'll continue to market to you — almost daily — to convince you to buy more.   You've become a cash cow to them and they'll milk you dry.
Free and Low-Cost Alternatives to Fat Cell Killer
The bottom line here is that there are LOTS of studies out there that support just about every weight-loss claim ever made.  In fact, one enterprising journalist created a Chocolate diet, using dubious studies and unethical sales techniques to convince a major news outlet that eating chocolate will help you lose weight.   It was a hoax, but it made the point that science is continually abused by the weight-loss con-artists.
The vast majority of reputable health studies show that quick weight loss pills and potions simply don't work.  If you are serious about exploring a diet aid, check out these free and reputable dieting and weight-loss resources for you on the Net:
Livestrong Diet –  Aims for a loss of about 1-2 pounds per week.
GM Diet  –  It's not really a General Motors-designed diet plan.  It's actually a short one-week detox program.   But it could be a useful starter to a major personal diet reboot.  Linora Low gives a helpful (and free)  step-by-step video and written guide to how to do this detox program.
The Lose Weight Diet –  It does what many of the diet scammers do (take free  information and distill it down to 3 easily understood phases) but he actually offers it for free!
Contrahealthscam recommends Truth From Within (Truth About Keto.  It claims that this program by Brad Pilon is designed specifically for women in response to the 2017 keto craze that left a lot of women in hormonal disrepair. So if you are a woman who wants to lose weight the right way, Truth from Within is something you should try.
And if you are serious about wanting to shed some pounds, begin by going to the Mayo Clinic's free and reputable website.  The medical experts at the Clinic have fashioned a thoughtful and time-tested plan that has worked for untold numbers of people.  Effective weight loss requires you to master the habits, urges, and feelings that rule our lives.   It's really all about learning more about your impulses.  Once you do, you can create your "new" normal and the pounds will begin to disappear.
If you really want to lose some inches, you can try cryolipolysis.   It will cost somewhere between $500-2000 per treatment and we've found that it is effective.  However, if you make that kind of investment, we urge you to accompany it with changes in your diet and exercise routines.
https://www.sandiegocan.org/wp-content/uploads/2018/01/scam-yellow.jpg
190
190
mshames
https://www.sandiegocan.org/wp-content/uploads/2018/07/Logo4-sm.png
mshames
2019-06-26 14:39:50
2019-06-26 14:39:50
SCAM ALERT: DIY Coolsculpting is DOA