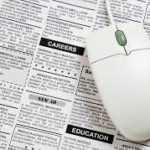 Who doesn't love Craigslist?
Craig Newmark gave consumers an incredible gift when he used technology to obliterate the paid classified business previously controlled by the newspapers.   Ooops, we suppose the newspaper publishers don't love Craigslist.   But any shopper has Mr. Newmark to thank for his popular classified advertising website that has grown steadily since it began in 1995. The website is now generally considered to be one of the best classified websites available and, as a non-profit corporation, it is not driven by greed as much as by the earnest desire to allow shoppers to get good information and ultra-low costs.  However, Newmark's genius has inspired others to try to improve the online classified business.  As of 2015, Craiglist has a number of lesser-known but worth-knowing competitors.   Here's a list of some Craiglist alternatives that are worth searching if you can't find what you need on Craigslist:
eBay Classifieds
Ebay Classifieds was one of the  first website to take on Craigslist, thanks to eBay's deep-pockets and name ID among consumers. Like Craigslist, eBay Classifieds covers the scope of most categories: selling, renting, job opportunities, and community events. Not included under this umbrella are personal ads, so you'll need to head somewhere else to find love or sex.  It has some improvements over Craigslist; largely its user-friendly interface. You can also sort items by price and view them in photo thumbnails, which is far more helpful than having to read all the Craigslist headlines and hoping the image attached is not some boring stock photo. Ads on eBay Classifieds also stay on the site for 60 days compared to CL's 7-day limit in most cities.
Oodle
Oodle attempts to compete with Craigslist by aggregating posts from various other sites into its classifieds. The site displays internal listings but also ones from eBay and Facebook Marketplace (if you opt to sign in with your Facebook account). Unlike other bartering or swap sites, Oodle also offers a section for services instead of just goods as well as a place for personal ads. Not only does Oodle acts as its own classified ad service, but it also aggregates posts from eBay, ForRent.com, and other competitors to make your search experience more thorough.  You can narrow your search by applying as many filters as you want.  And yes, Oodle has offer a personals section.
Some improvements over Craigslist include the ability to create a listing for items you're seeking. It also aims to combine social media along with partnerships from large corporations to help you find a buyer or seller.  It appears that Oodle ihas been focused on the mobile market and has made classified websites through their widgets and available API. If you are looking for a safe and transparent site like Craigslist, but designed for the mobile world, it might be worth checking out Oodle.  One thing Oodle has over eBay Classifieds is the ability to post if you're a seeker — meaning if you're looking to buy, rent, or need certain services. You can also access said listings or edit your own from the service's free iOS app, and further filter search results by those you've already worked with.  However, its database does not seem as robust as the other classified ad sites — it still needs to attract more advertisers.
Recycler
Recycler couldn't beat Craigslist, so it joined it.   Formerly a paper-based classified business, Recycler went electronic shortly after Craigslist's success.   While you can also post home rentals on the site, it seems more popular among sellers looking to get rid of used items, however the site is rather useless if you live in a rural area.  It is mainly designed to serve major cities.  It was initially founded on the idea of exchanging goods and services (barter) instead of money and it has preserved that component.  However, it has expanded to include money offerings as the primary model for exchange.  Its very user-friendly interface, it has a wide range of sections for ad posting which, ultimately, makes it easier for users to post their ads in the appropriate category. Along with the ease for posting ads in the right category, it is very easier to browse ads of your choice.  Recycler focuses on cars, pets, jobs and real estate but does offer all the other regular categories that you would expect on a classified advertising website. It also features a very easy to use search tool, making the sorting process less strenuous.
OLX
OLX is relatively new compared to some of the other sites like Craigslist featured on this page that have been live for over a decade. The site started in 2006 but quickly had success thanks to a partnership with Friendster and some sizeable start-up funding. It boasts a simple classified advertising website that takes the complications out of buying and selling. OLX promotes developing a community of like-minded people in your geographical area.  But its database is thin and doesn't offer close to the same number of options as other sites.
ClassifiedsGiant
ClassifiedsGiant is one of the top 1000 websites in the world, so you're guaranteed to have plenty of eyes on your classified ad (or plenty to look at). The site has been around since 2010 and makes it pretty easy to post a free ad.  It relies upon its ability to enable users to search, discover and post free classified ads both locally and nationwide. With over 500.000 + users and 1.5 million + ads posted and growing daily, there's a good chance you'll find something that you need, but its regional listings did not fare well in our tests.
Barter Sites
In addition to classified ads for sales or jobs, there's also a plethora of bartering sites.  These let you swap products or services — no money changes hands.  In some ways, this is a safer transaction.  Moneycrashers has compiled a list of barter sites for home, clothing, transport, entertainment and other things.   Some of the better known sites are Swapright, Barteronly and Freecycle.
https://www.sandiegocan.org/wp-content/uploads/2015/01/classifieds-150x150.jpg
150
150
mshames
https://www.sandiegocan.org/wp-content/uploads/2018/07/Logo4-sm.png
mshames
2019-06-03 16:31:47
2019-06-04 15:56:53
COOL TIP: Online Classified Ads and Barter Sites Will Save You Money