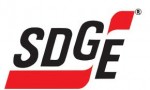 It's all about delivery charges!  SDG&E's charges for bringing electricity to its customers have skyrocketed in the last 16 years.   During this period SDG&E's electric rates have jumped from among the lowest in California to the highest in the nation!  Check out the UDC (Utility distribution charges) column.  Here it is in black and white:
                              SDG&E's residential rate sheet in 2001
SDG&E residential rate sheet in 2017
SDG&E's electric delivery charges have become the highest part of most bills — far more than the generation costs.  For example, in 2017, UDC rates could go as high as $.38 kWhr, whereas 16 years ago, that same UDC charge (effectively, transmission and distribution) was between $.06-08 per kWhr.   That's as much as a 600% increase in delivery costs, alone.
From 1999 to 2009 transmission investments for California's three IOUs increased by 84%, almost ten times more than the 9% increase in load growth during the same time interval.  from 2009 to 2017 it actually accelerated.  Total transmission investment (assets in-service at a point in time) minus accumulated depreciation (for the assets in-service at the same point in time) for the three California IOUs grew from $3.8 billion at the beginning of year 2000 to $23.6 billion at the beginning of year 2018  – a not-entirely-surprising six-fold increase.
SDG&E's Rates Were Among California's Lowest
Throughout the 1990s and 2000s, SDG&E's system average rates were lower than Southern California Edison and Pacific Gas & Electric — California's two other investor-owned utilities.  Specifically, SDG&E's rates wer lower than SCE's in 2002 and 2006 and within one cent (7%) of SCE's system average rates for the period of 2003-2008. Similarly, SDG&E's rates were lower than those of PG&E in 2002, 2003 and 2006 and within one cent (7%) through 2008.
As recently as just 10 years ago,  the residential rates for all three utilities were just about the same (15.6 for SDG&E, 15.0 for both SCE and PG&E). Only after the 2008 and 2012 SDG&E GRC decisions, did SDG&E's rates jump well above California's other two energy utilities while SDG&E reaped record profits and management bonuses. During this same time frame, SDG&E's customers were hit with the most serious economic recession since 1929.
This data, drawn from the utilities' SB 695 Compliance reports to state regulators, shows that SDG&E's system average rates during that time frame increased from appx. $.15 kWh to over $.20 cents per kWhr (an increase of almost 30%) and an average annual change of 5.23% compared to SCE's avg. increase of 1.26%. In effect, SDG&E's residential customers are currently paying 20% more than SCE customers and almost 15% more than PG&E customers. Notably, in SDG&E's 2015 SB695 report to the Commission, SDG&E was the only IOU that chose not to disclose its system average rates to the Commission.
Now, SDG&E's system average rates have leapfrogged to the highest in the continental United States and the highest in California, by more than 7% as per a Sacramento Municipal Utility District study.
SDG&E Rate Increases Were Accompanied by Record Profits
Since 2006,  SDG&E's profitability has been very high. In fact, SDG&E's net earnings (sheer profit) have almost doubled in the past 10 years and this trend apparently will continue. As recently as February 27, 2018, Sempra Energy announced that: "SDG&E's full-year earnings were $407 million in 2017. As set forth in Figure 6 below, SDG&E earnings in 2012 were $484 million, $431 million in 2011 and $369 million in 2010. Notably, in 2010, SDG&E's earnings were only $344 million. By SDG&E's own admission, over the past five years, SDG&E's earnings have increased by almost 50% up to historically high levels. Over the past dozen years, SDG&E has reaped over $5 billion in profit, paid by its ratepayers exclusively. SDG&E's annual earnings have effectively doubled since it reported earnings of $227 million in 2006 – just 11 years ago, as depicted below. Its annual earnings increased by double digits in 8 of the 12 years
Similarly SDG&E's Gas Prices Have Jumped Despite Lower National Gas Prices
According to the U.S. Energy Information Administration, between 2014 and 2016, there was an over 50% drop in 'citygate" gas which is the gas purchased by the utilities to ship to customers. Even though the vast majority of SDG&E power is natural gas-fueled, the costs paid by SDG&E consumers for electric utility service has increased while the primary cost-driver for electricity has dropped.
Out of Control Transmission Construction Has Doomed Californians to Unnaturally High Rates for the Coming Decades
Because gas and electric transmission costs are paid off over 30-40 years,  San Diegans will be paying for the utility building boom for generations.   These construction costs are locked in, long-term.  It's little surprise that SDG&E wants out of the electricity purchasing and generation business — they've made good long-term money building transmission over the past 20 years.    The only escape, for SDG&E customers, is to install their own generating capacity and then "cut the cord" to the utility distribution system.   But even that may prove problematic, as SDG&E will push for former customers to pay for the unneeded infrastructure that led customers to flee their system.
https://www.sandiegocan.org/wp-content/uploads/2017/07/Coin-Thumb.jpg
190
190
mshames
https://www.sandiegocan.org/wp-content/uploads/2018/07/Logo4-sm.png
mshames
2018-12-06 14:02:03
2019-01-07 16:50:59
Why Are SDG&E's Rates So Damn High?