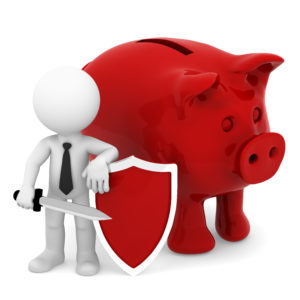 If you currently bank with or are considering using Axos Bank (previously Bank of Internet) then we offer this word of caution:  DON'T.   We offer you the following cautionary tale about using this bank.
We have had personal and business accounts with Axos/Bank of Internet for over a decade and a half.   When we opened our account, Bank of Internet was pioneering online banking.   It offered reasonable interest rates, responsive service and an innovative spirit that eluded most of their brick-and-mortar competitors.   We were pleased to be able to support this upstart.   Over the years, the bank became less innovative and increasingly unresponsive.   We caught it imposing high fees upon unsuspecting customers and called them on it.    We also found their service to be increasingly unresponsive and dropped them from our list of recommended online banks.
Apparently, one or more of our public criticisms of the bank struck a chord with some executive somewhere because the bank informed us that they were closing our account.  No reason was given (nor had we done anything to warrant an involuntarily closure).  Even the bank employees with whom we spoke were mystified, as we were good long-term customers with large account balances.
In short, there were no reasons for our involuntarily closure other than the fact that we'd publicly criticized the bank.   We were pleased to learn about this vindictive side of this bank, as it gave us an opportunity to move our accounts to a better bank.   We were pleased to find a number of banks that offered better services and more attractive interest rates.   They include:
NBKC –  Offering some of the highest rates in checking and money market accounts along with a simplified array of services, this is one of the more attractive current online banking options available.
Aspiration – offers an Summit Account interest-bearing checking account with a 1% return and free access to every ATM in the world.
Radius  – This is a relatively new entry into the online world and they are making a splash with high returns and mobile-friendly services.
FNBO Direct –  offers .95% interest on its savings account and .65% on its no-fee, no minimum checking account.
Ally Bank offers a checking account with no monthly fees or minimum balance and a decent 1% interest return for large balances.   It is a large, well capitalized on-line bank that used to be GMAC Banking.
Schwab Bank  doesn't offer much in the way of interest, but has no fees for ATM, checks or minimum balance.
There are some other online banks that also deserve your attention.  We recommend the comparisons offered at My Bank Tracker and Go Banking Rates.   Most all of the banks listed above offer interest, free ATM, free bank-to-bank transfer and relatively low fees.
To find a local bank that offers free checking, we recommend you log into Bankrate and do a search for banks in your area that offer "free" checking services
https://www.sandiegocan.org/wp-content/uploads/2017/07/Coin-Thumb.jpg
190
190
mshames
https://www.sandiegocan.org/wp-content/uploads/2018/07/Logo4-sm.png
mshames
2018-09-17 16:47:54
2018-09-17 16:52:49
BUYER BEWARE: Bank of Internet/Axos Retaliates Against Bad Reviews