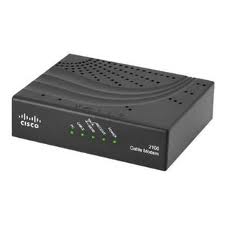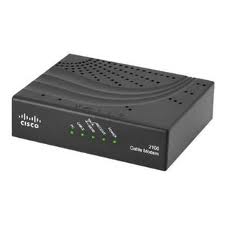 Wanna take back the $8-$10 you send to the cable company each month?   You have the power to do it and all it will cost you is $39 upfront.
One of the many reasons consumers resent Cable TV companies is the ridiculous rental charge they impose for the pay TV set-top box. You need that set-top-box that connects the cable to your television, yet cable companies stopped you from buying the darned thing. You're forced to rent it, paying that monthly fee for years on end, shelling out far more than that box is really worth.  Ninety-nine percent of pay-TV subscribers currently lease set-top boxes from their cable, satellite or telecommunications provider, paying an average of $231 a year for the privilege, according to a recent analysis. The collective tab is $20 billion annually in rental fees. In a recent study, 84% of consumers felt their cable bill was too high. What they may not realize is that every bill includes an add-on fee for their set-top boxes. We keep paying these charges even after the cost of the box has been recovered because we have no meaningful alternative.
However, the days of the forced pay-TV set-top box are over.  As stated by FCC Chairman Tom Wheeler on the FCC website. "Bottom line: consumers will no longer have to rent a set-top box just to watch the programming they already pay for."  The TP-Link TC-7610 DOCSIS 3.0 Cable Modem is compatible with every major cable provider in the US and it's on sale right now on Amazon for under $39. Buy it, follow the instructions to activate it, and then return the modem you're using right now to your cable company. You'll save between $8 and $10 per month in modem rental fees, which adds up to as much as $120 in bogus charges in just one year, alone.
In the meantime, we urge savvy consumers to consider cutting the cable cord completely and getting content via the Internet.  We give you all the details you need at our Cut Your Cable Bills In Half article.  More and more consumers are jumping onto the cable-free option. The Associated Press reports that lately, an increasing number of shoppers have been choosing Internet streaming of TV shows and movies, either on their computers or through mobile devices such as cell phones or tablets. Subscriptions to online sites like Hulu, Netflix and Amazon are climbing, eliminating the need for traditional viewing habits that require the viewer to follow network schedules and sit through commercials.
To compare some of the streaming options available to consumers looking to fire their cable companies, check out this recent comparison.
https://www.sandiegocan.org/wp-content/uploads/2013/09/cable-modem-150x150.jpg
150
150
mshames
https://www.sandiegocan.org/wp-content/uploads/2018/07/Logo4-sm.png
mshames
2018-09-09 15:45:18
2018-09-14 16:08:47
You Can Stop the Cable Set-Top Box Rip-off!