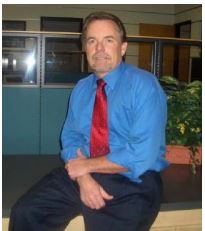 Beware Edward L. Clark.  If you see this man, keep walking.  If you find his webpage touting his electric expertise, click on through to some other company.  But if you choose to consider using any of his services, you may want to consider the following cautionary tale.
Chronic Litigant
Edward L. Clark will likely sue you.  He may not have any legal grounds for it, but he is a man who appears to enjoy suing people.   And, because he can't find an attorney who will take his cases, Clark serves as his own attorney.   He claims to be an electrical expert.  He also is the CEO of a title company based in Southern California called USA National Title.   But read on to learn about what he really is:
In 2017, he sued SDCAN based upon some trumped up conspiracy to defraud him. The plain fact is that we chose not to use his services as an expert because rather than rely upon facts, he obsesses over conspiracies.  In this case, he peddled the unproven rumor that SDG&E conspired with state agencies to cover up the causes of a 2007 wildfire.  Some three years later, he brought a meritless lawsuit against SDCAN  (San Diego Superior Court Case No.: 37-2016-00034128-CU-BC-CTL) premised on yet another wildly false conspiracy theory.   Not surprisingly, the day before the trial, he dropped his all of his charges against SDCAN because our attorney, the outstanding Steven Boehmer of McDougal, Love, Boehmer, Foley, Lyon and Canlas busted through Clark's bluster.  Boehmer made it very clear that he would lose in spectacular fashion and then SDCAN was going after him for malicious prosecution and vexacious litigation.  We didn't pay him a cent to dismiss his case.  Nor should anyone.
Believe Your Own Eyes
But you don't need to believe anything we say, as we often say.   You can read it for yourself.  If you have any interest in using Clark's services we only ask that you note the following:
 He sues lots of people/companies.   In less than seven years,  Clark has brought the following lawsuits, with himself acting as his own attorney  (he is apparently unwilling to accept the truth that he who serves as his own attorney has a fool as a client) in the following California Superior Court cases:  Miller v. Clark, Clark v. Stabile & Moshtael,  USA National v. Robert Cayton, Clark v. General Motors.   He lost all of them.
Just read the transcript of a deposition  that he conducted in March 2018 and you'll get a very good sense of who you'll be dealing with.
Or just review the trial brief that blew his case out of the water and revealed him for who he is.
It won't take but 30 minutes and it may save you weeks or months of your life.   We'll leave it up to you to decide whether he has any expertise that would be helpful to you.  But we offer you this Buyer Beware because you may well get far more than you bargained for…..in the worst way possible.
https://www.sandiegocan.org/wp-content/uploads/2017/12/caution-thumb.jpg
158
190
mshames
https://www.sandiegocan.org/wp-content/uploads/2018/07/Logo4-sm.png
mshames
2018-06-01 11:35:24
2018-09-14 13:27:45
BUYER BEWARE: Ed Clark, Electrical Litigious Unexpert