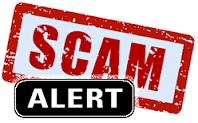 As of December 31, 2017,  free Windows 10 upgrades ended.  This means, if you want Windows 10, you've got to pay.   This has led some consumers to shop for low-cost versions of Windows 10 and scammers have leaped at the opportunity.  Now, we don't necessarily recommend that you use Windows 10.  While it is a decent operating system, it is expensive and is designed to force you to use other Microsoft products.   Before you decide upon purchasing Windows 10, we encourage you to check out alternative operating systems, such as Chrome OS or Linux-based offerings.  But if you've chosen to go with Win 10, a Google or eBay search will lead you to vendors offering Windows 10 for $39 or less but you DON'T want to buy from them for two reasons:
 It's illegal.  Microsoft will likely terminate access to Windows 10 within 180 of your purchase;
 The operating system you purchase may have malware in it that could lead you to having your computer held for ransom.
This should be as far as you want to read.  But we owe it to you inquisitive readers to fully explain the pitfalls of buying highly-discounted Windows 10 from online vendors other than Newegg, Amazon or Microsoft itself.   You really can't afford to buy Windows 10 (or their license key) unless it includes a Certificate of Authenticity.   Legitimate sellers of Windows 10 will send you a copy of the install media, with the key, or add the key to a Microsoft account and provide a digital download link to get the ISO file.
The Root of the Scam:  Many sellers on eBay, Google or other piracy sites are offering an unauthorized use of an OEM license key.  This directly violates the Digital Millennium Copyright Act, which is not just a Federal felony but gives Microsoft the right to revoke the license and render your operating system all-but-dead.   You can awaken one day and find your computer just won't work.   The root of the scam lays with the Multiple Access Keys with Key Management Systems.  Vendors will buy these MAK licenses and then resell them to unsuspecting consumers.  However, a Multiple Access Key (MAK) is only good for 180 days after which it must be reactivated by Microsoft.   When that 180-day timeline materializes, your license de-materializes and you are left with an inoperable operating system.
Worse yet, most all of these vendors are located outside of the USA.  So if you try to get your money back, you'll be up a creek because they'll be outside of US legal jurisdiction.  (By the way, trying to cancel the transaction through your credit-card-issuer may also not work as you purchased an illegal product.)
Malware:   Another problem with buying counterfeit or illegal Win 10 licenses is that the software may hide a trojan horse.  Recently, a new Trojan Horse type of malware has been detected by researchers to display a lockscreen message, pretending to be a legitimate Microsoft Windows screen. The end goal of the virus is to convince victims that they must enter their product key and click OK. The virus also has a customer support number embedded in it, which is 1-888-970-4294. If you have been infected by the Windows Product Key virus, you've got to detect it early and remove it.  Both are not easy to do.   Better to just avoid the problem entirely by not buying these counterfeit products.
License Scam:  The final reason that you should avoid these cheap "knock-off" gray-market Win 10 licenses is that they open the door to the Windows License Scam.   This is a scam in which you receive either a phone call or a pop-up on your screen which tells you that your "Windows license key was expired" .
If you make the mistake of calling that toll free number, the person on the other side of phone will state your computer is seriously in terrible condition and urgently need a Microsoft Windows license renew as your Windows license key was expired.  They'll offer you a "replacement" version of Windows at an inflated price or at a low price.  But you can be sure that this replacement will likely be bundled with malicious software.   Worse yet, they'll offer to have one of their tech experts to remotely access your computer to "fix" the problem.  Once again, if you let someone remotely control and check your computer, that person may put virus or malware into system or hack your system and get some important data and privacy.  Either way, don't trust any words from scam phone message "Windows license key was expired".
https://www.sandiegocan.org/wp-content/uploads/2018/01/scam-yellow.jpg
190
190
mshames
https://www.sandiegocan.org/wp-content/uploads/2018/07/Logo4-sm.png
mshames
2018-03-15 23:14:41
2018-03-15 23:14:41
SCAM ALERT: Windows 10 Product Key Scammers