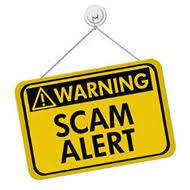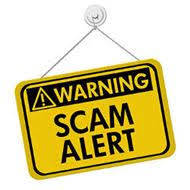 So, you want to pay $500 (or so) for a pair of basketball shoes?  The outspoken promoter LeVar Ball seems to think people will shell out those kinds of bucks.  However,  former pro Shaquille O'Neal isn't having any of that.  "It's overcharging", he says.  And he's not alone.  Other athletes have expressed surprise at the high price for the company's wares — $500 for unproven sneakers is bad enough, but $60 for a t-shirt?  Really?  Sports Illustrated made a pretty good point:
Some have questioned the shoes' origin, pointing how how it is nearly identical to the BrandBlack sneakers (headed by a former Sketchers executive and funded by Sketchers, itself).  Wear Testers, a site dedicated to testing basketball sneakers, reported that the shoes were a "collaboration: between an extension of Brandblack and Big Baller Brand.
Now, in early 2018, these overpriced athletic shoes are getting the thumbs down by angry consumers.  Many have been complaining about Big Baller's bummer customer service.  The result:  Ball got an F rating from the Better Business Bureau, which has zero positive reviews, 45 negative reviews, and an average one-star rating for the sneaker supplier listed here.   Most of the complaints revolve around shipping delays, though a few consumers say that they've been told that their order has shipped weeks ago and still haven't received anything. A couple customers also said that they received the wrong items.  The company was also criticized for not providing timely refunds and poor customer service in general.
LeVar Ball's stupifying response was this gem:  "Better Business Bureau is as outdated as the Yellow Pages," he said, in a text, to ESPN. "Who cares about them? Tell them that Yelp! has replaced the Better Business Bureau. We honestly thought the Better Business Bureau was out of business. The new BBB stands for the Big Baller Brand."
A retailer can be faulted for overpricing their product, not keeping up with demand or even having some customer service glitches.   But when that retailer doesn't even know that the Better Business Bureau exists, then any smart consumer has got to run, as fast as they can from Big Baller, but in a different pair of athletic shoes.
https://www.sandiegocan.org/wp-content/uploads/2018/01/warning-red.png
190
190
mshames
https://www.sandiegocan.org/wp-content/uploads/2018/07/Logo4-sm.png
mshames
2018-01-09 00:19:19
2018-01-09 00:19:19
SCAM ALERT: Big Baller Brand Is A Bummer