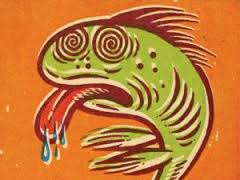 …………and it has nothing to do with how many tuna are in the sea.  It actually has to do with how canned tuna is sold in the U.S.  The U.S. Justice Department filed a criminal case against Bumble Bee Foods for price fixing in 2016 and one year later, the company pleaded guilty.  Not only did it agree to fork over a $25 million fine, but two VPs at Bumble Bee agreed to cooperate with the Feds in an expanding prosecution against other companies.   The original class action complaint was filed in San Diego by Olean Wholesale Grocery Cooperative on Aug. 3, 2015. Dozens of lawsuits over price-fixing by the three biggest packed-seafood companies have since trickled into San Diego Federal Court after being transferred from other courts across the nation.  Plaintiffs include: Affiliated Foods, Harvesters Enterprises, Giant Eagle, Associated Grocers, Albertsons Companies and The Kroger Company.
At about the same time, Walmart filed a large lawsuit against three major tuna companies claiming they conspired to keep tuna prices high, even though tuna supplies had not tightened.  The retail giant laid out in court documents, its evidence of a conspiracy among Bumble Bee, Tri-Union (which makes Chicken of the Sea) and Starkist, which combine to control 80 percent of the U.S. market.  Walmart alleges that for five years, the three companies worked cooperatively to inflate canned tuna prices all the while that wholesale prices of tuna had dropped, along with consumer demand.    In May 2017, Walmart released details of its investigation into tuna price-fixing and it was damning stuff.  Walmart's discoveries along with the Justice Department's criminal plea-bargain with Bumbee Bee executives mean that this case will be accelerating and expanding in 2017.   One of the major findings revealed by Walmart:  the tuna companies all agreed to reduce the size of tuna cans while keeping prices unchanged.   For more details about the litigation, check out this story.
This litigation is huge; a battle between retail giants, the Federal gov't and a tuna industry that has consolidated over the past decade into three major oligopolies.  This case will not end quickly.  But it is safe to assume that the collusion within the industry has stopped and tuna prices on the wholesale market have been dropping because of excess supply.  So you can reasonably expect canned tuna prices to drop over the coming year, even with the on-going litigation.
However, there's a caveat:  part of the reason that U.S. consumer demand for tuna has dropped in recent years is because it does contain mercury, a metal that can have adverse effects on the nervous system and brain function, especially for pregnant women.  For that reason, more consumers are choosing to buy yellowfin or "light" tuna rather than albacore, as they are lower in mercury and not as subject to overfishing.   We don't recommend eating tuna everyday — or even more than three times in a week.   But you don't want to overlook tuna's high-quality protein, selenium and potassium, along with its omega-3 fatty acids and B vitamins.  It is a relatively affordable and healthy source of protein that, fingers crossed, may be dropping in price.
https://www.sandiegocan.org/wp-content/uploads/2014/10/fish-150x150.jpg
150
150
mshames
https://www.sandiegocan.org/wp-content/uploads/2018/07/Logo4-sm.png
mshames
2017-05-27 07:13:12
2017-05-27 07:13:12
Why Canned Tuna Prices Might Start to Drop