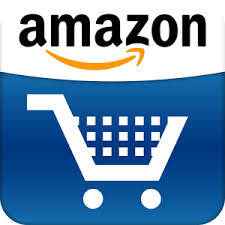 If you're a frequent Amazon shopper, you've probably considered purchasing a Prime membership. It's an option that's worth considering — and not just for that guaranteed two-day shipping. (Though we won't lie: That's a pretty convenient benefit.) A Prime membership also gets you access to free video and music streaming. It gets you free cloud storage for your photos and access to a Kindle library. Plus, it gives you early access to discounts and access to services like Amazon Dash, Prime Pantry, and Amazon Prime Now.
The first "reveal" is that  if you have Amazon Prime, you can  invite up to four family members to enjoy the fast shipping by going to the "Prime Central" page and clicking "Invite a household member."   Another "reveal" about Prime membership is that college students get access to these benefits with Amazon Student, which is basically Amazon Prime for $49 a year, and it comes with a six-month free trial.  (You need to provide a valid college email to sign up for Amazon Student, so don't try to use a four-year-old one.)    Amazon also is nice to Mom's everyday (not just Mother's Day).  Joining Amazon Mom will get you the same benefits as Prime, but it will cost you the same price. However, you get additional benefits such as 20 percent off diapers and wipes. For more helpful shopping tips, read on:
Add-on Add-ons
Amazon offers thousands of useful "add-on" items like lip balm, toilet paper, and USB drives for prices that often beat your local Walmart. The problem is, you need a total order of $25 to qualify for these deals. Our reveal lets you get around this by adding a pre-order item like an unreleased video game or movie to meet the minimum.  Our reveal is that Amazon does not charge you for pre-ordered items until they ship, so if you change your mind later , you can always cancel the pre-order and keep your cheap add-on items.  So the workaround is: Add a preorder item to your cart at the same time.  In this way, Amazon will also automatically ship your add-on items after you place your order, so you won't be waiting until your pre-order ships for your add-on stuff.
Avoid Sales Taxes
Third-party Amazon sellers aren't required to charge sales tax, so you can sometimes avoid it. Our reveal directs you to the many sellers  that don't charge tax.  You can find them by clicking the highlighted "new" or "used" tabs on an item page.  However, not all third-party sellers will choose to hold the sales tax from you, so it's best to go over your cart before checking out.
Prime Isn't Necessarily Cheaper
If you're in a rush to get your purchase, you may be OK with paying a little bit extra to get it the next day or in two days. But when you're ordering items that you don't need right away, make sure that you aren't overpaying just to get a purchase with Prime shipping. An Amazon product page may warn you that the item you're looking at is available at a lower price from a non-Prime seller. It often pays to look at the discount that you can get by buying from a third-party seller. Just be aware of the seller's typical shipping times to avoid disappointments.
Amazon's Best Deals
There are even bigger discounts in its lesser-known outlet store. Amazon Warehouse Deals offer marked down new and used (refurbished) items that could save you a bunch.  Our reveal introduces you to both Amazon Warehouse and Amazon Outlet sections of the website.  They are worth your first look for an item.  Amazon Warehouse offers open-box items, while Amazon Outlet offers deals on new items. When you shop Amazon Warehouse, you'll need to pay attention to the condition of the items you're considering.  And,when it comes to refurbished and open-box items, you should double-check the terms of the warranty before purchasing.
Check out Deals and Coupons
Amazon offers a variety of ways to save. There are Gold Box deals and coupons, plus Amazon's Lightning Deals and Deals of the Day. And that's to say nothing of the promotions and seasonal deals that Amazon offers ahead of the holidays. If you're shopping for an item and haven't already decided on a specific item, it pays to shop around for deals and to look for coupons. Checking Amazon for deals and coupons is a great way to see if there's a way that you can save money on something you're planning to purchase.   You can supercharge your Amazon shopping experience with these browser extensions, so you can track prices, add stuff to your wish list, and browse products more easily.   Or, you can find Amazon promo codes  on shipping, top sellers, and more on sites like Offers.com and RetailMeNot also has a nice list of codes. To redeem a deal, copy and paste the promo code into the gift cards & promotional codes box before finalizing your order.
Leverage Price Fluctuations
Prices on Amazon famously fluctuate. That probably doesn't matter if you're buying toilet paper or a paperback, but if you're planning a big purchase, it matters more. Our reveal is that you can track prices yourself by bookmarking an item or adding it your Amazon wish list or cart. Or, you can automate the task with a price-tracking tool. (Try those from Lootr, Keepa, and CamelCamelCamel.) You can use them to research how the price of an item has changed over time. And they can also send you a notification when Amazon's price for an item drops.
Amazon's price matching policies for TVs and phones allows you to get a refund for the difference between the new price you saw and the price you paid. To get your money back for the difference on a TV or phone, Amazon requires you to contact its customer service by phone or chat 14 days after shipping. If you don't have time to talk to someone, you can also email Amazon for a response and refund information within 24 hours.
Amazon's Trade-in program Rocks
If you need some extra cash for whatever it is you're watching on Amazon, then our reveal is to make sure to take advantage of the platform's trade-in program. As of a recent policy change, Amazon now offers instant gift cards to customers who trade in their used video games, laptops, and books. Trading in your old books or games is a great way to declutter your apartment or house. And it's also a pretty efficient way to get some extra cash to buy the next book or the next game in the series (or just to turn unwanted items into credit for practical things like pantry staples and household essentials.)  You could use a trade-in program like Gazelle to get some money for your old tablet or phone, but you get a lot more value if you trade it in to Amazon for an Amazon Gift Card. For example, you can trade in your old iPhone 5 for $75 on Gazelle or get yourself $225 in Amazon credit. Amazon even takes other stuff like DVDs, CDs, textbooks, and video games.
Compare Prices Internationally
Amazon's prime directive was selling books cheap;  it's how they got started.   However, .often textbooks can be overpriced. Our reveal is to compare prices on Amazon's international websites to find a better deal on the books you need. Amazon's main website is a great place to buy your expensive college textbooks, but what you might not know is that Amazon's websites in other countries like France usually have the books you need for cheaper. You can even use Cheap River to see a book's prices across the world and find the best deal, making that $225 biochemistry book $98. (International editions of U.S. textbooks are usually in English, but sometimes things like page numbers and chapter questions can be different.)
Know what Amazon's "Guaranteed Delivery" dates get you
Amazon Prime subscriptions come with guaranteed delivery dates. And sometimes, you're really depending on getting a package in two days, or even the next day. The unfortunate truth is packages get delayed and this leads to our next reveal:a shipment delay may entitle you to a shipping refund or an extra month of Prime membership if you call or email Amazon to report the delay. Amazon's customer service representatives can offer an extra month of Prime. They can also expedite an order that hasn't shipped yet. Or they can dispatch a replacement order for a shipment that's been dispatched but delayed en route.  So if Amazon doesn't hit this day for any reason, you can contact customer service to get a refund on your shipping costs or a one-month extension to your Amazon Prime membership.   Warning: You only get a refund on shipping costs if you're not an Amazon Prime member, because two-day shipping is free with Amazon Prime. Guaranteed delivery items also need to be shipped to an eligible address, so make sure the package came to your house before filing a claim.  If that package from Amazon is stolen, just customer service and they'll likely provide replacement order for your lost stuff or issue a refund to your credit card.
https://www.sandiegocan.org/wp-content/uploads/2013/05/dollars-150x150.jpg
150
150
mshames
https://www.sandiegocan.org/wp-content/uploads/2018/07/Logo4-sm.png
mshames
2016-12-18 21:58:26
2016-12-18 21:58:26
Amazon Shopping Tips Revealed