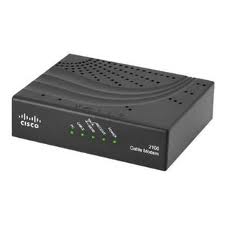 One of the many reasons to resent Cable TV companies is the ridiculous rental charge they impose for the pay TV set-top box. You need that set-top-box that connects the cable to your television, yet cable companies won't let you buy the darned thing. You're forced to rent it, paying that monthly fee for years on end, shelling out far more than that box is really worth. But that might change. Ninety-nine percent of pay-TV subscribers currently lease set-top boxes from their cable, satellite or telecommunications provider, paying an average of $231 a year for the privilege, according to a recent analysis. The collective tab is $20 billion annually in rental fees. In a recent study, 84% of consumers felt their cable bill was too high. What they may not realize is that every bill includes an add-on fee for their set-top boxes. We keep paying these charges even after the cost of the box has been recovered because we have no meaningful alternative.
However, the days of the pay-TV set-top box may be numbered. If an FCC proposal is adopted at the end of September, pay-TV providers would be required to make free apps that consumers can use. Third-party developers could still work with pay-TV providers for apps and devices, too. If adopted, these consumer-first rules would pave the way for a competitive marketplace for new devices that enhance the TV-watching experience, according to FCC Chairman Tom Wheeler on the FCC website. "Bottom line: consumers will no longer have to rent a set-top box just to watch the programming they already pay for."
The concept is that apps will deliver all linear and on-demand programming available through standard set-top boxes. Using the apps, consumers will be able to search pay-TV content and content found on other Net TV services such as Netflix and Hulu.Large pay-TV companies such as AT&T, Comcast and Verizon will have two years to provide new apps, according to Wheeler.  The handful of remaining medium-sized pay-TV companies will have an additional two years to comply, while smallest companies will be exempt.
Under the FCC's proposal, providers would be required to develop apps for any device that sold at least 5 million units in the previous year, a senior FCC official said during a press call today. The providers will have control over how the apps work, and how they display and store content. But the FCC will require that the apps provide a comparable experience to viewing TV through a cable box, at least so long as customers are viewing from home. The rules will differ for satellite television providers, which can't necessarily avoid requiring some sort of set-top-box box, but satellite providers will also be required to offer apps. Large providers would have two years to comply with the new regulations, and smaller providers would have four.
The agency is following instructions from Congress, which in 2014 asked the FCC to increase set-top box competition. Collectively, consumers spend about $20 billion annually on equipment leasing charges for set-top boxes, each paying, on average, $231 each year, Wheeler says. (The agency and the industry still refers to the devices as set-top boxes even though popular flat-panel TVs no longer have the depth to rest the boxes on.)
Consumer groups, tech companies and software developers supported the proposal. However, pay TV providers argued that the FCC's original intention would be "unnecessary and unworkable," as AT&T and the National Cable & Telecommunications Association contend in a letter earlier this week with the agency. That's because programmers, which license content for broadcast, would lose control of the content they had the rights, too. And pay-TV companies voiced concerns about the privacy of their subscribers' data.
Wheeler's op-ed piece outlining how his proposal will give consumers more options to access pay-TV content https://t.co/dAR3Vr1MaH#UnlocktheBox
But don't start getting ready to jettison that cable set-top box just yet. There's little doubt that cable providers will fight this proposal in the courts. This is the latest in a string of plans hatched by the FCC to rein in the telecommunications industry, including the agency's net neutrality rules and new regulations on how much telcos can charge for phone calls made from prisons. The telco industry is currently fighting the the FCC's net neutrality regulations, and has already defeated the agency's attempt to stop states from banning municipal Internet service. With $20 billion a year in rental fees on the line, the cable companies have too much to lose. So they will go to court to delay, if not defeat, this impending rule change.
In the meantime, we urge savvy consumers to consider cutting the cable cord completely and getting content via the Internet.  We give you all the details you need at our Cut Your Cable Bills In Half article.  More and more consumers are jumping onto the cable-free option. The Associated Press reports that lately, an increasing number of shoppers have been choosing Internet streaming of TV shows and movies, either on their computers or through mobile devices such as cell phones or tablets. Subscriptions to online sites like Hulu, Netflix and Amazon are climbing, eliminating the need for traditional viewing habits that require the viewer to follow network schedules and sit through commercials.