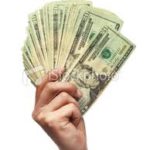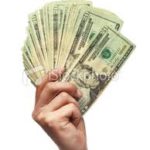 Not every cash-back credit card is equal.  In fact, Consumer Reports recently confirmed what most of us suspected;  between the best cash-back credit card and the worst that consumers would be likely to choose, the difference can be as much as $900 in how much cash you receive over the first three years that a card is being used.   So how to weed out the crappy cash-back cards and find the choicest ones?    There are a few strategies to find the best cash-back cards that we recommend. But first, there are a few gotchas about which you need to be alerted:
Annual fee. Does the card come with an annual fee? Many rewards cards do not charge annual fees, but some do. If a rewards card comes with annual fee, will you be able to spend enough and earn enough rewards in a year to offset the annual fee?
Rate of rewards. How quickly can you earn rewards with the card? Will you earn one rewards point or mile for every dollar you spend with the card? Or will you earn two rewards points or miles for every dollar that you spend?
Time Period.   How quickly can earn money back with a cash-back card?  Do you earn 1 percent or 2 percent cash back with every purchase you make with the card?  How quickly can you cash in your rewards dollars, miles or points? Do you need to reach 5,000 or 10,000 or 25,000 rewards points or miles? Can you snap up that cash-back reward at $25 or $50?
Your spending habits. Do you charge a lot or a little with your credit cards? How long will it take you to charge your way to a reward?
Your first stop on the journey to finding your best cash-back card should be Consumer Reports' 'Credit Card Comparison Tool'.   It allows you to input some of the ways you use your cards to help you find the best one.
Consumer Reports suggests the best overall card is the  American Express Blue Cash Preferred card, which pays back the most—6 percent on the first $6,000 in groceries each year, 3 percent on gas, and 1 percent on all other purchases. The total cash you would get would be $547 in the first year of card ownership and $1,340 in the first three years. Note that the card charges a $75 annual fee (any fees are accounted for in our calculations).  The three runner-ups provide $1,207 over the first three years. The Citi Double Cash Card and the Fidelity Rewards Visa Signature, each pay 2 percent. The Discover it Miles card pays 1.5 percent on all purchases and offers a generous first year bonus. None charge an annual fee. Nerdwallet's analysis largely supports Consumer Reports' finding.
Another good one for general consumer use is the Costco Anywhere card from Citi.  This Visa card "rewards" you 3% on gas, 2% on restaurants and travel and 1% elsewhere.  It's true that, for each of those categories, you can find slightly stronger rewards rates with some other cards  but we still recommend this one because this card's rewards are so well-rounded. And, with a Costco membership, there's no annual fee.   Both of these cards come with attractive benefits such as car rental loss and damage insurance, travel assistance, extended warranty service and purchase protection.
The Consumer Reports calculator is the best one we've seen on the Net.   If they maintain it well, it can be a very valuable tool.  Other websites offer similar credit card selection advice. Check out nerdwallet.com,  creditcard.com and bankrate.com offer some useful insights into the best cash-back cards for you.
As for rewards, travel or affinity credit cards, we strongly discourage use of them.  With the exception of some travel-mileage cards offered by Southwest,  we find most rewards cards to be unrewarding.   Kiplinger recommends the Barclay World Master Card, touting its 40,000 miles if you spend $1000 in the first three months. However, 40,000 miles doesn't buy you what it used to buy you and many airlines are getting stingier with their travel rewards programs.   It also has no foreign transaction fee and includes travel insurance.    Ultimately, the savvy and diligent consumer can make some of these rewards cards work to their favor. But it takes a lot of work/research.   For most consumers, rewards cards will prove to be disappointing.
https://www.sandiegocan.org/wp-content/uploads/2015/12/creditcards.jpg
152
152
mshames
https://www.sandiegocan.org/wp-content/uploads/2018/07/Logo4-sm.png
mshames
2016-08-02 16:54:15
2016-08-02 16:54:15
Finding the Choicest Cash-Back Credit Card