We aren't shy about our distain for LinkedIn.  And we aren't alone; there's an entire cottage industry of LinkedIn-loathers.  For the sixth year in a row, Americans say they dislike social media companies more than most other industries, including banks, discount stores and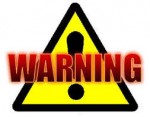 cellphone companies, according to a survey of 5,400 customers released by the American Customer Satisfaction Index. Indeed, social media firms rank in the bottom one-third of the more than 40 industries the index measures, with a customer satisfaction score of just 74 out of 100 and, no surprise, LinkedIn gets the worst marks in the survey.  Their unwanted connection requests (frequently coming from ex-spouses and past enemies) are embarrassing and unwanted.   Spammy and useless updates also ranks high on the haters' list, as does its poor customer service and difficulties to use.   There is NO privacy on LinkedIn at all — worst of which is its policy that lets you see who's checked out your profile.    They play fast and loose with members' identity, prompting some businesses to block email address if LinkedIn solicitations didn't stop.  They nickel-and-dime member at every turn, on top of charging $40 a month for a useful set of networking tools.  Oh yeah, and then there's the matter of LinkedIn leaking 100 million members' email addresses and passwords, which led to hacks of some high-profile Twitter accounts.
How does LinkedIn get away with all of this abuse?  Money!  LinkedIn is projected to earn over $1 billion this year. An article published on TheVerge.com explains that its revenues come from recruiters, who pay to get full access to your profile and send you messages, and salespeople, who pay to send messages to leads. The group of people who value using LinkedIn seems to be concentrated almost entirely in those two groups.   The bottom line:  LinkedIn members have been duped into becoming prey for salespeople. (Recruiters are salespeople who sell jobs to people.) It was never about person-to-person career networking.
Now there's yet ANOTHER reason to dislike LinkedIn.   Microsoft announced that it's forking out $26.2 billion forth this company.
Nevermind that LinkedIn paid $13 million in a class action lawsuit and another lawsuit charges LinkedIn with impersonating its members to recruit non-members.  Microsoft doesn't just want LinkedIn's money; it wants its data.  LinkedIn's demographics are extremely attractive to marketers; most are employed in high-paying careers, and are in their prime buying age range. Microsoft can put the deep data that members post on their profiles to work. LinkedIn was founded in 2003, a year before Facebook. It is by far the largest work-related networking site with over 433 million members, a quarter of whom log in at least monthly.
If you are concerned about what Microsoft might do with (or to) LinkedIn, it's not the only game in career networking. Here are several such sites,  some of which are offered by Bob Rankin:
AngelList:  Known primarily as platform for startups, AngelList can connect you with thousands of startups seeking your skills and talent. As a whole, the site is extremely efficient, easy to use and secure.
XING: was founded in 2006, and has a small but sterling reputation. It's much more community-oriented than LinkedIn, offering features that will be familiar to Facebook members. Form a group, host an event, start a discussion, help people help each other – that's what social networking is supposed to be, and Xing hasn't lost that vision. However, it gets most of its traffic from Europe (primarily German-speaking countries) and is better suited if you are looking for jobs outside of the U.S.
Beyond: is a job-search and career-networking site that claims over 50 million members. Here you can find your "talent community," e. g., "healthcare professionals," and network with your peers. You can also search job postings, toss your resume' into the pot, and commiserate publicly or privately with others in your kind of horrible, bad, no-good job.
Opprtunity.com is a very good substitute for LinkedIn. It claims to use scientific methodology to match professionals together based on a real possibility of engaging in business. Its matching algorithm looks at a variety of data points including location, industry types, skill sets etc. in order to bring people together.  Sort of like eHarmony/Match, but largely geared for professionals who are looking for sales leads, job candidates, job opportunities and much more. Think of it as a tool that connects you to the people of value who you do not already know.
YouJoin: lets you add multimedia to your professional profile, hopefully making it more eye-catching to potential employers. YouJoin also offers "Semi-Public" profiles; only viewers who have a PIN you provide can view everything about you, the rest see only what you want them to see.
Viadeo:  lets members build relationships with new contacts, maintain a list of business partners, stay in touch and create business opportunities.   However, it is headquartered in France with a large portion of its members based in France, as well as India.
Zerply: is for media and entertainment professionals, including engineers and managers from the film, game, and virtual reality sectors. Here they can network with each other to find projects or people to work on them. Zerply is "by invitation only;" you can apply for membership, but someone will decide whether you get a free membership (for qualified industry members), a paid membership (for those who make money off qualified industry members), or no membership.
EFactor: has only 1.9 million members, who are supposed to be entrepreneurs intensely interested in growing their businesses and networking with like-minded go-getters. But registration is free, so you will see some prank profiles. EFactor offers public and private messaging, searchable profiles, and other social network features.
Twylah rides on the power of Twitter and it is a solid option if you are looking to increase your presence on Twitter through brand pages. It allows users to create Twitter brand pages, which can highlight your presence beyond the popular microblogging site. By using Twylah, you can determine your true brand identity and how your brand pages are doing with your audience.  Another important feature of Twylah is that it allows page optimization to boost up the visibility to produce traffic from the search engines. Twylah also gives its users the ability to run a page on his/her own domain. This basically gives you another choice for a website while promoting your brand pages via the Twitter account as well.
NetParty is basically a social network for young professionals from around the globe. Currently, there are around 200,000 members who have joined NetParty and it is growing on a daily basis. If LinkedIn is a bit too formal and boring for you, it is the perfect place for you to expand your professional network while having fun.   The company has many branches throughout North America and Europe and basically sets up high-end parties for its members, so that young professionals can meet each other in a more relaxed setting.
Another professional networking site, believe it or not, is Facebook.  In fact, Facebook may well be the largest competitor to LinkedIn simply because of its scale — it boasts 4 times more members than LinkedIn.  BranchOut is a Facebook app which allows the users to create a professional profile that includes their education and work experience.  While it resembles LinkedIn, recruiting and job hunting is achieved through Facebook connections, which means no awkward introductions and the ability to tap into any company.
Some entrepreneurs also gravitate towards MeetUp, which connects groups of people with shared interests plan meetings and form offline clubs in local communities around the world. It can be used for professional interests, not just personal interests.  The main feature of Meetup are events. You can see upcoming events and attend the ones you think are suitable to meet up with other people like yourselves in a real life setting.
One warning, direct from Bob Rankin; don't use Elixio!  Rankin warns that its application form collects only basic data that is of interest to direct marketers: name, occupation, title, mailing address, email address, phone number. It does not ask for any details about your career, not even how long you've held your present job. And wait… it turns out anyone can get instant access, by filling out the form with bogus data. Elixio doesn't even verify your email address or check to see if any of the credentials you supply are valid.  He believes a large percentage of the 10 million members they claim are either bogus or inactive.
https://www.sandiegocan.org/wp-content/uploads/2016/07/LinkedIn.jpg
152
152
mshames
https://www.sandiegocan.org/wp-content/uploads/2018/07/Logo4-sm.png
mshames
2016-07-13 17:29:53
2016-07-13 17:29:53
Why We Hate LinkedIn