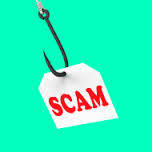 How can the Internet scammers turn a freelance writing into a scam?  Check out Writing-Jobs.net if you need an example.  Writing Jobs Online is a platform for freelance writers(or even anybody with no experience) to make money from writing. The site claims to be partners with Big companies like FOX, CNN, BBC NEWS, YAHOO and a bunch more……although it is ambiguous enough that they can plausibly deny any association with these well known sites.  If join their membership, they claim that you will get full access to different writing job offers within their members area.  But it's a scam. And it isn't alone;there's everyonecanmakemoneyonline.com,realwritingjobs.com,paidonlinewritingjobs.com and a host of other similar ones whose names change frequently.  Many of these slick websites ask for the "low price" of $27 EVERY MONTH for what appears to be a "program" that "guarantees"writing jobs.  This is a textbook version of the numerous other infoscams that have infected the Web over the last five years.
So, should you spend the $27 each month (or $324 annually?) for this kind of writing job-finding service?   We recommend not, for the following reasons:
There's a reason this sales pitch is slick — they spend a lot of marketing money to get it to you.   Who is paying for that?  You are.   And, like many scammers, they are using Clickbank to sell their e-book so don't assume you'll get a refund.  "Rock solid guarantee"…..don't bet on it.   The scammers bet on the fact that most consumers won't seek refunds until after the 60-day period expires.   In fact, they count on it.
If you look for a review of the product, you are deluged with lots of fake review or "scam" sites that simply direct you to the main sales site or offer some officious pablum talking about how the product is highly rated or recommended.   The marketers for this service pay a lucrative commission for any referrals they generate.   So these "affiliate marketers" create create fake review sites which effectively thwart any customer who is looking for real reviews.   It is also a tactic to obscure any customers who have posted complaints or alerts about fraudulent claims.  This affiliate marketing trick makes it very difficult for consumers to detect this and other such scams,  As one persevering blogger has noted, scam artists rely upon these fraudulent reviewers to be using tags like:  "does it work?", "is it a scam?" or "verified review" to suck unsuspecting consumers into this fraud.    In the case of the Writers-Jobs, they are offering affiliate marketers  $44 for every new customer they find.
Writers-Jobs.net advertises that it's creator is Glen Anderson.   Who is Glen Anderson?  They offer no qualifications or credentials about the author.   If the creator of an online service won't agree to be identified, it tells you something about the credibility of the "system";  there is none.  We checked into Mr. Anderson — who probably doesn't exist.  But curiously, a marketer named Glen Anderson is attributed to  GamingJobs.com and Photography-jobs.net websites. They are virtually identical to his other scam.  Seriously, if you look at each of the three websites, they are almost identical.  Of course, none of them offer any credentials of the alleged Mr. Anderson.
To buy the Writers-Job deal, you are required to use Clickbank.   This Internet payment gateway has generated a number of complaints about difficulties in securing refunds and getting responses. It is unregulated and known to serve unscrupulous businesses.  It is akin to going into the wrong bar in a bad neighborhood;  they may serve the same booze but you'd not want to hang with the other patrons.   RealWritingJobs is running a recurring billing scheme. In this common online ploy, a company uses a trial period to induce consumers to provide their credit card numbers. Once the trial period ends, cards are automatically billed for membership and other fees on a recurring basis (like RealWritingJobs, companies typically bury this info in their Terms and Conditions, where eager or careless consumers can easily miss it). Although consumers are promised they can cancel during the trial period, they discover that they can't get through to the toll-free number provided–or, if they do get through, they can't speak to a live person, but can only leave voicemail messages that are never responded to.
You may be opening a Pandora's Box by signing up with these scammers deals.   When you sign up for an offer or trial that requires you to provide credit card information: third party billing scams, in which the company with the offer or trial turns your credit information over to an Internet marketer, which then signs you up for memberships you didn't ask for, resulting in surprise charges on your credit card. (If you're a cell phone user–and who isn't–you may be familiar with this as "cramming.") And indeed, according to RealWritingJobs' Privacy Policy (which  few people who sign up with it bother to check), "We may use the personal information that you supply to us and we may work with other third party businesses to bring selected retail opportunities to our members via email. These businesses may include providers of direct marketing services and applications, including lookup and reference, data enhancement, suppression and validation and email marketing." At the very least, signing up with RealWritingJobs is likely to bring you an explosion of spam.
Perhaps most importantly, there is an abundance of free or low-cost sites for writers looking for freelance jobs.   To find freelance writing jobs, you don't need the help of writing-jobs.net.  One easy approach is to hop onto Google and type in the search term "Freelancing writing Jobs". There are tons of jobs offers that will appear. Just scroll through and see what seems to be suitable for you. Some great websites that with good reputations are Upwork & Guest Blog Posts.  Others include:
BloggingPro Job Board: Offers mostly copywriting jobs (you can search postings by category). Whether you're into health and fitness, pets, writing code or what have you, you'll find a steady stream of employers looking for blog writers versed in these and many other subjects.
A Fine Parent is a parenting site that pays $100 per post, and you can earn bonuses for popular posts. Check out the guidelines and keep in mind that it only accept pitches once a month.
Freelance Writing Gigs:  This site increases your chances of finding a decent gig by consolidating writing job posts from Craigslist boards all across the country, allowing you to locate online writing gigs you might never see if you were only browsing your local board. That said, Craigslist is still Craigslist (see below) . This site tries to exclude any posts that look like scams, you've still got to vet each listing carefully.
MediaBistro: The freelance section of the site contains a wide range of jobs from industries like TV, PR/marketing, magazine and book publishing and social media.
All Indie Writers:  Focuses on available job listings for blogging gigs, creative writing or eBook writing.
Morning Coffee Newsletter: This provides a nice compendium of freelance writing and editing jobs of all shapes and sizes from around the Web with competitive pay rates.
ProBlogger Job Board: From Darren Rowse of ProBlogger, an authority site on blogging,  jobs listed here are from serious employers who have an idea what good writing is really worth. Plus, given ProBlogger's high profile in the blogosphere, you can often find jobs posted by some big-time blogs here.
150 Markets That Pay Freelance Writers 10 Cents Per Word: For $5.99, this book offers a compilation of contact information and guidelines for 50 magazines, newspapers, websites and e-zines that accept freelance pieces, so whatever your specialty, you're bound to find something that appeals to you.
Many freelance writers use Craigslist but this, too, is a problematic source of writing jobs.   Craigslist is chock full of many fake job ads.  Any writer trying to break into freelance writing has surely seen questionable job advertisements on Craigslist. Scams are frequent, and it's tedious to sift through all the information to locate the legitimate work opportunities. Sometimes you can almost immediately judge if an ad is a scam by the headline: if it sounds too good to be true, then it probably is. I never reply to ads with hyperbole. Consider these tips to judge if an ad is a potential scam:
Don't pay to work.   If you accept a job, you should expect to be paid for it.   Legitimate directories will not charge freelancers to access jobs on their site. Although, there are a few membership sites that offer additional benefits that are useful to the freelancer if they choose to take part in them. But, even sites that offer membership opportunities will still allow freelancers to sign up for free access.
Keep Payment Periods Short.  Be skeptical of once-a-month payments. Most legitimate employers will agree to pay you weekly or on a per-milestone basis, to create trust and show that they are reliable. Remember that committing to a job with long payment periods means you might end up chasing your salary for multiple projects. That can be an expensive investment in an unreliable or fraudulent company.
Experience is always needed.  Any writing professional knows that true clients or providers will not post related claims of this nature. They often provide detailed information about the type of experience you should have. "No experience needed" should be avoided as some sites want to collect personal information of unsuspecting freelancers to use for their own gain.
Do your due-diligence.  Conduct a web search of the company's name to learn from other writers who have experience with the business. A legit company will have a professional web presence and it will be easy to find more information about the business. Try the Better Business Bureau or consumer protection blogs (like Sandiegocan.org) If the employer is an individual, insist on talking over the phone or meeting in a public place before agreeing to take a job.
Think about your privacy.  Don't respond to ads that require you to provide detailed personal information upfront. Until you can verify the existence, credibility, and reputation of the employer, he or she should not demand you to e-mail your photo, driver's license, Social Security number, or address. Never to e-mail your full resume unless the ad reveals the identity of the employer.
Percentage of profit offers are highly questionable. Usually, a "start-up company" approaches you and asks you to do some work. They can't afford to pay you now, but promise you will be richly rewarded once the start-up takes off.  Be very careful with such offers — in all likelihood, you won't see a dime for your work.  At a minimum, demand a contract.
Avoid "writing on spec" offers.  Run from companies that ask you to submit writing samples on specific topics before a "fast-approaching deadline". The job applicants then hear nothing back after sending in their time-consuming work. Most likely, the Craigslist poster is receiving hundreds of free, well-written articles this way.  Honest employers usually request an existing general writing samples, free of deadlines.
Demand detailed information.  A red flag to avoid is the lack of detailed information in a job ad. An ad for a real position will touch on what kind of writing the employer is looking for, pay scale, and level of experience. Before starting any work, it's imperative to know how and when the employer plans to make payments and what he or she expects from the writer.
Does the pay sound too good to be true? It probably is. Ads promising unreasonably lofty incomes for a small amount of writing are usually scams. Look for positions with pay rates that are consistent with industry averages. If you're promised thousands of dollars per day/week/possibly even per month, tread lightly. Sure, there are freelance writing jobs in which writers bill thousands per month, but these opportunities are more likely to come through networking and contacts, rather then through a random, anonymous posting. You should never expect to make $1000 a week from writing product reviews or how-to articles.
Note the tone and grammar of freelance ad.   Professionals are more likely to use correct sentence structure, proper punctuation, and appropriate capitalization. If the posting is in all caps, is hardly readable, or is written in a rude tone, be wary. Remembering these tips during a job search will reduce the risk of becoming involved with a scam operation. Trust your instincts and past experiences. When an ad doesn't sound right, look right, or feel right, perhaps the best action is to scroll on by and look for a more promising job opportunity.
Contest fake contests.  While there are many legitimate writing contests, some contests are not on the up and up. Be careful of contests that require you to sign over your intellectual property rights when you enter.
https://www.sandiegocan.org/wp-content/uploads/2015/03/scam-1.jpg
150
155
mshames
https://www.sandiegocan.org/wp-content/uploads/2018/07/Logo4-sm.png
mshames
2016-05-17 04:57:45
2016-05-17 04:57:45
SCAM ALERT: Online Writing Jobs That Are Con-Jobs