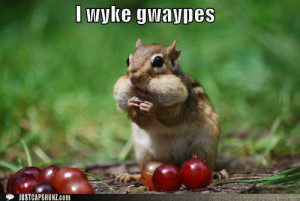 "Help!", you scream silently to yourself.  You've just been to a wine store/Costco/wine bar and tried a few wines.  They are all quite lovely but now you have to decide whether the price asked for that wine is reasonable.  (It doesn't help that you might be feeling a bit of a wine buzz and don't trust your honed consumer instincts).  What do you do?  We can help.  Here are some of the questions you want to ask about that wine to determine whether it is a good wine value.  Moreover, we have some suggestions for great value wines (under $20 but that taste like wines twice that price).   First a quick discussion about the economics of winemaking:
So why do expensive wines cost more and what are we paying for in the wine? Well, we decided to make a little chart to illustrate what you're paying for when you buy cheap vs. expensive wine.

Our friends at Wine Folly created an excellent graphic that says it all.  Cheap wines generally aren't aged in oak, are a blend of different grapes and have "residual sugar" added enhance richness of the flavor.   Your can tell whether residual sugar was added because on first taste you will sense sweetness on the tip of your tongue.  It is followed by a residual oily sensation on the middle back of your tongue (similar to how your mouth feels after drinking soda).  Then you'll taste the predominantly fruit-forward taste profile.
More expensive wines are limited productions, aged longer in barrels, made from better grapes AND generally come from a specific region.  So the quality of the grapes aren't "guaranteed" if they are blends of different regions.  There are certain regions where the cost of grapes (such as Napa Valley) is such that the business will take a loss if they offer their wines for any less than a high price.   However, value wines are grown in Napa, Bordeaux, Barossa, Sonoma and other "high profile" regions.  So keep reading.
WHAT IS THE VARIETAL?
Everyone talks about the Big 6 wines:  Cabernet, Chardonnay, Zinfandel, Sauvignon Blanc Pinot Noir and Merlot.   They are wonderful grapes that, in the hands of a talented winemaker, can become wonderful wine.  But there are over 10,000 types of wine grapes cultivated throughout the world.  So there's no shortage of unusual wines for which people generally pay less than the Big 6.  Try lesser-known grape varieties that haven't quite made their way into the spotlight. Often these varietals offer great value. A few examples include Malbec, Sangiovese, Syrah, Carménère, Cabernet Franc, Primitivo, and Tannat.
WHAT IS THE REGION?
Wines from the U.S. and France can be expensive, as a general rule.  Although we've found some lovely values produced in Washington, Arizona and even Idaho!  Spain, Argentina, Chile and Portugal produce much excellent wine but they don't have the same prestige (or economic status) as countries like France and the United States.  Australia also produces some excellent value wines — that don't have yellow kangaroos on their labels.
WHO IS THE WINERY?
There are probably somewhere north of 200,000 different wineries in the world.    There are over 4,000 in the United States alone.  It is easy to get quite overwhelmed by the names/identities.  But some of the large producers of wine produce kick-ass excellent wine but in quantities that allow them to produce sub-$20 wines.  These wine makers include:  Columbia Crest, Chateau St. Michelle, Beringer, Jacob's Creek, Penfolds, Louis Latour (a negociant who collects and sells wines made by other wineries) and Concha Y Toro.  The winemakers at these large wineries have mastered large-volume production techniques but they often also really know how to make great wine.   When allowed to show-off their winemaking skills, they produce some killer good values.   We've found some smaller wineries that produce consistent values that have enabled their wineries to develop a loyal following.  Some of the really good value wines we've found include:
Louis Martini Sonoma Cabernet
Milbrandt Traditions Cabernet or Merlot
Benziger Family Merlot
Kirkland Signature Series Cabernet Mountain Cuvee or Stags Leap  (slight more expensive, but a great splurge)
Concha y Toro Carmenere
H3 Merlot and most Columbia Crest Grand Estate varietals
Jacob's Creek Double Barrel Shiraz and the Mondavi Bourbon Barrel-Aged Cabernet
Marques de Caceres Rioja
Harken Barrel Fermented Chardonnay
Chateau Ste Michelle Chardonay
Wente Riva Ranch Chardonnay
Carmenet Reserve Chardonnay
Louis Latour Grand Ardeche Chardonnay
WHO IS THE MERCHANT SELLING THE WINES?
We urge caution about who you buy your wine from.   Small winebars, private wine tastings and wine websites often have high mark-ups on little known boutique wines.  We recommend your local wine discount wine shop, a few well-established Internet retailers and Costco.    Costco is among the largest wine buyer on the planet  and certainly the largest in the U.S— it buys massive amounts of wines.    Their prices are highly competitive, usually ranging between 10%-20% lower than any other wine discounter.    According to the ReverseWineSnob,  Costco's average margin (per their financial filings) is about 12%. Costco has stated that the highest margin they will take on a non-Costco brand is 13% and they strive to keep it closer to 10%. On private label (Kirkland Signature) items they will go up to 15% margin but of course the price is still lower than other brands because they cut out the middle man.
The other advantage offered by Costco is that its buyers know their wine.    Amongst their best values are the Kirkland-brand Signature wines.   With these wines, Kirkland has negotiated with a quality wine maker for excellent quality varietals using the Kirkland label.   We've found their Cabernets and Bordeaux-style wines to be excellent values.   Consumer Reports rated the Kirkland Sonoma Chardonnay a Best Buy.   And even better,there's a wonderful wine blog that focuses entirely on rating wines sold at Costco.   It is a gem of a site and I highly recommend it.   (disclosure: we are a contributing reviewer on the CostoWineBlog site)  Review this site before heading off to Costco (or download the mobile app on your phone) and you are fully prepared for a great value wine hunt in Costco's spacious aisles.    Just recently we found a 2010 Château Petit-Freylon Cuvée Sarah bordeaux at Costco selling for about $6 per bottle.  It is a good basic Bordeaux offering good fruit, some complexity, terroir and relaxed tannins that would complement just about any dinner.   Grab it if you find it.
The other expert upon whom you can rely is a local wine discount shop.   In San Diego, we found and rely upon the San Diego Wine Co.    They have weekly tastings where, for about $10,  we can try their wines and figure out which ones resonate with my particular palate.   Further, they have some very knowledgeable owners who have developed their inventory based upon their own wine evaluation skills and knowing what their customers like.    More often than not, if we describe to them what we like, they'll point us in the right direction.   Most every urban area has similar stores.   Wine Exchange in Orange County is particularly good.   We like Los Angeles'Winehouse store on Cotner Ave for its tastings and selection.   The Bay Area has K&L Wines and JJ Buckley,  both of which are very good purveyors.   Spending some time getting to know the owners and/or salesfolk at these establishments will make value wine hunting so much more rewarding and successful.
These discount wine stores also give you access to wine closeouts.   In the crazily-priced upper-tier wine markets,  the wineries often can't sell their stock at the lofty price point they'd hoped for.    So they will often dump excess inventory through the wine discounters — selling their $40 bottles at a fraction of that original price.  I've landed some very nicely crafted wines through these "inventory dumps" or through "wine divorces" which are when a winery and wine distributor terminate their business relationship  (usually because the wine isn't selling at the price that the winery demands) and the distributor dumps this "breakup" wine onto the market to reduce their warehouse inventories.    The downside is that these are one-time buys that will likely not be available in the future.    But still,  it's a nice way to add some higher priced wines to your collection while staying true to your 10-15 buck cut-off.
https://www.sandiegocan.org/wp-content/uploads/2013/10/funny-captions-i-wyke-gwaypes-150x150.jpg
150
150
mshames
https://www.sandiegocan.org/wp-content/uploads/2018/07/Logo4-sm.png
mshames
2016-04-26 19:39:30
2016-04-26 19:39:30
How to Find Great Value Wines