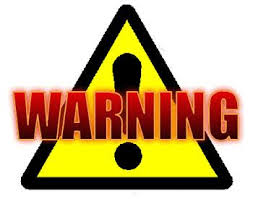 Survey websites are effectively "research recruitment" companies that provides consumers with opportunities to fill out surveys.  The surveys are sourced from the various companies and businesses who post research and market studies on the site in an effort to gain more knowledge about their target consumers.   Survey takers are eligible to earn cash, bonuses, free items and other rewards.   Here's the catch:  survey companies often hold themselves out as "get rich quick" schemes and they are decidedly not!  Moreover, they are heavily marketed through "fake review" sites frequently used by affiliate marketers. Worse yet, not only is the compensation for these surveys not particularly lucrative but most people who sign up for these survey websites find themselves overwhelmed by spam.   That's right;  most of the "surveys" that are delivered to survey takers are actually  advertisements and unwanted newsletters, not surveys.
Are these survey websites scams?   Technically not, as they do offer some marginal opportunities for income.  However, they walk a fraudulent fine line when they hold themselves out as lucrative income generators.   For example,  consider "Take Surveys For Cash".  It's alleged creator claims to have made over a quarter of a million dollars from taking surveys.   Both of these claims are dubious;  Jason White doesn't exist and the money he claims to earned is pure fiction.   So we call this a scam.   This marketer tries to protect itself with the following grayed-so-you-miss-it "disclaimer":
Essentially, they guarantee nothing.  To its further discredit,  Take Surveys For Cash demands $39, upfront, in order for you to "join" (or $27 or $12, depending on how many times you try to click away from the page).  What do you get for your $39?  Our review of the numerous complaints on the web is that Take Surveys for Cash is a spam-generator and privacy-obliterator, not an income-producer for its members.   All you get is a list of free paid survey sites that you can sign up for.   You are paying to access surveys that you could have accessed for free anyway. Most survey companies are free to sign up to, so why pay money? Especially when you don't even know what this marketer is really offering? Moreover,  since they apparently don't screen companies that use them,  "members" get besieged with unwanted promotions and will find that there are no protections about how their personal information and details are used.  If you value your privacy and your email inbox, Take Surveys For Cash is not for you.
However, Take Surveys For Cash is not the only (or worst) survey site.   Our analysis finds that there are numerous survey websites popping up all over the Net, such as The Survey Club, PaidSurveysatHome, SurveysPaid and GetCashForSurveys.  Most all of them generate a significant number of complaints.   Scambusters had one volunteer try to earn money filling out online surveys.   The result: she earned about 37 cents an hour for her work.   One enterprising blogger has attempted to use a large number of survey sites and have found all of them wanting — and most time wasters.    Most of these sites are essentially middlemen — you can find many of the surveys they list on your own.    Moreover, most of the "surveys" are actually trial offers for shady products that try to lock you into long-term purchase deals.   Unfortunately with most survey websites, if you don't fit the demographics or get disqualified you're not going to make money. And you definitely can't count on any survey site for consistent income.    For a list of over 150 "survey websites",  we recommend you check out ScamXposer.    Are there legitimate online survey companies?  Yes, possibly but unfortunately, it's almost impossible to find them. It's like picking a needle out of a haystack.  (Google reports there are over 77 million online surveys).   Don't trust the websites that claim to have rated the "best" or "top" survey websites;  they are fraudulent as well.  Regrettably, when it comes to survey websites, all of the ones we've seen will overpromise and underdeliver.   We call this fraud.  They probably call it………..well, we'll let you decide.  But if you do make the mistake of signing up for one of these sites, please consider the following:

Rule 1:  Don't view a survey website as a lucrative opportunity to make big bucks.  Ain't gonna happen.   If you receive a solicitation from a survey website promising you any sort of significant reward – be it cash, an iPod, a laptop computer, or whatever – you can safely assume it is fraudulent.
Rule 2:  Don't pay any upfront fees to access to these surveys or any website offering access to surveys.
Rule 3:  Don't use your personal email address if you sign up for one of these survey websites.   You'll become a spam magnet in short order and will need to abandon that email address.
Rule 4:  Avoid surveys that require you to divulge a lot of personal information.
Rule 5:  Use Google or your favorite search engine to see if you can find info on the company that is offering you access to surveys and the surveying companies themselves.   Check out how many complaints have been lodged against the companies, but beware the fake review sites that provide cover for some of the survey scammers.
Rule 6:  If you ignore our advice and decide to get enmeshed in this scam, we urge that you only pay the $1.99  (just click through the splash page by closing it and clicking on "Stay on Page" pop-up), pay through PayPal and give them an anonymous or rarely-used email address.
Our Final Rule: Find another way to make money.   This is more for bored hobbyists than anyone else.    We recommend you heed the words of the Minnesota Attorney General when she warns the public that survey sites are more likely to be trying to steal your personal information or rope you into some expensive trial offer than pay you a dime.   Be cautious…..be very cautious.
https://www.sandiegocan.org/wp-content/uploads/2015/03/scam-1.jpg
150
155
mshames
https://www.sandiegocan.org/wp-content/uploads/2018/07/Logo4-sm.png
mshames
2016-04-22 17:28:17
2016-04-22 17:28:17
SCAM ALERT: Don't Survey the 'Take Surveys For Cash' Scam