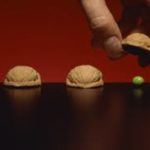 Penny-auction websites are buzzing with all kinds of deals on electronics, appliances, gift cards, and many other items. All of those TV and Web ads promising as much as 95 percent off retail have driven millions of people to reap ridiculous savings on TVs, appliances and travel.   But actually winning an auction for big-ticket items for pennies on the dollar on such sites as DealDash, BidCactus, BidRivals, Beezid, HappyBidDay, and QuiBids is far tougher than you'd think.  Even worse, there are so many catches that your head will spin once you try to figure out how to "play".   The true cost of buying is always higher than the winning bid price because you have to pay for each bid you make and you're never quite sure when the auction will end.
Bidding isn't free. You need to buy a bid package.  Each time you make a bid, it costs you roughly between 50 cents and a dollar. Imagine if you went to a live auction and every time you raised your paddle you had to pay a buck. But this is an auction house with an unlimited amount of bidders.  Generally, when you sign up for these auction sites, you have to buy bid packs. The more you buy at a time, the lower per-bid price you pay. On Beezid, for example, you can buy a pack of 30 bids for $27 (which works out to 90 cents per bid) all the way up to 1000 bids for $550 (.55/bid). Then you find an item you want to bid on, and start bidding. Each time you bid, it raises the price of the item by one cent and often resets a timer for another 10 seconds or so of open bidding. Bidding can be done manually, or you can set up auto-bidding, which will program the site to bid for you, usually at the last second.
But Here's The First Catch
Each time you bid, you up the ante by one cent — but you use one of the bid credits that you bought up front for between 55 cents and a dollar. In other words, bidding a penny actually costs you at least 55 cents.
And Here's the Second Catch
In a traditional auction, if you don't "win", you don't lose either; if someone outbids you, you don't pay anything. With most of these penny auction sites, the opposite is true: You could easily make 1000 "penny" bids and not win the item. But remember, each of those bids cost you at least 55 cents — so you'd be out $550 with nothing to show for it.   You can put in a bid when there are just five seconds to go, thinking you're going to win, but the clock gets reset, other bidders jump back in, and off you go again. In a way, you're bidding against the clock. You could use up your whole $100 credit package, caught up in auction fever, and not win a thing.
The big flashing countdown clock is a penny auction staple. It contributes to the excitement of the bidding. Many people get caught up in this excitement.  No wonder that some people have compared penny auctions to gambling, though the industry itself disputes this and prefers to call them "entertainment shopping" or "retail entertainment." Dozens of sites running penny auctions already have shut down.  It's often difficult to know who's legit and who isn't.  If you are considering using an auction site, be sure to check online message boards.  More than likely, you'll fine plenty of complaints and negative reviews from penny-auction customers who allege wrongdoing or simply express frustration over having spent a lot of money for nothing. Even the Federal Trade Commission issued an alert about penny auctions, saying, "Before you know it, you could spend far more than you intended, with no guarantee that you'll get anything in return."
The penny-auction sites we visited work and look pretty much the same, although the rules, costs, and features differ. Some sites run hundreds or even thousands of auctions simultaneously around the clock, with items of different value, from $10 gift cards to Target, Walmart, and other national retailers to expensive electronics and appliances. Some sites, such as Label Doll, MusiBids, and Outdoor Sportsman Auctions, focus on particular products, such as fashion, music-related products, and outdoor sports gear. All products are offered for sale by the sites, not by third parties, as on eBay, for example.
Like traditional auctions, you bid on items, with each bid increasing the price. To bid, you simply click a bid button on a web-based interface. Auctions are timed, so when the clock runs out, the last and highest bidder wins the item at the final price.  But unlike with traditional auctions, bidding isn't free. You must buy bids up front—typically for 50 cents to $1 each. To get bids, you register a credit or debit card or use PayPal. Bids are sold in packs, with the minimum pack costing around $25 to $60, depending on the site. Unused bids are refundable on some sites, though sometimes within only 30 days or so after you buy them.
To get their hands on your money, some of the less reputable penny auction sites engage in dubious or downright illegal practices that include the following:
Using third parties to advertise products for sale at unbelievably low prices on classified ad sites like Craigslist, and then telling would-be buyers the item is sold.The advertiser then claims he bought the item on a penny auction site and directs the callers to visit it. If the caller then buys a credit package on the auction site, the Craigslist "advertiser" collects a hefty commission.
Using shills and automated bidding systems to push up prices, keeping the bidding going and constantly resetting the clock.   Look for signs of shill or automated bidding. Fake usernames are often unimaginative and artificial; "bidder14" or "suzysue" are something a bidbot might generate randomly. Very fast responses to your bids are another clue, although bidbots may be programmed to wait until just before time expires on an auction to bid and extend it.
Charging a registration fee, thus getting your credit card number and then automatically charging the card for bid credits.Often, operators have a statement on their site warning that this will happen but then they hide it away in barely comprehensible print.  Sometimes, they lure bidders by offering free bids, but, again, they get your credit card number and charge an additional credit package to it.  Again, there may or may not be an obscure statement about this somewhere on the site.
Not making it clear that if you do win the auction, you still have to pay the winning bid amount plus shipping (perhaps at inflated prices) and sometimes even a transaction fee.
Failing to send out the item to the winner, or seriously delaying shipping.
Sending out an item that's different from the one which you bid on — usually lower quality or totally different.
Running bogus testimonials from supposedly happy, winning bidders, both on their sites and in penny auction ads.
Falsely claiming to be registered with and highly rated by the Better Business Bureau.
Simply using the site as a front for phishing for your credit card number, shipping address and other personal details.
Our bottom line:  Don't use penny auction sites.  It's entirely possible to spend more money on bids than on the item you win. But all you will see when you look at penny auction histories are the low opening prices and the relatively low winning bids. You don't see how much the winners spent on bid fees. The lack of this hidden information misleads people into believing that they can get fantastic bargains.  Too many penny auction systems are rigged so that you will never win by bidding rationally.  And if you choose to ignore this recommendation, by all means, avoid bidding wars.   It is very likely that you'll not only lose, but lose big.
https://www.sandiegocan.org/wp-content/uploads/2015/02/insurance1-150x150.jpg
150
150
mshames
https://www.sandiegocan.org/wp-content/uploads/2018/07/Logo4-sm.png
mshames
2016-03-17 15:28:48
2016-03-17 15:28:48
Caveat Penny Auction Sites