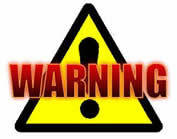 Most savvy consumers know that eBay is a haven for unscrupulous sellers pedding fake goods.   However, there are other online retailers who are seemingly more reputable, yet they, too, are engaging in the same fraud.  For example, RectaTech is a China-based online retailer for mobile phone accessories, tablet accessories, bluetooth headsets, toys, gadgets,and games.  It offers fairly low prices for some name-brand items in high demand.   Unfortunately, there's a dirty secret behind some of their low-prices — they sell counterfeit or fake goods.   We recently purchased an LG Tone Infinim HBS-900 Bluetooth Headset from RectaTech.  After some sleuthing, we concluded that the headphones were cheap knock-offs of the LG manufactured headset.
When we brought this to the attention of RectaTech, they did the right thing by refunding the $71 charge to our credit card  (although, in fact, they didn't have a choice, as we were going to contest the charge with the credit card company).  Notably, they didn't dispute our contention that they'd sold us a fake LG headset.   As we dug deeper, we discovered other consumer complaints about buying counterfeit goods from RectaTech.   Comments on TrustPilot, Reddit and The Counterfeit Report show a "pattern and practice" of RectaTech selling cheap knockoffs of name-brand electronics and phone accessories.   These products are inferior and will not be covered by a manufacturer's warranty.   Most importantly, RectaTech is engaging in fraud by not informing consumers that these are counterfeit goods.
If you find that you have purchased a fake item, there are a couple of important steps that you should take:
Notify the seller you purchased a counterfeit and you are retaining it for the manufacturer and authorities. Request a refund from the seller but do not agree to return the product!   If you purchased the item from a selling website like eBay or Amazon, notify them that you received a counterfeit by opening a dispute case. Provide photos (not the actual product) if requested.
Leave negative feedback for the seller. Be civil but clear to protect others from being duped. Retain the product to support your feedback.
If the seller and/or website refuses a refund, hopefully you made the purchase on a credit card. Notify your credit card company you retained the counterfeit product and dispute the charge.
Notify authorities and the manufacturer.
Do not attempt to mail or resell the product. Trafficking in counterfeits is a crime with criminal and civil penalties.
It is not easy to spot fakes.   Counterfeiters prey on a consumer's desire to find a "good deal," and have become very good at recreating almost visually identical counterfeit products. Most people know that a $50 Rolex or Coach handbag is a fake and will buy it anyway, regardless of quality, hoping it will impress someone. But many counterfeit products are designed to deceive consumers into buying what they believe is the actual authentic product at a discount or "good deal." The product is often of poor quality, unsafe or will not perform like the authentic product.   If you suspect that you've been sold a fake product,  you can confirm your suspicions by:
Comparing it with an authentic product at an authorized retailer. Counterfeit products are manufactured to deceive you and may be visibly identical to the authentic item. However, they are usually poor quality, or missing features or accessories. Seek the help of store staff familiar with the product.
Checking the manufacturer's website for the product description, current models, colors and packaging.  If the manufacturer has a serial number authentication feature, registration process or authentication guide — use it!
Looking for misspelled words, blurry images, and poor alignment of package graphics. While most counterfeits are very deceptive, you may find an obvious error.
According to the Counterfeit Report, counterfeiters produce over $1 trillion in counterfeit products which may pose serious threats to your health, safety and finances. Up to 40% of online prescriptions are fake, and over 500,000 counterfeit aircraft parts are installed yearly according to the FAA. It's your safety at risk. Counterfeiting also impacts manufacturers and costs US workers jobs. Many counterfeit products are identified when they are returned for warranty claims, someone is injured, or the product simply fails to work.
The danger of counterfeiting goes beyond mere financial harm and theft. Organized crime, terrorist groups and street gangs use the sale of counterfeit goods to raise money for illegal activities and violence. The Basque separatist group, ETA, has been linked to the sale of counterfeit clothing and handbags. Paramilitary groups in Northern Ireland have funded terrorist activities through the sale of pirated products, including copies of Disney's The Lion King. Protection rackets in Italy no longer demand just money from retailers; instead, they want shelf space to sell counterfeit goods. Most alarming is that those who aim to terrorize United States citizens look to counterfeiting to help them achieve their deadly goal: Seized Al Qaeda training manuals recommend the sale of fake goods as a financing source for its terrorism.The scope of counterfeiting is staggering. In just one week in China, Procter and Gamble, the parent company of Gillette, Oral-B and Duracell, seized more than 1.5 million fake Gillette products, a substantial amount of fake packaging for several P&G products, recovered 100,000 counterfeit razor blades, 400,000 fake disposable razors, more than one million counterfeit Duracell batteries, and 40,000 fake Oral-B toothbrushes.
The vast majority of the counterfeit goods come from China and Chinese retailers.   According to a report recently released by the UN Office on Drugs and Crime entitled "Transnational Organized Crime in East Asia and the Pacific," from 2008 to 2010 almost 70% of all counterfeits seized globally come from China. For the US, the figure is higher: US Customs say that in the same period 87% of the value of counterfeits seized originated in China.  Since the WTO estimates that 2% of all world trade is incounterfeit goods, the value of counterfeit goods imported into the US and EU from East Asia (the bulk of which come from China) is thought to be on the order of $25 billion annually.   Stunningly, according to China's official news agency, Xingua, more than 40% of goods sold online in China last year were either counterfeits or of bad quality, illustrating the extent of a problem that even the Chinese authorities have begun to recognize.
However, the problem is far more complicated to solve than one would imagine.  The Associated Press reported that it had even found that Chinese anti-counterfeiting investigators that were widely involved in copying products of their own western customers so they could claim bounties for "seizing" them.  The western companies subcontract anti-counterfeiting work to private investigators paid on commission. More seizures mean higher fees, creating powerful incentives to cheat in an industry with little oversight.  Chinese retail giant Alibaba has come under fire for rampant counterfeit sales.   Unfortunately, at the present time, sales of counterfeit goods do not get the necessary attention from Chinese or U.S. authorities,  so consumers have to protect themselves from these scammers.
https://www.sandiegocan.org/wp-content/uploads/2015/03/scam-1.jpg
150
155
mshames
https://www.sandiegocan.org/wp-content/uploads/2018/07/Logo4-sm.png
mshames
2016-02-07 17:01:09
2016-02-07 17:01:09
SCAM ALERT: RectaTech Sells Counterfeit and Fake Goods