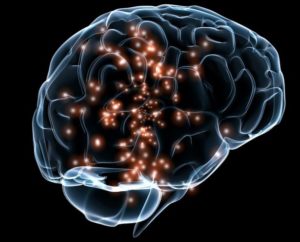 Drones, VR, Context, Smart Home and Trackers are the new technological capabilities that will be making their way into are lives in 2016 in the form of electronic gadgets.   As showcased at the January 2016 Consumer Electronics Show, new computing and display technologies will enter the consumer electronics markets in a blockbuster way this year.   Here are some of the expected top sellers:
DRONES
Most consumer-grade drones fly like helicopters, hovering in place, then zipping forward and back, and side to side on your command. When used with a GoPro or other onboard videocamera, these "quadrotor" drones can give the experience of floating high above your subject. For example, the new Disco drone from Parrot promises a very different perspective. The 1.5-pound, styrofoam, wing-shaped aircraft has a single propeller on the back, and it flies more like an airplane than a helicopter, gliding along at speeds up to 50 miles per hour for up to 45 minutes. These "tripod and camera"drones are, by far, the largest part of the market by revenue and we will likely see up to 3 billion dollars worth (at retail) sold in 2016. They are GPS stabilized and full featured and can take video and pictures of impressive quality. 2013-2015 saw the introduction and/or announcement of many additional machines…but many manufacturers misjudged the amount of engineering and design time needed to perfect these products. Many models were as much as year late (from original announcement) and turned out to be unreliable. Various kickstarter and other crowdsourced models raised millions of dollars – most have failed to deliver. Currently, the consumer drone industry consists largely of one company – DJI – and others trying to gain a piece of the same market. A Federal Aviation Administration (FAA) spokesman predicted that one million drones could be sold during the 2015 holiday season.  However, the boom in drone sales is likely to raise additional concerns and pressures on regulators who'll be concerned with protecting airspace and the security and privacy of critical infrastructure and individuals.   So new rules on drone ownership and use are likely to be created in 2016.   To wit:  all drone owners are required to register with the FAA as of February 19 2016.   No wonder, especially with the new availability of personal transport drones….yup,  Chinese company Ehang unveiled the world's first passenger-carrying drone at CES this year. The drone can seat one passenger .  You key in where you want to go and get whisked there in the air.
VIRTUAL REALITY
Whether you're really into virtual reality or not, you can't deny it's going to become part of our daily lives. Virtual reality headsets and games have been a hot, almost-here technology at CES for the past few years, with companies showing off prototypes or equipment meant for content developers. It was only in 2015 that the Google, with its Cardboard and Glass projects along with Samsung Gear VR put this cutting edge technology in front of the eyes of everyday consumers. Among the market leaders currently in the augmented reality space is Microsoft with its HoloLens product…and there will be more coming.  The HTC Vive headset promises a fully-immersive headset offers head-tracking technology and a pair of hand-held wireless controllers, you're encouraged to interact with your environment, climbing ladders, painting the air, and even shooting zombies.While virtual reality-based gaming is the most popular near-termuse for the immersive technology, there are other potential blockbuster markets out there.  You better believe that sellers of adult entertainment are preparing digital content to make use of the full sensory experience that VR offers.  Early players in the VR space, namely Oculus and Samsung, also offer fully immersive movie theater experiences. Current owners of Samsung's Gear VR, for example, can load up some movies on their device and find themselves sitting in a 360-degree virtual movie theater with their chosen content playing on the screen in front of them. Early demos have also featured 360-degree concert experiences. The hundreds of uses for this promising technology (and those that haven't been dreamed up yet) ensure that everyone will get to experience the technology first-hand very soon.  And Google appears to be working on VR hardware devices that do more than just act as bare-bones viewers for smartphones.  VR is now a reality and in 2016 may become an affordable reality.
CONTEXT -AWARENESS
The key tech trend that will improve our interactions with devices is context-aware computing. a system is context-aware if it uses context to provide relevant information and/or services to the user, where relevancy depends on the user's task. For example, Waze, a smart navigation app purchased by Google in 2013, adds several new dimensions to its context-awareness. It uses traffic and location data, along with user-submitted tips on driving conditions, to optimize driving routes and alert drivers.It also learns new routes based on observations of drivers in the area. By incorporating a variety of contextual cues, Waze can map a route that might be able to outperform the most experienced taxi driver in your area. Similarly, smart thermostats, such as Nest, gather information about a person's presence in the home during the day using motion sensors. Using the time of day and a few extra inputs by the user (desired temperature and times to stay off), the Nest builds a contextual model of when heating and cooling may be needed. The thermostat learns the typical patterns of presence in the home and times the optimal temperature based on a person's arrival and departure. In the summer of 2015, Apple, Google and Microsoft made major announcements about their respective personal assistant programs for their operating systems. The context-aware trend will likely branch out to other devices, as TVs, smart watches and cars include personal assistant interfaces. On the wearable front, smart watches are a great opportunity for context-aware keyboards and voice interaction. Context-aware applications will proliferate on computing devices such as PCs, mobile phones and tablets. According to CTA Market Research, worldwide smartphone shipments will rise from an astounding 1.3 billion units in 2015 to 1.7 billion units in 2019. PCs of all shapes and sizes will maintain a steady stream of shipments, rising from 430 million units in 2015 to 437 million in 2019 worldwide.
SMART HOME
The stage is set for the truly smart,connected home. Devices throughout the home will be able to communicate both with each other and users, through a smart home controller or hub. The big names already have their sights set on this emerging market.  Microsoft has touted AllJoyn support as a major feature of Windows 10, and Apple and Google have also shown interest in being a part of the smart home landscape. Apple created the HomeKit database for developers to make software that can communicate with and control the smart home. In the HomeKit scenario, an AppleTV could function as the smart home "hub" with Siri serving as the smart home assistant, responding to smart home requests. HomeKit is fairly new, however, and at the time of writing only slightly more than a dozen accessories are available. However, given the popularity of Apple products, expect to see HomeKit become a major player in the home. Google clearly has its eyes set on the smart home, something that could be seen as far back as its 2014 purchase of Nest Labs – maker of the Nest connected thermostat – for $3.2 billion. In August, Google announced the Google OnHub Wi-Fi router that will serve not just as a home router, but as a smart home hub. OnHub will function off a low-power Android "derived" operating system dubbed Project Brillo by Google.  And Amazon plans to use Alexa as its linchpin to control your home. Along with its new Dash service (to keep your home automatically stocked with supplies—purchased from Amazon) , Amazon has partnered with multiple companies here to quietly become a major force in home control and automation. By extending the footprint of its nascent Alexa Voice and Dash Replenishment Services, Amazon is turning a bunch of eccentric technologies into a platform that can make life more convenient for consumers—and boost sales for Amazon. Ford, for instance, announced that it would integrate Alexa into its Sync 3 in-car information and entertainment system later this year. Ford demos at CES showed Alexa turning on home lighting and checking the status of a garage door in response to voice commands through the Sync system. Samsung intends to use its appliances to make the home smarter. Its "Family Hub Refrigerator" is a  21.5-inch, full HD LCD resolution touch screen panel embedded in the upper-right door of the company's signature 4-Door Flex platform. These innovative refrigerators feature French doors on top and two side-by-side compartments below—one a freezer, the other a flex space that can be switched between fridge and freezer as needed.  They'll help you order food, monitor "inventory" within and they'll be connected to numerous other appliances so that they can work in domestic harmony — bringing domestic tranquility?
FITNESS/WEARABLES
Fitness trackers are mainstream devices now, and smartwatches have moved from a niche category into solid early-adopter territory. But those are just two subsets in the wearable-tech world. At CES 2016, more than 40 companies displayed wearables that will range from jewelry to computerized sports clothing to headphones with bio-tracking features—along with devices for measuring blood pressure, sleep cycles, and other health data. Finally, smartwatches will continue to take on fitness tracking features, while some fitness trackers will edge closer to smartwatch territory.   And we also expect this year to see wearables that are actually clothes, like these Lumo Run shorts and capris. They feature a tracker embedded in the lining of the shorts that acts as a "coach" after collecting your running data.  And happen to need a translator?  Try wearing one.   The world's first wearable translator, ili can help two people have full conversations in separate languages, without the help of a smartphone or even an Internet connection.
TELEVISIONS
New LG OLED UHD TVs are becoming affordable.  OLED TVs are the future of television but so far LG Electronics has been going it alone. In 2016 a few other brands will jump into the OLED TV market.   Also, 4K UHD sets will begin to dominate store shelves.  TV makers are moving on to new ways to enhance their displays. Many will be focusing on high dynamic range, or HDR, technology, which boosts contrast and color accuracy to make the picture more vibrant. The best thing about the upcoming arrival of 4K UHD Blu-ray may be that it has helped push the industry toward finalizing UHD standards, including those for high dynamic range (HDR) and wider color gamuts.  (HDR is the term used to describe a wider range between the whitest whites and blackest blacks in an image, so contrast is significantly improved.)  It'll be a bit confusing for TV buyers, but there's little doubt that 2016 TVs will be smarter and more vivid than anything imagined by electronics consumers.
TRANSPORTATION
Tesla made quite the splash a few years back when it unveiled its killer electric cars with all-new technological capabilities.  The "connected car" has been discussed in great depth, but few are fully realized.   2016 models take some large steps towards fully-connected.  For example, the Chevy Volt  (our favorite auto value) is permitting consumers to pair up with their smartphones through USB to allow hands-free calling and messaging. The Volt's rear camera and onboard sensors offer driver assistive safety features such as Intellibeam headlamps, alerts for side-blind-zone, lane-change, and rear-cross-traffic, and forward collisions.  This "connected" Chevy Volt has integrated 4G LTE internet service where up to seven devices, from smartphones, game devices and laptops, can be freely connected to the in-car internet. AT&T is the wireless carrier and coverage includes free roaming throughout the US and Canada. Both Apple iOS and Android can be extended to the MyLink dashboard system for compatibility with mobile apps.  (Apple's Carplay integrates iPhone apps into the car's dashboard system once the iPhone is plugged in via USB, enabling music playlists through iTunes, watching videos, email, messaging, and navigation through MyLink. Google's Projected Mode will similarly bring Android smartphones functionality to the dashboard system. Pandora and Sirius are also available.)  Driving assist devices are becoming more commonplace in automobiles.  In addition to the lane departure warning, backup cameras and parking assist technologies, new cars will come with advanced parallel parking systems, night vision systems and adaptive cruise control which automatically slows down your car if traffic patterns require it.  Another big development in car accessories is the integration of smartphones into automobile control panels.   Both Apple (CarPlay) and Android (Auto) are being developed to replace/enhance the automakers' control interfaces.  In short, if you know how to use your smartphone, you'll have most all of the automobile's functions available.   In short, your car's functions become an extension of your phone;  you'll just plug your phone in and everything you were just doing on your phone, you'll be able to do in your car.   Most usefully, you'll be able to use your phone's navigation systems as well as its contact lists, phone calling, and music library.  So if you're attention is diverted while driving, your car automatically slows down if you get too close to the car in front of you.  Oh, and for those of you who are interested in more basic transport,  this year, we're seeing the rise of portable electric scooters for urban riders — like URB-E (pictured here) and Xcooter — that are sleek and compact and can be folded up to fit in a small apartment.   Also keep an eye on Gogoro which sold 4,000 of its electric scooters in Taipei, Taiwan and seeks to enter the U.S. market.
https://www.sandiegocan.org/wp-content/uploads/2015/05/future-car-150.jpg
147
150
mshames
https://www.sandiegocan.org/wp-content/uploads/2018/07/Logo4-sm.png
mshames
2016-01-24 00:37:40
2016-01-24 00:37:40
The Future is Here: Coolest Tech Trends In 2016