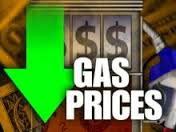 We  know that this may be difficult for many of you to accept, but you are just going to have to get used to it. In 2015, the Federal Gov't predicted that the price of gasoline will average $2.94….in fact, the price was closer to $2.50.  Currently, most states have gasoline selling below $2 in some spots, although it will likely settle at closer to $2-$2.50 later in 2016.     Rising oil production, particularly in the U.S., and a weakening global economy have led to a sharp reduction in oil prices over the past four months.  Saudi Arabia's decision to let the price of oil drop below $40 per barrel has contributed to the world-wide drop in gasoline prices.  There are credible predictions that the world oil price could drop down into the $30 per barrel region — meaning gasoline prices could hover below $2 per gallon for awhile.
A survey of large investment banks shows that these bankers believe oil prices in 2016 will continue to stay below $60 per barrel. he U.S. Energy Information Administration is even more bearish as it sees Brent averaging $56 a barrel and West Texas oil averaging $51 a barrel next year.  Analysts at Goldman Sachs lowered their three-month price forecast for Brent to $42 a barrel from $80. They set their forecast for U.S. crude at $41 a barrel, down from $70.   As of July 2015, Brent crude was trading at $59 per barrel.  It is expected to stay at that level, or lower, in 2016. As a result, U.S. drivers will pay on average 45 cents less for a gallon of gas next year compared to this year. Based on expected gasoline consumption, that's a savings of $60.9 billion.    When adjusted for inflation,  the global price of oil has dropped below levels last seen in 2008.    Not surprisingly, natural gas prices have also dropped to historically low levels.   Current prices are lower than what we saw back in the 1970s, when adjusted for inflation.
American "fracking" oil producers enjoy an advantage over the big oil companies which had to invest billions of dollars over several years in massive projects before they could start getting oil out of the ground. The new fracking technology allows American producers to quickly ramp up or dial back drilling operations in response to prices.   In the past, OPEC controlled the world oil market while Saudi Arabia was the designated swing producer. But now, it is American oil producers that supply the world's marginal, high-priced barrels and they are producing sub-$50 oil….some as low as $30.  What we are witnessing is an old-fashioned price war with Saudi Arabia trying to impose some discipline in the American oil market by cutting costs as low as possible.  The Saudi Oil Minister is quite open in a recent interview about his country's objectives. Of course, he doesn't mention the geopolitical motivations of crippling Iran's economy.   That factor, we believe, is the reason why world oil prices will stay low for the foreseeable future.  With the lifting of sanctions on Iran,  Saudi Arabia is using oil prices to prevent Iran from generating much-needed revenues from oil sales.  As long as oil prices stay this low, Iran will have difficulty reaping the benefits that the lifting of sanctions afforded, notwithstanding Iran's recent announcement that it plans to substantially increase oil production in 2016.  This increased supply, along with the proxy war fueled by Saudi dollars, will keep Iran hobbled for years to come as it reaps only modest income from oil sales.
The price of gasoline is one of the three big drivers of consumer confidence, along with stock prices and the unemployment rate.  And while it is hard to predict stock prices,  gasoline prices under $3.00 will likely be the norm next year.   As a result of U.S net export of oil  (attributable to the fracking boom) and Saudi Arabia's decision to let prices drop, the global price of crude has fallen by $35 a barrel, or 30 percent, since late June and closed at $80 on November 12th.  Oil production around the world has been strong in recent years. A boom in the U.S. has pushed domestic production up 70 percent since 2008. At the same time, demand for fuels is growing more slowly than expected in Asia and Europe because of weak economic growth.
In the U.S.,more fuel-efficient cars and changing driving habits are keeping domestic gasoline demand low. The EIA expects demand to fall slightly this year despite the lower pump prices.  So if you are having difficulty believing what your eyes are seeing when you pull into the gas station, be assured that you eyesight is fine.   Oil and gas prices have dropped and will likely continue to stay low for the foreseeable future as the impact of cheap U.S. oil on the world market begins to be felt.   The impacts on world markets will be significant and, for some countries rely too heavily upon oil exports to prop up their economy, the impact will be disastrous.   What remains to be seen is whether American consumers will abandon fuel-efficient or alternative energy cars.
https://www.sandiegocan.org/wp-content/uploads/2014/11/gasoline-150x132.jpg
132
150
mshames
https://www.sandiegocan.org/wp-content/uploads/2018/07/Logo4-sm.png
mshames
2015-12-01 22:50:08
2015-12-01 22:50:08
The Coming Era of Cheap Gasoline?