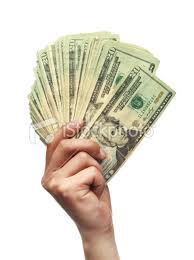 There are three common ways in which unscrupulous car dealers will rip you off.   In California we've found a number of dealers engaging in either inflating DMV fees, deferring down payments or rewriting (backdating) contracts.   All three are illegal.  Moreover, if you are a California consumer who has purchased a car since 2008 and have been subjected to any of these three tactics, you may be able to get some or all of your money refunded.    We've identified 17 California dealerships who have been linked to some of these three scams.   If you've purchased a car at one of these dealers and been subject to any of these three sales tactics, you may have a refund forthcoming.    Here's examples of what some of these dealers have been accused of doing:
Backdating or Rewriting Contracts:  Often, a consumer won't qualify for financing under the terms of the first purchase contract or the finance company may demand a higher down payment or interest rate as a condition for approving a loan.  In these circumstances, some dealers will have the customer sign a second contract with the new terms but backdates it with the date of the first contract, sticking the customer with financing charges for a period during which the contract wasn't yet in effect. If you sign a contract and later, a dealership asks you to come back in and sign a second contract, this contract cannot be dated the same day as the first.  This is "backdating," or "rewritting"  – both of which of are extremely illegal.  Moreover,  customers aren't told that they can cancel the contract and return the new vehicle and have the down payment and trade-in vehicle refunded, rather than signing a second contract with less favorable financing terms.  If you've agreed to a second contract but had it dated the same day as your first purchase contract, then you've been scammed.
Deferred Down Payment/Hold Check Agreement.  Many consumers can't pay the entire down payment at the time the purchase contract is signed. Some dealerships will allow the customer to make a down payment in payments (called deferred down payments). The law requires that down payments must be itemized in the purchase contract, including the amounts and due dates for the deferred payments.  Often, the dealers will have customers write checks for the deferred down payments and then agree not to deposit the checks until a later date.  The customer is then made to sign a separate agreement that lays out the dates on which the checks will be cashed and additional provisions regarding any returned checks.  It might seem like the dealer is doing you a favor but, in fact, it's illegal.  They can't do it unless it's included in purchase contract.
Inflated DMV fees.   Since 2011, California charges a vehicle license fee of 0.65% of the value of the vehicle. This fee is charged against the cash price of the vehicle, prior to any other fees, accessories, or other charges.  (On the standard California form contract, this price can be found on Line 1(A)1.)  But many dealerships charge more than .65% or use an artificially inflated care purchase value.   In one case, we've documented that one customer was charged $897 for a fee that should have totaled only $19.  Just check out line 1(A)1 on your auto purchase contract and do a simple math equation:  .065 times the purchase price of your car.  Or use the DMV calculator.   If those two numbers aren't the same, then you've been defrauded into overpaying this fee.
There are 17 dealers who have been identified as having engaged in one or more of these scams.   They are in the Bay Area and Southern California:
NORTHERN CALIFORNIA
Fremont Toyota  – 5851 Cushing Pkwy, Fremont, CA
Nissan Sunnyvale – 680 E El Camino Real, Sunnyvale, CA
Metro Nissan Redlands – 1665 Industrial Park Ave, Redlands, CA
Honda Redwood City – 601 El Camino Real, Redwood City, CA
SOUTHERN CALIFORNIA
University City Nissan –  3550 Cahuenga Blvd W, Los Angeles, CA
Parkway Oldsmobile – 24055 Creekside Rd.  Valencia, CA
Toyota of Riverside –     7870 Indiana Ave, Riverside, CA
Long Beach BMW – 2998 Cherry Ave, Signal Hill, CA
Mercedes Benz of Laguna Niguel – 1 Star Dr, Laguna Niguel, CA
Audi West Covina – 2016 E Garvey Ave S, West Covina, CA
West Covina Toyota – 1800 E Garvey Ave S, West Covina, CA
Mercedes-Benz of Valencia – 23355 Valencia Blvd, Santa Clarita, CA
Rusnak Westlake BMW – Thousand Oaks Auto Mall, 3645 Auto Mall Dr, Westlake Village, CA
BMW of Monrovia – 1425 S Mountain Ave, Monrovia, CA
Car Pros Kia – 21243 Avalon Blvd, Carson, CA
Star Ford –   1101 S Brand Blvd, Glendale, CA
El Cajon Mitsubishi –     247 El Cajon Blvd, El Cajon, CA
If you've purchased a car from one of these dealerships since 2008, it is worth your time to dig out your paperwork and take a look at the contracts.   Let us know whether you've been subject to any of these abuses and we'll let you know how you can get a refund.
https://www.sandiegocan.org/wp-content/uploads/2013/05/dollars-150x150.jpg
150
150
mshames
https://www.sandiegocan.org/wp-content/uploads/2018/07/Logo4-sm.png
mshames
2015-09-21 20:24:21
2015-09-21 20:24:21
INSIDER TIP: How Californians Can Get Car Dealers To Refund Money