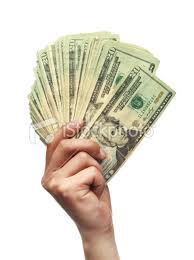 Amazon…….and who else?    Believe it or not, while the Amazon shopping juggernaut is formidable, it's not the only online shopping option out there.    Like getting a second opinion from doctors (always!),  you should always be surveying your shopping options when making a purchase in excess of $50.   This leads us to the question: "who is who else?"    The candidates are:  Target, Walmart, Wayfair,  Jet, Overstock and Google.   Google?   Yes, Google.  Oh, and there's one set of retailers who you probably want to assiduously avoid.  We explain below:
Walmart
Yes, the big brick & mortars store is trying to keep up with Amazon in the Netisphere.    It has had some success; according to a 2014 study, Walmart.com prices were 7% lower than Amazon.com's on a basket of 59 items. The same study found that Walmart Supercenter prices were 16% cheaper than Amazon's and 8% cheaper than Walmart.com's according to the study (although we note that third-party sellers in the Amazon Marketplace accounted for most of the differences between Amazon and Walmart in that study).    However,  Amazon Prime Members may fare better given that shipping is often free; Walmart offers free shipping but only for larger orders.
Target
Like Walmart, Target has sought to make its presence known in the virtual world as well.   Its sales prices are often very competitive and should almost always be a quick comparison site.   One added benefit is that both Walmart and Target have physical stores where you can pick up items that you want to buy without having to incur shipping costs.
Wayfair
Originally known as CSN Stores, it has morphed into Wayfair.   It started as an online furniture seller, but has expanded its catalogue to include home décor, office, institutional, and kitchen and dining furniture and materials, home improvement goods, bed and bath materials, luggage, gifts and lighting, among other things.   As of December 2014,  Wayfair was the largest online-only retailer for home in the United States and the 33rd largest online retailer in the United States.  Its pricing is often competitive to other large online retailers.
Jet
A new challenger is Jet.com which is a membership club, like Costco. It costs $50 per year to shop at Jet, which opened in July, 2015, with over 10 million items.  Bob Rankin reports that a Wells Fargo analysis found that Jet.com's prices average 9% less than Amazon's on the same items. Jet.com even lists Amazon's prices side-by-side with its own on items that both e-tailers carry. Jet.com even offers to refund the $50 membership fee if a customer doesn't save at least $150 over the course of a year.
And unlike Costco, Jet.com doesn't make you buy in bulk to save money. Instead, your savings increase as your total order increases. You can actually watch the prices of items in your shopping cart fall as you add more items. If you're hesitant to pay $50 just to join, you can try Jet.com free for 3 months. Jet.com is well stocked with household items such as cleaning supplies, kitchenware, home décor, etc. It's still a bit thin on electronics, sporting goods, and apparel.  It doesn't sell food or alcohol at the present time.
Overstock
Utah-based Overstock tried, and failed, to keep up with Amazon.   Overstock.com initially sold surplus and returned merchandise on an online marketplace, liquidating the inventories of failed dot-com companies at below-wholesale prices. In recent years, it has expanded to sell new merchandise as well.  It still offers some decent deals on household goods and is worth a quick scan when looking for such items.   Recently, Overstock made the news by being one of the first major retailers to accept bitcoin payments, however this appears not to have boosted their sales.
Google
It isn't news to anyone that Google is more than a search engine.   But many consumers are unaware that it has a rather capable shopping search option.  Just about any Amazon purchase should be compared to what is available on Google Shopping.   Its easy-to-use interface will often include but is not limited to Amazon offerings.
Loyalty Programs
An increasing number of credit card issuers are offering retail shopping using "points".    For example, Plenti, which is overseen by American Express, allows you to earn points in a single account when you make certain purchases from 11 core businesses and hundreds of websites. The core businesses are AT&T…Alamo, Enterprise and National car rental…electricity provider Direct Energy…Exxon and Mobil gas stations…Hulu streaming video… Macy's…Nationwide insurance…and Rite Aid. The online stores include HomeDepot.com, Sears.com, Staples.com, Travelocity.com and Overstock.com. You typically earn between one and five Plenti points per dollar spent with these businesses, and 1,000 points generally are worth $10 in savings on new purchases.   However, Plenti is more complicated and more limited than its ads imply.  Its list of limitations is long. According to Edgar Dworksy, AT&T offers points for only "postpaid" cell-phone service, not home Internet or cable-TV service and not "prepaid" cell-phone service.  Rite Aid gives points for only "select ­products" that change from time to time.  And only four businesses currently allow you to use Plenti points to purchase their products or services—Exxon, Mobil, Macy's and Rite Aid.    Think twice about considering these programs — they are not bona fide online retailers….at least not yet.
https://www.sandiegocan.org/wp-content/uploads/2013/05/dollars-150x150.jpg
150
150
mshames
https://www.sandiegocan.org/wp-content/uploads/2018/07/Logo4-sm.png
mshames
2015-09-02 16:14:20
2015-09-02 16:14:20
Online Comparison Shopping: Amazon vs. The World