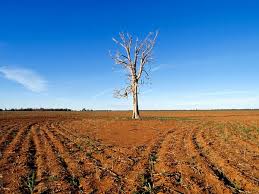 It's hot, it's dry and all signs is that this coming winter will be the equatorial opposite:  the rains are coming and they'll be intense.    The long-awaited El Niño has finally made its appearance.   In July 2015, the NOAA forecast a 90% chance of the current El Niño weather pattern to continue throughout the 2015-2016 time period, leading to increased rain in the U.S. West and Southwest.   Early August water temperature readings tell a scarier story: the te mperatures are higher than in 1997 when the West was battered by one of the strongest El Niño events on record.  An El Niño is a disruption of the ocean-atmosphere system in the Tropical Pacific having important consequences for weather and climate around the globe.  Scientists say the conditions are lining up in ways not seen since the winter of 1997-98, when downpours filled reservoirs and sent rivers raging, but this time it will likely be even more powerful.  One government scientist termed it a "Godzilla El Niño" The impacts upon the Southwest in general, and San Diego specifically, are going to be dramatic.
Homeowners need to begin to prepare now for what could be historic storms batter Southern California and the rest of the desert Southwest.    Immediate steps that need to be taken:
1.  Survey the health of your roof because it is going to take a pounding.  If you were ever going to clean out your gutters, do it this summer…..although safely and not in the heat of the midday sun.
2.  Secure any patio furniture, accessories, pots and anything else that can be affected by wind and extreme moisture.  Add extra mulch to your perennial plants to prepare them for inclement weather.   Buy sandbags now….not just before the rains hit.
3.  Prepare for power outages because they will be coming.  Wind and water are not kind of electric distribution grids and San Diego's infrastructure — while in generally good shape — is not designed for serious storms.   Older neighborhoods, in particular, will experience frequent and prolonged outages.
4.  Map out an evacuation plan.   Flooding will be rampant, so if you live in an area that can be hit by mudslides or flash flooding, you need to form an evacuation plan and prepare a cache of emergency supplies.   You might also want to think about purchasing flood insurance, for this winter only.
5.  If your home is prone to leaks, you may want to purchase a portable electric submersible pump that attaches to a garden hose.  Around 1000 gallons per hour capacity should be adequate supplied by a durable, water resistant extension cord.  This may come in handy as well if your home's foundation begins to be undermined by the rain.
6.  Know how to call for help.  Cell phone infrastructure may be impacted by outages or flooding, so have an alternate way of contacting the outside world (short-wave radios are relatively low cost).   Know the non-emergency number to use to reach your local public safety communications center. If you have a storm related problem and it is not a life threatening emergency or fire, you should use the dispatch center's non-emergency line or call your nearby fire station.
7.  Establish a meeting place among family members in case you and other family members can't get home.   Often a school or hospital is conveniently located and designed to withstand inclement weather.
8.  Move valuable items off of your garage floors;  garages are most frequently hit by flooding and items stored there are likely to suffer the most damage.
9.  Create an "disaster supply kit" — make it a point to stock up on medicine, (especially essential prescriptions) canned food, water bottles and other necessities.    Think also in terms of spare batteries and chargers for essential electronics.  Plan for up to a week of isolation.
In San Diego, you can go to this link to learn more about what the County will be doing to help residents prepare for the El Nino.  The County will be offering free sandbags, making flood insurance available to owners in flood-prone areas and creating an emergency notification system offering alerts about forecasted flooding.  The County has even created an app that gives you immediate access to preparedness tools.
https://www.sandiegocan.org/wp-content/uploads/2014/01/herbs-150x150.jpg
150
150
mshames
https://www.sandiegocan.org/wp-content/uploads/2018/07/Logo4-sm.png
mshames
2015-08-13 19:43:51
2015-08-13 19:43:51
Preparing for the Impending El Nino