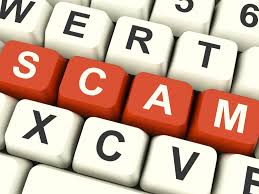 Online sellers of "small business systems" may be giving you the business.   Marketers like My Online Business Empire (MOBE) claim to offer to teach you how to "build a business" but they are actually selling and upselling you.  You need to be very careful about any Net offer to help you build a business…especially ones that are marketed via Clicksure.   The reality is that MOBE is a sophisticated MLM schemes that are really just selling you the "right" to promote products to others — and you'll pay dearly for that right.  You will pretty much be buying some overpriced software training program that you will have to sell to other people and recruit them to do the exact same thing you are doing.MOBE calls it a "system" but no matter what they call it, these marketers are talking about multi-level marketing sales scheme designed to exploit (or mine, as they might say) your network of friends and colleagues. Some MLM schemes are legitimate, many more are scams that reward only a small fraction of its participants. But once "MLM" enters the scene, red flashing lights and warning sirens should be going off in your head.
But don't take our word for it;  check it out yourself.   Here's MOBE's affiliate pitch at Clicksure:
How does a company offer $100 to marketing affiliates for a one-time $49 payment from a customer? Do the math; this is all about upselling. Don't be fooled by the initial entrance point, the is just where the money starts flowing out of your bank account into someone else's.   MOBE claims to be tailored for "entrepreneurs" looking to advance their skills in internet marketing and network marketing.  The reality is deeply disturbing.  In fact, in order to use their "system", you'll need to buy other products within the system so that you can sell them;  warning: these products are high-priced.  Here is a full list of the products pulled together by a blogger that describes what you are REQUIRED to buy from MOBE if you want to get anywhere in this program:
$1997 MOBE License Rights (Full Program) -If you are interested in joining Matt's partnership you are going to be asked to pay the lofty sum of $1997 (can be divided into 4 payments of $597). This is a full license to My Online Business Empire, which essentially gives you the rights to promote this same garbage to others. This does included some training:
MOBE Licensee Course
My Online Business Empire (8 hours)
Funded Proposal (17 hours of training)
Affiliate Bonus (11 hours of training)
OPT formula (14 hours of training)
In order to sell anything, you will need to pay for the "products". Here are just some of the products that you will earn a 90% commission rate with if you purchase:
$97 per month – Inner Circle Membership
$97 per month – MOBE Elit Earners
$97 per month – Done For You Emails
$194 – My Email Marketing Empire
$194 – OPT Formula (Outsourcing Formula)
$291 – Affiliate Bonus Domination
$194 – Funded Proposal
$9.95 – IM Revolution Handbook
And that is not it…there are even more products in this program.  These are the MOBE products you will earn 50% commissions with:
$1997 – 10,000 Leads in 100 Days
$997 – Online Income Revolution194-+194+
$997 – The 90 Day Challenge
$997 – Six Figure Coaching Secrets
$997 – Add the Nitrous
$4,997 – Diamond Coaching Program ($1,200 commission)
$8,997 – Titanium Mastermind
Within the MOBE program, there are currently 7 different products that you can earn 90% commissions on (if you purchase them) and several higher ticket products that you earn 50% . When all is said and done and if you invest in this entire program you are looking at $310 per month plus $23,855.95 in one off payments. You could put a down payment on a house or you could invest in one of the most epic scams I have ever reviewed on the Internet in My Online Business Empire. You are also expected to travel to and attend conferences and meetups, which can easily lead to $1,000's more of cash outlay. If you don't have $310 per month + $24,000 to waste, then you should not be considering this program.    The one making the most money is Matt himself as he earns from all the back end sales you do and plus, he will be the one getting all the traffic to gain more exposure. With this program, you will not be learning on how you should build a real business in your particular niche that you are interested in.   Much less to show you how to successfully promote your local business.
MOBE is not the only one — although it may be one of the worst.  Build-Your-Own-Business postings are everywhere. There are listings for data entry jobs, research positions, multi-level marketing opportunities, and a variety of other ways to make a lot of money fast. In fact, there are so many of them that work at home scams that the U.S. Government created a dedicated webpage listing many of the scams…..but the truth is that there are too many out there to catalog.   Empower Network offers a very similar scheme — and is just as much a scam as MOBE.  Another one is the "Earn at Home Club", a.k a. the "$600 a Month Club" is one of those scams that do not belong in your home. Allegedly created by Jennifer Becker, this "Club" is actually a means by which an Internet marketer can suck you in at a low $4.97 price and then hit you with a $77 charge buried in the fine print, to which you never agreed to and may never even know that you got charged…..until it is too late.    When you begin digging into this scam you'll find that Ms. Becker doesn't exist, they've engaged in unauthorized use of network news logos and the news report videos and they are just looking to fool people into giving up their credit card information so that they can impose unauthorized charges.   This scam has used many names for the fictional working single mothers including Emily Young, Mary Stevens, Michelle Withrow, Angela Bussio and many others.
They hide behind a number of fake review sites that make it difficult for you to uncover the scam.  If you go to your trusty Google or Bing search engine and type in the name of the offer plus the words "complaint", "scam" or "review".   They will display a slew of websites that havereviewed or investigated or evaluated the exact offer that you are researching.  BAM!   You just got scammed…..again.    Nine times out of ten, these sites are affiliate marketing sales sites created by marketers to make it as difficult for you to find actual complaints or warnings about the offers that they are pitching.    They are not independent.   They are not objective.   In fact, these new faux review sites are a new tactic in Internet shopping.  They are generally funded by marketers attempting to sell you overpriced or misleading information at premium prices.  They are often authored by professional fake review writing services or "reputation management" companies.
Undoubtedly, you'll hear lots of compelling reasons and anecdotal stories to support the notion that you can "take control" of your income by using the networks that you've spent years developing. Trust us, it is persuasive stuff; which is why MLM has been around for decades. Some of the higher profile MLM sellers include Amway, Mary Kay, Princess House, Pampered Chef, Tupperware. They are all legal, but do you really make money from them? The tricky part is knowing which of these schemes are illegal and whether they will be the 1% of the businesses that will really provide any substantial "economic freedom" for you or your family. And — this is a key part of it — you need to be absolutely sure that they are offering real value, they'll likely damage your personal network — irreparably. And that includes your family. Before you begin investing yourself in a MLM sales scheme, ask yourself how many products you've used in your life to which you'd stake your good name and reputation.
The Federal Government's Federal Trade Commission has been evaluating the legality of MLM networks for decades. It found that: "Not all multilevel marketing plans are legitimate. Some are pyramid schemes. It's best not to get involved in plans where the money you make is based primarily on the number of distributors you recruit and your sales to them, rather than on your sales to people outside the plan who intend to use the products". Even the long-operating Amway was found to be involved in illegal price fixing back in 1979. According to the Federal Trade Commission multi-level marketing organizations with greater incentives for recruitment than product sales are to be viewed skeptically.
The real story about MLMs is not pretty. They've been around since the 1960's, as door-to-door selling became increasingly unfeasible. In the largest of all MLMs, Amway, only 1/2 of one percent of all distributors make it to the basic level of "direct" distributor, and the average income of all Amway distributors is about $40 a month. Contrary to claims that MLM distributors are entrepreneurs, in reality they are joiners in a complex hierarchical system over which they have little control. Most MLM marketing materials contain messages that are fear-driven and based upon deception about income potential. Moreover, most MLM customers quit buying the goods as soon as they quit seeking the "business opportunity." There is no brand loyalty. MLMs' real products are distributorships which are sold with misrepresentation and exaggerated promises of income.
Much has been written about multi-level marketing and we won't recreate that spinning wheel in this blog. Some knowledgeable analysts, including Dr. Jon Taylor, estimate that 99% of participants never make a net profit. A particularly useful and detailed cautionary tale was written about a MLM company called ACN, which offered electricity and telephone plans in the 2000s. The author has catalogued a number of problems that apply not just to ACN but to many MLM schemes. Another one about Nerium Skin Care products also compelling reading.
If you are considering participating in any MLM selling schemes, we strongly recommend you take the MLM Truth 5-Step Evaluation before making any investment of time or money into an MLM. It is well worth 10 minutes of your time. We also provide below a list of other essential reading that you must review before making any decision about whether to invest your time, money, reputation and future in an MLM scheme.
TO AVOID SCAMMERS, TAKE THESE STEPS
1.  Check Out the Job Listings
If it isn't listed in the job posting, find out if there's a salary or if you're paid on commission. For work at home jobs, ask how often are you paid and how you are paid. Ask what equipment (hardware / software) you need to provide.
2.  Don't Expect to "Get Rich" Quickly
Avoid listings that guarantee you wealth, financial success, or that will help you get rich fast. Stay clear of listings that offer you high income for part-time hours. They will do none of the above.
3.  Don't Send Money
Do not send money! Legitimate employers don't charge to hire you or to get you started. Don't send money for work at home directories or start-up kits.   That's why Earn at Home is an obvious scam — you shouldn't have to make any upfront payments.
4.  Check References
Ask for references if you're not sure about the company's legitimacy. Request a list of other employees or contractors to find out how this has worked for them. Then contact the references to ask how this is working out. If the company isn't willing to provide references (names, email addresses and phone numbers) do not consider the opportunity.
5.  Do Some Research
One of the better resources that we've come across is a website called Workathomenoscams.   It's a mouthful, but its host, Eddy Salomon, offers some sound advice about Work at Home opportunities and also has identified some of the questionable propositions or outright scams.   His blog is a must-read if you are looking to invest in a Work At Home job.
https://www.sandiegocan.org/wp-content/uploads/2015/03/scam-1.jpg
150
155
mshames
https://www.sandiegocan.org/wp-content/uploads/2018/07/Logo4-sm.png
mshames
2015-08-06 16:19:28
2015-08-06 16:19:28
SCAM ALERT: My Online Business and other on-line wealth building schemes