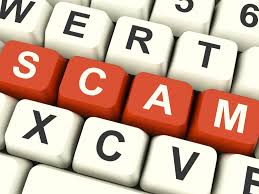 It isn't often that an Internet trading "scheme" attracts almost universal derision, but some recent ones called "LiveProfits.co" and "Verified Profits" come to our attention and they are doozies.  LiveProfits.co is also known as the "Million Dollar Challenge.  It appears to be targetting aspiring binary options traders or other folks looking to make money online.  as nothing to do with the markets, with making money or with anything that can yield you any profit or benefit your life in any way. It's simply a money making scam, not a binary options signals service or anything remotely similar to any reliable service we encountered in this journey to expose scams and endorse leading services. It's not easy since there are many online marketers who know nothing about online trading and they keep coming out with these bogus products.   Of course, this company isn't alone.  Verified Profits is being recycled by the creators to two other discredited binary scams:  The Fisher Method and Verified Trader.  Verified Profit System is just one out of many fake products available in the Clicksure network, a site that hosts a lot of these scam products making it easy for affiliates to grab their affiliate links and promote it to their email subscribers. Another one called "Auto Binary Signals" is a similar, although not identical, binary trading scheme marketed through Clickbank.
Binary options are based on a simple 'yes' or 'no' proposition: Will an underlying asset be above a certain price at a certain time? Traders place trades based on whether they believe the answer is yes or no, making it one of the simplest financial assets to trade.   And if it feels somewhat like online poker, don't be surprised.  It is!   As in poker,  you want to commit as much money when you're in front and try to minimize your losses when you're behind. The simplicity of the yes/no proposition has made this kind of financial gambling attractive traders, poker players seeking higher stakes and newcomers to the financial markets.
A number of bloggers (real reviews, not fake ones) have reviewed this LiveProfits.co scheme.   Their observations echo many of our own:
This bogus statement:  "live here in front of every body, you're all going to be paid as much as $10,000 just for being here.. some of you might get $20,000 immediately, not when the bank opens, right now!" This guy is a really bad actor… then he goes and states"ohh looks like we're live.. my web cam shows we are live." acting all surprised. Then he goes and pretends it's his first time doing it yet he is a"well known multi millionare" which will get to in just a moment.
Fake exclusivity:  "I am only giving 20 people access.." a common tactic to get you to join as fast as possible, inflicting pressure tactics.
Fake personna:  Wilson claims that he is in top 1 percent of Wall Street traders, but try to search him on Google and you won't find him. A trader with this name and face does not exist, which is the first proof of a scam.
"You are going to make money right now, I will be paying you money"
No you are not. Watch the whole video, he won't give you nor earn you anything.
"One of the very few who managed to get connected, allowing only 20 people in, don't leave this page, or you won't be able to get back"
The page is promoted by spam, you can get connected any time you won't, reload the page any time and it will start over again.
"Put your wallet away, it is a free event"   (the video may be free, but if you want to start trading binary options with LiveProfits, you will have to open an account and deposit your hard-earned money)
Fake presentation: "We are streaming live, doing it one time only." As we already said, you can reload the page any time, you can come back tomorrow and you will see the exact same video, just the time will be updated to make it look live.   We're told that only 20 people will be allowed in, and that leaving the page will result in us not being allowed back in, as there are already 700 other people waiting. This is kind of funny, given that under the video it says over 2,000 viewers. Nice attention to detail there.  Apparently, we'll be given $10,000 just for watching the live call.  Don't believe it for a second.  Well the problem is, the video isn't live. I've left and returned several times, and it's always the same. Even the same people are apparently watching it.  (like "Frances")
These scammers will get affiliate commissions from binary options brokers, if you open an account and deposit money with them. That is why they made up this story, because they will earn money if you open an account and deposit with their broker, currently it is Banc de Binary.   This is how the scam works:
When you sign up to use their free product, you are prompted to deposit funds into a trading account in order for the product to work.  The marketers take their generous commission out of that account upfront;  these trading platforms will pay out as much as $500 a pop as a reward for helping get you to sign up. After that,  they don't really care whether or not you succeed.   Their only motivation is to get you to deposit your money so that they get their cut.  Once the funds are in, you can't get them out again unless you make enough trades, and for most people, their money will have been lost before that number is reached. Even if you win 50% of the time, since the company takes its cut, you still lose money.
As for Auto Binary Signals,  here's first concern:  "multi-millionaire" Roger Pierce probably doesn't exist.   Do you believe that a successful investor has never given any interviews or made any public appearances to promote his trading system?   Just ask Google.    Second, in order to qualify to Auto Binary Signals you will be required to deposit money with one of the AutoBinarySignals brokers besides the ClickBank refundable subscription fee.  So, yes, you may ultimately get a refund from Clickbank if you act within 30 days, but the actual minimum investment is  $200 with GOptions, Optimarkets and TraderXP and the affiliated brokers.  TraderXP has a very poor reputation in the  binary options industry.   According to Binary Options Watchdog, this trader has been blacklisted on WatchDog, Forex Peace Army, ScamBook, BBB and many other sites.  And they are notorious upsellers — once they get you interested, they'll continue to badger you with offers.  That's why Auto Binary offers a 75% commission on your $50 fee to any affiliate marketer who sends you to them.   That's right,  this company is paying out $36 out of $50 for every referral.   That's not a sustainable business model unless they plan to make money on you through some other fashion.
Our bottom line:  These two companies are binary options gimmicks designed to take your money by promising you riches that will never be delivered.   The only people making money with this system apart from the marketer behind it is his affiliates who are promoting it.  Another entity profiting off of this scam is  Clicksure, home of many other Binary Option "programs". On a weekly, even daily basis, new programs are launched, all claiming to be the same kind of thing, a super software or program that automates trading for you, so that you'll turn an initial deposit of $250 into thousands of dollars almost instantly. They're all the same! Different video, different name, but same old scam.  In fact, some of them use the same actors.
If you are interested to trade binary options you have to be careful and research every service or broker before you sign up and deposit funds.  They are extremely risky and quite addicting.  On a side note, this fake product is promoted of NancyReviews.com a fake review affiliate site developed to promote many of the scams identified on this site.  Do not sign up with any product endorsed by the so-called Nancy Fox.    Her site is an example of the many affiliate marketing sites that have sprung-up in recent years offering fake reviews in order to get sales commissions.
https://www.sandiegocan.org/wp-content/uploads/2015/03/scam-1.jpg
150
155
mshames
https://www.sandiegocan.org/wp-content/uploads/2018/07/Logo4-sm.png
mshames
2015-05-07 17:49:53
2015-05-07 17:49:53
SCAM ALERT: Binary Options Trading Scams - Stay Away