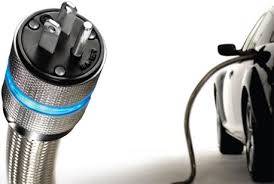 Electric and hybrid new and used car prices are dropping due, in part, to historically-low gasoline prices as well as the emergence of revamped 2016 models going on sale in late 2015.  The new highly-touted 2016 Volt is largely responsible for a notable drop off in Volt sales this year (rumored to have dropped by 48% according to a Michigan TV station and other sources)   Another reason for the drop is that autodealers are offering unusually attractive lease rates on new cars. According to Cars.com, the value of used Nissan LEAF has dropped almost 10% just since the first of the year. Other brands are not doing much better. The Wall Street Journal says prices for a used Toyota Prius fell 35% in 2014. A three year old Chevy Volt is only worth 39% of what it cost new. Only the Tesla Model S has been spared the drop in prices.  The final factor for the price drop is that manufacturers are required to produce the cars, whether they sell or not. Government environmental mandates require car makers to build these cars (in California, manufacturers can't sell their other cars if they don't offer these "compliance" EV cars).  If the cars cost too much, people won't buy them, so the manufacturers have been using aggressive lease payments increase to reduce their inventories.  When the leases run out, you've got a market-glut of used EVs.
All of these factors have contributed to a nice environment for shoppers of used hybrids and EVs.  For example, used Leafs haven't really taken off are in heavy supply largely because Nissan's lease terms make more sense to buy a new Leaf then a used one.  So while new Leaf sales have increased in 2015, the used Leafs are literally being sold at bargain basement prices.  In San Diego, two-year-old Leafs with under 10,000 miles are selling for less than $15,000.  Similarly, three-year-old Chevy Volts with under $40,000 can be had for under $18,000. And a used Chevy Spark EV, a highly praised pure-EV sold largely in California, is available for about $10,000 at some dealerships; new ones run for about $17,000 after federal and state incentives.
The Volt is an unusually popular car with its owners — it boasts the highest satisfaction rates of any car other than the Tesla.   Yet sales of new Volts have plummeted in 2015 due largely to the new, and allegedly cheaper 2016 revamped Volt.  March 2016 Volt shipments are said to have dropped by 57% to 639 units. Sales in the first three months of 2015 are down 48% from the same period in 2014.  So this highly desirable car is simply not selling in 2015.
For these reasons, 2015 may be an excellent year to pick up an EV or hybrid at historically low prices.  We are currently recommending the Volt, Spark and Prius as the top picks among green cars.   But you can find a listing about these and all other available green cars at the following websites:
Car buyers in Washington DC, Colorado, Illinois and Georgia have particularly attractive state tax incentives which make the purchase of new EVs perhaps a bit more attractive.   In California and Texas, the used car market may be the better choice.   Although, if you live in California's San Joaguin Valley, you don't want to overlook the San Joaquin Valley Air Pollution rebates available through its Drive Clean! rebate program.
https://www.sandiegocan.org/wp-content/uploads/2015/04/EV-150x1501.jpg
150
150
mshames
https://www.sandiegocan.org/wp-content/uploads/2018/07/Logo4-sm.png
mshames
2015-04-14 05:38:47
2015-04-14 05:38:47
Best Deals for Electric/Hybrid Vehicles in 2015