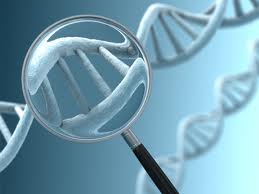 The FDA had cast a pall over the accuracy of the 23andMe direct-to-consumer genetic testing service.    Genetic testing is getting to be a 'big thing' — over half a million people have reportedly forked over $99 to get the test results from 23andMe.   There are more than two dozen genetic testing services, but 23andMe is probably the biggest one and, now, the most controversial one.   In 2015, the FDA issued an order for the company to halt sales of its genetic testing kit.   It stated, in part, ""Even after these many interactions with 23andMe, we still do not have any assurance that the firm has analytically or clinically validated the PGS for its intended uses, which have expanded from the uses that the firm identified in its submissions."  The agency said false positive tests for certain breast or ovarian cancers could lead a patient to undergo preventative surgery including mastectomy, intensive screening or other potentially risky procedures. A false negative could result in a failure to recognize and act on an actual risk.   However, two years later, the company appears to have satisfied regulators' concerns.
Food and Drug Administration said it would allow a company to sell genetic tests for disease risk directly to consumers, providing people with information about the likelihood that they could develop various conditions, including Parkinson's and Alzheimer's, thus lifting a moratorium in 2013 on disease tests sold by the company, 23andMe, which is based in Mountain View, Calif.  The decision is expected to open the floodgates for more direct-to-consumer tests for disease risks, drawing a road map for other companies to do the same thing.  23andMe will now be reporting telltale markers for 10 diseases. Most, like factor XI deficiency, a blood clotting disorder, and Gaucher disease type 1, an organ and tissue illness, and celiac disease are rare. Anyone who buys the $199 Ancestry and Health test from the company will automatically learn if they have mutations increasing their risk for those diseases.
Another generic test is offered by a company called Color Genomics. It is offering a genetic test for breast or ovarian cancer — along the lines of what Angelina Jolie used to identify her BRCA1 gene mutation.   The test is being offered for $249 for a saliva test.   Unlike 23andMe tests, a physician must order a Color testing kit for you and, presumably, should be involved in interpreting the findings.
Genetic testing has been largely unregulated and is a service ripe for fraud and deceit.   23andMe was the first company to try to gain FDA approval for a broad testing of genetic information direct to consumers.   This is a complex area of medicine and one that is developing as we speak.   The FDA is probably not trying to kill the industry as much as it is attempting to create some consumer protections and clarity about what is offered.   In sum:  genetic testing is probably not ready for prime time.    If you use one of these services and receive information that leads you to believe that you may have a genetic disorder, it is essential that you consult with a medical professional and confirm that information.
If you are on the fence as to whether you want to avail yourself of these services,  the FDA is essentially telling consumers that it may be ready to provide accurate testing results to consumers.
https://www.sandiegocan.org/wp-content/uploads/2013/11/genetictesting-150x150.jpg
150
150
mshames
https://www.sandiegocan.org/wp-content/uploads/2018/07/Logo4-sm.png
mshames
2015-04-14 19:20:18
2015-04-14 19:20:18
23andMe Genetic Testing Worthy?