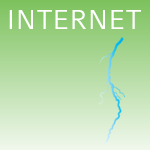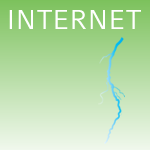 Hacking, Cyber Porn, Identity Theft,  Gambling,  Pirating,  Cyberbullying,  Espionage,  Worms/Viruses/Trojans,   Cyber Attacks and Cyber Terrorism,  Drug/Weapons/Wildlife Sales.     These are all the kinds of Internet crimes that we read about on an almost daily basis.    Yet, some of the most prevalent and expensive Internet crimes are financial transactions that don't make the front pages but cost you dearly:
    Auction Fraud
    Counterfeit Cashier's Check
    Credit Card Fraud
    Debt Elimination
    Parcel Courier Email Scheme
    Employment/Business Opportunitiesmask
    Internet Extortion
    Investment Fraud
    Phishing/Spoofing
    Ponzi/Pyramid/MLM
    Reshipping
    Spam
    Third Party Receiver of Funds
According to the IC3, (a partnership between the FBI, the National White Collar Crime Center, and the Bureau of Justice Assistance), U.S. consumers lost an average of $1,800  in Internet crimes and a total of $535 million overall.   This on-line agency received 289,874 consumer complaints, 40% of which reported financial losses, for a 8.3 increase in the total number of complaints from 2011. The median dollar loss for consumers who reported financial loss to the IC3 was $600, and the average dollar loss for those who reported financial loss was $4,573.  The states where consumers reported crime most were California (13.41 percent), Florida (7.9 percent), Texas (7.22 percent), and New York (5.7 percent).
The most prevalent of the Internet scams:  Auto scams — mainly fraudulent vehicle sales.  There were 17,000 of these cases reported, incurring $65 million in losses. The victim is typically duped into sending full or partial payment for a vehicle via a wire transfer service, and never gets the car.  SanDiegoCAN has documented this abuse in its AutoTrader/PayPal blog.     In a new twist, the criminals have attempted to pose as dealers instead of individuals selling a single car. This allows them to advertise multiple vehicles for sale at one time on certain platforms, potentially exposing more victims to the scam," the IC3 says in its report.
Another common crime:   scammers posing as the FBI in emails.  The IC3 reports receiving 47 complaints per day from consumers about these types of scams, with a total of 14,141 complaints and $4.7 million in losses. Victims lost about $6,604 each day to this crime.
Other Internet crime scams commonly reported were intimidation/extortion phone calls and hit man/extortion scams via email, (which use social media and other online intelligence-gathering to learn more about the victim and make the scam more believable). The e-mails include threats to assassinate recipients or their family members, for example, unless they pay beaucoup bucks.   IC3 documented 1,354 hit man/extortion email complaints in 2012, resulting in $1.9 million in losses.
Ransomware and scareware scams caused $1.3 million in losses.  Here, the victims' computers are hijacked, and a screen displays a warning of federal law violations. The victims are instructed to pay a fine to unlock their computers using prepaid money card services. If they do not comply in a specified time frame, they are told they could face prosecution," the IC3 report says.   Real estate scams use social media, phone calls, and emails to scam victims out of money for phony real estate deals, and romance scams were still hot last year with losses totalling more than $55 million.
If you feel as though you've been a victim of any of these victim-ful crimes,  I recommend you report it to IC3 via this link. If you are a California resident, it may be worth making a copy of your complaint and sending it to the California Department of Consumer Affairs. And stay alert — it's a jungle out there.
https://www.sandiegocan.org/wp-content/uploads/2015/04/Internet-icon.png
150
150
mshames
https://www.sandiegocan.org/wp-content/uploads/2018/07/Logo4-sm.png
mshames
2015-04-10 06:23:27
2015-04-10 06:23:27
Revealing the Really Scary Internet Crimes