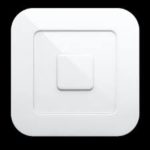 Online payments (also called P2P) it is the emerging form of financial transactions.  The P2P (person to person payment) heavyweight currently is PayPal.   But it has some contenders who are aiming for a piece of that increasingly lucrative market. Among the most promising:  Square Cash.   A close second: Apple Pay, Google Wallet and Chase Quick Pay.   Others include PopMoney, Dwolla, Simple, Venmo and GoBank.    And increasingly, most online banks are offering free transfers.  The biggest winner:  the consumer, as cash transfers and business payments get more affordable….or free!  The wonderful development is that online payments are getting simpler and cheaper.  The not-as-wonderful part is that choosing among the options is complicated.   Your ultimate choice may depend upon the size and frequency of the payments you will make, how quickly they need to be transferred and your financial relationship with the receipient.
Why use online payments to send money to friends, family or retailers?   It is fast and convenient not having to write a check, run to the bank or ATM whenever you owe money.  If you and a buddy share a cab home after a night out, you can pay your share with a few taps on your keyboard.  Also, electronic payments are far more secure than cash. Nearly every major electronic payment service encrypts transactions, and there's no need to worry about the money getting lost or stolen, which is a problem with cash.
Square is one of the larger companies that you've used but never heard of.  It is a  heavyweight in the e-merchant space with its free iPad, iPhone and Android card readers, as well as its cheap merchant fees.  It has recently unveiled a new service called Square Cash.   It has entirely vanquished transfer fees for debit card accounts.   The service is completely free and remarkably easy to use.   More importantly, it could be an invaluable tool for e-commerce entrepreneurs as they now have a low-cost (or free) alternative to PayPal.
You want cash payments or transfers to be simple?  Here's how Square Cash makes simple happen.  First, you need to create a Square personal account and assign a debit card.   After that, you either can manually draft an email message to the recipient with the dollar amount in the subject line (at least $1) and copy cash@square.com, or  use the Square Cash mobile app to create the email attachment for you.  The transfer is completed via your email to the recipient.    What you don't see is that Square is charging the transferred amount to your debit card and simultaneously crediting the same amount to the payee's card.   It is as if you swiped your debit card at a checkout stand. Most importantly, the transfer is free to both the user and payee, so long as you are using debit card accounts.
An important aspect of Square Cash transactions is that they can be canceled and disputed.   In the event that you don't receive the service or product that you purchased or are, for some reason, unsatisfied then you appear to have recourse.  At the Square Cash website, you can elect to cancel a Square Cash transaction if it hasn't been redeemed, with a refund to your account within 14 days.  It also offers a process by which you can dispute a transaction.   The biggest drawbacks with Square Cash are the $250 per week limit and the email-only customer service.
Google Wallet has offered something similar, but not as simple or affordable.   Google charged a 2.9% transaction fee for debit and credit card transactions  (Square doesn't offer credit card transfers) and its process is a bit more burdensome although its integration into Gmail makes things simpler once you've signed up.    However, in June 2015,  Google announced that Wallet will morph into a peer-to-peer payment system  (somewhat like PopMoney) as well as the creation of Android Pay.  Android Pay will be available to retailers who are looking to facilitate electronic transactions with their customers.  It is a direct competition with Apple Pay.    However, it raises the bar somewhat by adding loyalty points for those who use Android Pay.
Apple introduced its "Pay" service in September 2014.   It coordinated with financial giants Citigroup and American Express, as well as merchants such as McDonald's, to offer a digital payment system. Instead of working with PayPal on the development of its payments system, Apple struck a deal with start-up Stripe. To make a payment, a person swipes an iPhone at the checkout counter and confirms the transaction by using the fingerprint scanner on their iPhone.
Dwolla requires that that those receiving money register for a Dwolla account to accept the money. Transfers under $10 are free, with anything over that mark pegged at $0.25.  So the low rates are very attractive, but funds must be pulled from your bank account.    Venmo is popular among the college-age and young adult demographics and is limited to mobile transactions.   Spoiler Alert:  it was recently bought by  PayPal.  Payments from your bank account, Venmo balance, and most debit cards (presumably from larger banks) are free. Payments from credit cards cost 3% of the transaction total.  Users have the option of attaching a tweet-length comment or message along with it. They can then watch the messages of their Venmo-using friends flow by on a Twitter-esque feed.    It is mobile-only and designed to use in social networks — these are positives for some customers but negatives to others,  especially those who prefer to do payments on their desktop computers and are concerned about privacy.
Amazon Payments used to offer free P2P but shut down that service in October 2014.  It may renew it at a later date though, once it can figure out how to better compete with PayPal.
Square Cash may be the most promising money transfer proposition right now  because it allows consumers and e-commerce entrepreneurs to transact business at literally no cost……at least, for now.   There's no guarantee that Square will continue to offer this free service.   But you can be sure that PayPal, Apple Pay and Google Wallet  is taking note of this audacious entry into online cash transactions.    More options are expected to develop and things will likely get more confusing in the short-term as they various P2P contenders jockey for position in this marketplace.