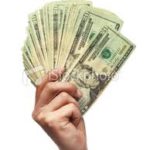 47 days is the magic number for the folks over at www.cheapair.com.    They conducted an analysis of their own database of airline purchases and found that, on average, the best fares were available if purchased 47 days in advance.  More specificially, you are 350% more likely to get the lowest fare if you purchased earlier than 47 days in advance rather than later – so the risk of booking too late is generally much higher than the risk of booking too early.   While this is somewhat useful advice, there are a number of other findings by CheapAir and other knowledgeable observers that might be helpful in deciding how and when to buy airline tickets:
Booking airline flights has gotten very complicated.   What with aggressive frequent flyer/points options, increasing unreliability of travel times and the plethora of new airlines (and the loss of many favorite ones),  booking airline travel is not easy.    In fact, according to Bob Rankin, airlines are using cookies that are uploaded on your computer when you check out prices on a site and raising prices if they can tell you are a regular customer or an aggressive shopper.   He recommends using the Private Browsing or Incognito feature of your browser should have the same affect.  Yikes!
Our first go-to site is Kayak, which is one of the better travel search engines on line.  In addition to ticketing, It'll send you fare alerts and track pricing. Other sites like AirfareWatchdog do the same.  You can put in your itinerary and then they will search multiple ticketing agency sites for you.  Hipmunk is a bit different — its results appear on a single-page timeline that makes it easy to understand the tradeoffs between various flight options.    Another cool feature of Hipmunk is that it will sort results by "Agony." The agony factor is based on a combination of price, flight duration, and number of stopovers.   And if you are interested in trans-Atlantic flying then Norwegian Airlines is worth checking out, as it is seriously undercutting the majors while offering fairly new planes and frills-free service.  After you've booked at seat,  you may wish to use SeatGuru to find out which seats are the best seats on the plane, which are the ones to avoid, based on seat width, leg room, power outlets and other factors.   Some other recommended airline ticket purchase strategies are:
1.  Do Your Homework.   Essentially, it is impossible to know exactly the best day to buy an airline ticket, the best strategy is to check fares early and often. For travel during the summer or holidays, start your research as soon as you can. For other travel dates, try to check frequently in the one to four month lead-up to your travel dates. By checking often enough, you are likely to see both the ups and the downs as fares fluctuate– and you'll be able to tell the difference and recognize a good deal.
2. Waiting for Last Minute Deals is Tricky. The easiest and most obvious conclusion we can draw is that you should buy your ticket at least 14 days in advance. The Boston to Detroit example above was an outlier. Fares are almost always more expensive at the last minute. Tickets purchased within 14 days were $111 more, on average, than those purchased further in advance; tickets purchased within seven days were $174 more. So don't believe the myth that never seems to die that a day before flight time airlines will practically give away their unsold seats. That doesn't happen. Give yourself 14 days advance purchase at the very least; or better yet, 21 if you can swing it.
3. Be Careful Not to Book Too Early In years past when we looked at numbers we came to the conclusion that the worst thing you could do was to buy your ticket too late but the second worst thing you could do was to buy your ticket too early. That's still true, but the "penalty" for buying a ticket too early is less significant than in years past. Airlines have historically come out with really high fares when flights open for sale, let them sit for a while, and then introduce various sales a few months before flight time in a mad scramble to fill all the empty seats. But with Delta having swallowed up Northwest, United merging with Continental, Southwest buying AirTran and now American combining with US Airways, there is less competition and less capacity. Airlines don't have to do as much scrambling. Fares still tend to be lower a few months before travel than they are 11 months before travel, but that difference is not as pronounced as it used to be. Still, on average, domestic flights open up for sale about $50 higher than their ultimate lowest price – and they typically stay that way for many months.
4. One to Four Months Out is the "Prime Booking Window".  The general pattern is that from the time a flight opens for sale, fares will drop slowly but steadily until reaching a low point somewhere between 27 days and 114 days out. That three month window, which is essentially between one and four months in advance, is what we call the "prime booking window". Much more often than not, the best fare for a domestic trip will be offered at some point during that window. If you don't book within this window, it is generally better to book too early than too late. Those booking more than 114 days out paid an average of $32 more for their flight in 2014; those booking inside 27 days paid an average of $47 more (and a lot more than that if within 14 days).
5. For Summer and Holiday Travel, the Rules are a Little Different There are important exceptions to these patterns, mostly for very popular routes during very popular times where flights tend to fill up quickly and the most optimal time to buy tends to be earlier than the normal one to four months. Hawaii is a great example; the best time to buy flights to Hawaii is usually pretty close to the time they go on sale (11 months in advance). Flights around Christmas and Thanksgiving, and warm weather trips for Spring Break, also have a different dynamic and you're generally better off booking sooner rather than later. I
6. It's Not Just About Price… It's important to understand something about our methodology. . Sometimes, there are differences in the quality of flights or choices of flights that are not reflected in our numbers. For instance, there might be a situation where 80 days before a trip from L.A. to New York there were eight non-stop and 24 one-stop flight options for $350. 30 days before that same trip there might have been just one flight left at $350, a one-stop flight at 6:00am with a 2 ½ hour layover in Chicago.  This is important for flyers who care a lot about specific flights, specific flight times, specific routes, or specific airlines. The less flexible you are with respect to these parameters, the more we advise you to book earlier than we would otherwise suggest to make sure you can get a flight that is satisfactory.   So, aim for a good deal, not the best deal. With 70 different fare changes on average for each trip, you have to get very lucky to book your flight at their absolute rock bottom. So don't get too caught up in trying to squeeze a few extra dollars off your ticket price. When you see a good deal, grab it since any good fare is much more likely to go up than down.  Consider booking much earlier than the 47 days in advance if: (1) you are traveling for a holiday; (2) you are traveling during the summer; (3) you are traveling with a family or large party (three or more travelers); (4) or, you are particular about your airline, number of stops, travel times, or seat assignments and you see only a few flights offered that you'd be happy with. – Avoid booking too early (before four months) if all of these are true: (1) you are not traveling during the summer or for a holiday; (2) you are traveling by yourself; (3) and, you're flexible on the airline and flight times.
https://www.sandiegocan.org/wp-content/uploads/2013/05/dollars-150x150.jpg
150
150
mshames
https://www.sandiegocan.org/wp-content/uploads/2018/07/Logo4-sm.png
mshames
2015-02-20 08:40:19
2015-02-20 08:40:19
When You Buy May Influence Your Cost to Fly