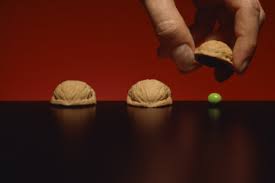 Filing a claim with your insurance company is pretty easy……getting paid on that claim is not!   The insurance industry is like a casino; you find yourself betting against the one who controls the table and knows how to calculate the odds better than you.  And, like with casinos, most consumers lose.  However, the odds improve dramatically when you enlist the services of a  Property Insurance Claim Advocate (Public Adjuster).   This advocate/adjuster is a professional who is knowledgeable about the insurance claim process who is available to help insureds (you) in dealing with automobile or homeowner insurance claims against your insurer.  The reason they come in handy is that your insurance company's adjusters have an employer mandate to minimize claim settlement payments.  This conflicts directly with your interest in getting full compensation for any loss you suffer.   Public Adjusters will often deal directly with insurance company adjusters on your behalf, so you have less stress as well as a greater chance to recover your losses.
These Public Adjusters are especially useful whenever you feel that you have a fairly sizeable claim ($10,000 or more) and are having difficulty working with your insurer to get full compensation.  They serve somewhat like attorneys, in that they advocate on your behalf and can advise you about your options.  However, they aren't attorneys and, thus, can't give you legal advice.  Some of them are Chartered Property Casualty Underwriters (CPCU) which is a professional designation that few attain in the insurance industry.  It requires the completion of approximately eight master-level courses on insurance topics ranging from the financial and legal aspects to the marketing and sales regulations.  Even most upper management and executive officers at the major insurance companies never achieve C.P.C.U. status, nor do the majority of sole proprietors.  A Public Adjuster who is also a CPCU will prove to be a very capable ally in your interactions with your insurer.
Even if a non-CPCU Adjuster is equally knowledgeable and experienced, they are less likely to be able to take advantage of any customer when that customer has their own CPCU advocate to help them deal with savvy insurance professionals.  Just as you wouldn't go to court without a lawyer, you should seriously consider having a Public Adjuster review your claim if you feel there's a chance your insurance company may have committed an error or omission, unintentionally or otherwise.
SDCAN has affiliated with a California-based CPCU Adjuster to help consumers with claims.   He charges on a sliding scale basis, based upon the size of the claim and your ability to pay.   Often, he'll provide a free consultation.  He has found costly errors in all sorts of policies, including auto, home, life, health, and workers compensation. He can also advise you as to how to respond to controversial policy decisions by insurance companies, from cancellations and reinstatements to audit issues.  If you wish to have your claim reviewed by SDCAN's Adjuster,  we encourage you to fill out this form and we'll have him respond within 48 hours.  In the "Message" box, provide a summary of the nature of your claim and why you believe your insurer is not treating you fairly.
If you don't reside in California,  there are other resources available to you.   We've found the following links that could lead you to qualified Public Adjusters in your state:
https://www.sandiegocan.org/wp-content/uploads/2018/07/Logo4-sm.png
0
0
mshames
https://www.sandiegocan.org/wp-content/uploads/2018/07/Logo4-sm.png
mshames
2015-02-17 16:53:43
2015-02-17 16:53:43
Advocates Who Help With Insurance Claim Hassles