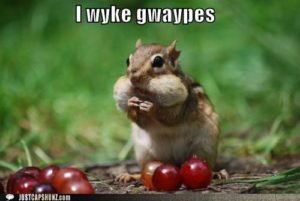 Hey, we are wine aficionados. So we mean no disrespect to the industry or to wine lovers when we say: STOP IT!  We mean, stop it with the points and the awards and the other well-intended but gone-horribly-wrong way of ranking wine. It's hurting the wine industry and it's hurting consumers.
Yes, this is pretty strong language coming from a people who believe that Consumer Reports almost walks on water – although safely with the best designed and thoroughly tested walk-on-water shoes. CR has done the consumer movement proud by creating methods by which consumer goods manufacturers are held accountable for their claims and for the quality of their wares. Good on ya, CR!
And we have nothing but respect for what Robert Parker tried to create some 35 years ago when he attempted, presumably, to create accountability for wine producers and fairness for consumers. At the time and until recently Parker tried to create a very strong ethical line between being a critic and paid wine industry shill. It's not an easy line to maintain.   We offer three BIG REALIZATIONS about wine buying for most consumers. But before we go there, here are three reasons why wine ratings have gone very, very wrong:
First, consumers have bought onto the fiction that highly rated or awarded wines are better quality. They aren't – often the acclaim is the result of good marketing, biased judges or transient taste fashions. And study after study has pointed to the fallibility of professional wine tasters. On average, their assessments will vary by 4 points making a 90-rated wine possibly a 94-rated or 86-rated bottle.  This was the finding by Robert Hodgson, former statistics professor. Of course, there are the infamous and widely-cited Brochet findings in which he bamboozled 57 French wine experts, but there were flaws with that particular experiment.
Second, wine tasting is a very subjective endeavor. For example, we love French merlots, Washington cabs, Australian shiraz and Napa-style Chardonnay. Give me a Zin or Malbec and we'll drink it but not find the taste, quality or style very appealing. Few professional wine tasters are free of such bias. The idea of getting a large number of biased tasters together so as to mathematically reduce the bias influence assumes that the group is free of bias – and they aren't. And they can't be. Face it, wine tasting is inexact but it is held out to be more than it is. Ratings of individual wines are highly suspect. However average ratings of a spectrum of wines from a certain producer, region or year can be used by more sophisticated buyers to identify trends.
Third, the ratings have become so effective that they have significant impact upon pricing. Some in the industry have literally quantified the economic impact of ratings and it is significant. So much so that many winemakers are compelled to design wines that please the critics rather than their customers, in the hope that the customers' tastes will be shaped by the critics. These critics have become our proxy and I'm not comfortable giving my wine tasting proxy to Robert Parker and his ilk.
Fourth, not all critics are equal.   For example, Bev Mo has made a valiant effort to bring accessible and affordable wine to the public. But if we read another Wilford Wong rating, we might gag. We're sure he's a nice guy and he certainly has qualifications, but we almost NEVER agree with his ratings. His palate is clearly different than mine — which could be a good thing!  Parker is known for his love of bold, ripe wines.   You've got to know the critics' preferences and loyalties, as well as their independence.
Fifth: Independence is important.   It appears that the Wine Advocate and other independent wine critics may be crossing that fine ethical line. After Parker's sale of the Wine Advocate to Singapore-based owners, the fierce independence of the publication has begun to wilt. After that sale. a new program was implemented that granted "commercial subscriptions". Wine Advocate insists that it isn't profiting from its ratings but it fails to explain that these commercial subscriptions provide a commercial license to reproduce notes and scores from Robert Parker and The Wine Advocate to use in the wineries' marketing. Consumer Reports has been ferocious in avoiding such commercialization of its ratings – Wine Advocate has succumbed. In short, he more high ratings given by Wine Advocate, the more money they make from these commercial licenses.    The result is that we view it as less reliable than it was previously.
We end with three BIG REALIZATIONS about wine buying and drinking:
Let's cut to the chase and talk about smart wine buying. Our Bottom line: find your own personal critic.  In other words, the savvy wine consumer must find a critic(s) who has a wine taste that is similar to your own and then perhaps rely upon the ratings of that critic(s). My strategy is somewhat different; we've found a local wine purveyor whose wine tastes corresponds to my own and we rely upon his recommendations BUT…..and this is a big BUT….we usually always taste them myself at a wine tasting. Most retailers offer wine tastings and we find them to be the best way to find a wine that works for you.
Second, price does not necessarily ensure quality. I generally buy wines in the $15 range – plus or minus. Some of the best Cab and Merlot table wines are being produced in Oregon and Washington as well as some South American wineries. Other red bargains are being produced in Spain and, to a lesser extent than in the past, Australia.  In fact, some of the foreign wines are excellent values because their costs of production are so low, relative to the U.S.   Some really outstanding wines are available for less than $20. We see very little reason to pay more than that to have an outstanding wine experience.    But the wineries' cost of making a premium wine generally ranges between $5-15.   Check out a cost breakdown of wine costs here.   The primary costs are sales, wholesaler and retailer mark-up  (which comes close to 60% of the total cost of a bottle of wine)
Are wine ratings evil? No, of course not. But savvy wine buyers and drinkers must realize that ratings and awards are but one tool – and an increasingly flawed tool – by which to gauge wines. Reliance upon individual bottle ratings by less than two experts is probably foolhardy unless you know and your taste corresponds with those experts. Perhaps the best rating system is relying upon your wine purveyor. For example, Costco is perhaps the largest wine buyer in the world – it purchases massive quantities of wine. Their wine buyers are extremely knowledgeable and sophisticated not just about taste but value of wine being offered. In general terms, you probably can't go wrong buying your wine from Costco if value and taste are important. Personally, we prefer buying wine from boutique wineries where the winemakers are free to practice their winecraft (and witchcraft?). But Costco is a great fallback, especially for everyday table wine.
One of the best values we've found is H3 Merlot – produced by Columbia Crest which knows how to produce high quality/high value wine. Merlot is a varietal that powers the expensive and exquisite French Bordeaux wines, yet is criminally undervalued by American wine drinkers. Try an H3 Merlot – usually priced at $10-$11 per bottle – and get reminded how the merlot grape is God's gift to winemakers and drinkers.    For other suggestions and more information, check out my blog on wine buying as well as the following blogs:
https://www.sandiegocan.org/wp-content/uploads/2013/10/funny-captions-i-wyke-gwaypes-150x150.jpg
150
150
mshames
https://www.sandiegocan.org/wp-content/uploads/2018/07/Logo4-sm.png
mshames
2015-01-29 16:32:00
2015-01-29 16:32:00
The Wine Ratings Ruse